"Day and Date" Release Patterns: What is Video-on-Demand's (VOD) Impact on the Distribution Timeline?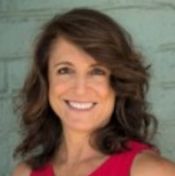 Release windows in content distribution are still a challenge for the exhibitor, distributor and filmmaker alike. The exhibitor wants exclusivity in the theatre for as long as possible so they can earn as much revenue before other platforms claim their share of the pie.
The distributor and filmmaker want the film out in as many platforms as possible to recoup as much revenue they can in the shortest period of time. The consumer wants to see the movie in the most convenient and cost-effective manner, which for them may be in their home. This conflict makes "Day and date" release patterns (releasing the film in theatres and on Video-On-Demand (VOD) on the same day) a complex strategy to work through.

Distributors, and therefore filmmakers, must look at films as a product like any other merchandise in the marketplace. The reason being that the consumer plays a part in the decision-making process of when to release on each platform. The questions to ask are:
Is the movie an event movie and will the consumer be willing to go to the theatre for the experience?
If there a timeliness to the content that it is critical to its release strategy?

Will the consumer get angry if they pay a premium to see the film in theatres or early on VOD, and then it comes out very soon thereafter on SVOD or at a low rental rate?

With these questions in mind, distributors wade through the options in order to protect the value of the content on each platform.

At the 2016 AFM Film Distribution Panel, Steve Nickerson, President of Broad Green Pictures noted that although the entertainment business is a "mass-market business," the individual film is not. Each movie plays to a niche all of its own — whether that be a big action film with a fairly sizeable target market, or an indie film that plays to a smaller demographic— neither are "one size fits all" from a marketing perspective.

Meyer Shwarzstein, President of Brainstorm Media recommended that the producer/distributor should think like a retailer. Determine who the consumer is, then determine the most effective way to release the film to them. If you decide on a theatrical release, make sure the film can compete amongst the other films available and that you have enough promotion and marketing budget to cut through all the noise. If you decide on a "Day and Date" strategy you must treat the theatrical release like a "real" theatrical, supporting it with a proper promotion and marketing campaign. That is the only way the theatrical release has any value, and the VOD release can then piggy-back off of that promotion.

Day and Date can also work for smaller films if the producer "4 walls" the film (the producer actually rents the theatre and markets the film on his/her own) in order to get some reviews and local press. This press can then be used to cross-promote the VOD release.

Nickerson went on to discuss non-theatrical releases and noted that we are still in the early days of SVOD, VOD and online consumption, but that for many films that may be the best way to go. Great merchandising towards a targeted market is going to become more and more important to create awareness for the smaller films. Specialty online channels can help guide a film to its audience, that is looking for content in a specific genre. This may be the best way to go for a smaller film.
On the subject of EST (Electronic Sell Through) Meyer noted it is still a bit of a question mark as to whether people really need to buy the product rather than rent on VOD for a few views. The growth in this market is in children's films where they want to watch a movie like "Frozen" 100 times. In this case, it makes sense to pay $20 to buy it.

The other customer for EST is the consumer who wants to watch it NOW and doesn't mind paying the extra few bucks for the convenience. Live events such as sports and politics play a strong role in this area, as it is important for the consumer to see it in real time.

Given this brief overview I hope you can see as a producer wading through the options on how best to release your film, you must work with your distributor and consider all angles to determine which platform is best for your film. Each platform services the consumer in a different way, and those specific markets need to be taken into account when devising the release plan. Theatrical may seem like the golden ticket, but unless a film can really break through, the release costs may not prove to be cost-effective.

Do your research, run the numbers, speak to as many distributors as possible to see what that right combination of purchase price, demographic, and market reach to insure your film is seen by as many people as possible and maximizes its earning potential.
---
ABOUT THE AUTHOR:
Kathryn Arnold
Kathryn Arnold has over 20 years experience in the film production and distribution arenas. Having worked in both the studio and independent film environments, Ms. Arnold understands the inner workings of the entertainment industry, its hiring practices, business development, financing and the economic complexities and the nuances involved.
She has served as an expert and consultant on 4-dozen cases, with plaintiffs and defendants, such as producers, production companies, studios, investors, writers, directors, on-air personalities, crew, and other entertainment personnel.
Copyright Kathryn Arnold
More information about this article at
Kathryn Arnold
Disclaimer: While every effort has been made to ensure the accuracy of this publication, it is not intended to provide legal advice as individual situations will differ and should be discussed with an expert and/or lawyer.
For specific technical or legal advice on the information provided and related topics, please contact the author.