Decoding SWIFT, Fedwire & CHIPS Wire Transfer Messages for Banking Funds Transfer Litigation
Many banking and financial lawsuits hinge on what is stated in Fedwire, SWIFT, and CHIPS wire transfer messages moving funds into and out of bank accounts.
Banking industry standard policies, practices and procedures are the same for Fedwire, SWIFT, and CHIPS wire transfer messages anywhere in the country, and internationally as well since the movement of funds usually involves two locations that are separated by a great distance. Accordingly, the industry standards and practices need to be the same everywhere in order for the systems to work properly.

A Fedwire message works anywhere geographically across the Fedwire system. A SWIFT message works anywhere geographically across the SWIFT system. And a CHIPS message works anywhere across the CHIPS system. However, there are differences in the message formats and protocols for these three systems.

An outgoing wire transfer usually, but not always, begins with the completion of a Wire Transfer Request Form (or some similarly named form) by a person that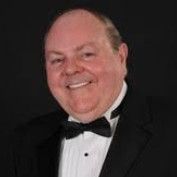 is authorized to transact business in the account. Sometimes, and depending upon the financial institution's relationship with the account owner, a wire transfer can be initiated over the telephone or through online access to a bank account.

An incoming wire transfer comes in automatically and is credited to the account named in the wire transfer documents, usually without anyone on the receiving end getting involved. There could be some involvement on the receiving end if there is some erroneous or contradictory information regarding the account to which the funds are to be credited.

Wire transfers are final and irrevocable. Accordingly, you have to be sure that you know what you are doing before the wire transfer clerk hits the Enter key.

If a wire transfer is sent in error, then the originating financial institution should immediately call the receiving financial institution and ask for the wire transfer to be returned. There is no guarantee that this will happen. It is usually better to ask that the account into which the funds were received be frozen temporarily until the facts can be sorted out.

Let me explain about these three systems:

Fedwire – This is the Federal Reserve's funds transfer system and the one that is most often involved in wire transfers that you will encounter in everyday banking matters. In addition to being used by Federal Reserve member banks and other depository financial institutions for funds transfers from a bank account at one bank account to a bank account at another bank, Fedwire is used for transfers between Federal Reserve banks, for purchases and sales of Fed Funds, transfers between correspondent banks (sometimes on a netting basis), U.S. Treasury Department funds transfers, federal agency funds transfers, and the purchase and sale of U.S Government securities in book-entry form.

CHIPS – An acronym for Clearing House Interbank Payments System. This system is operated by the New York Clearing House Association and accounts for 90% of all international funds transfers. Banks using CHIPS maintain accounts at the New York Federal Reserve Bank, and final settlement is made through adjustments in these accounts.

SWIFT – An acronym for Society for Worldwide Interbank Financial Telecommunications, SWIFT is a non-profit cooperative headquartered in a southeastern suburb of Brussels, Belgium, just a cannon-shot away from Waterloo. SWIFT actually is not a payment system but rather is simply a communication or message system used to instruct a bank to transfer funds from a specific account to a specified account at another bank. Then the actual transfer of the funds is carried out on clearing systems such as Fedwire or CHIPS.

If you are in need of expert banking assistance in decoding and interpreting SWIFT, Fedwire or CHIPS wire transfer documents, do not make the mistake of assuming that ANY experienced banker will be able to handle the job. It is a fact that there are many bankers that go their entire banking career without ever seeing or handling a wire transfer. While virtually all bankers are involved in transactions that include a wire transfer, it is a mistake to assume that all bankers are knowledgeable about SWIFT and Fedwire and CHIPS wire transfers to the point that they could actually read a funds transfer document that tells the banks what to do with the funds.

The most common involvement of a banker in a wire transfer transaction is to either request a transfer out of an account he or she oversees, or to be on the lookout for a transfer coming into an account he or she oversees. More likely than not, he or she is not involved in the mechanics of how the transfer takes place, and more likely than not never sees the documents that are used to actually transfer the funds. Accordingly, it is unlikely that a bank officer in such a position would have any opportunity to see or experience in reading wire transfer documents.

Summary

Wire transfers are a useful tool in banking but have to be carefully monitored. If you are involved in litigation involving a wire transfer, make sure that the banking expert you engage has specific knowledge and experience in wire transfer matters.
---
ABOUT THE AUTHOR:
Banking and Lending Expert Witness Don Coker
Expert witness services. 600 cases, 146 testimonies for plaintiffs & defendants nationwide. All areas of banking, finance, mortgage banking, real estate, business & IP valuation, damages, fraud & embezzlement. Listed in the databases of expert witnesses recommended by members of both DRI & AAJ.
Clients include numerous individuals, 60 of the top 400 law firms, 100 banks, 50 insurance companies & governmental clients such as the IRS, FDIC.
Employment experience includes Citicorp, Ford Credit, and banks that are now JPMorgan Chase Bank, BofA, BBVA Compass, Regions, and a 2-year term as a high-level governmental banking regulator.
B.A. degree, Univ. of Alabama. Postgrad & executive education work at Alabama, Univ. of Houston, SMU, Spring Hill College, and the Harvard Business School.
Clients in 36 countries for work involving 64 countries.
Widely published: 1 book + 100 articles. Often called on by the media.
Serves clients worldwide from his Atlanta metro area office.
Copyright Don Coker
Disclaimer: While every effort has been made to ensure the accuracy of this publication, it is not intended to provide legal advice as individual situations will differ and should be discussed with an expert and/or lawyer.
For specific technical or legal advice on the information provided and related topics, please contact the author.