Defending Electronic Funds Transfers Act Missing ATM Sticker Litigation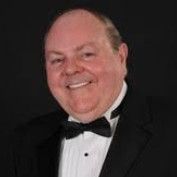 Renowned nationwide banking expert witness Don Coker explains some important issues that impact Electronic Funds Transfer Act litigation over missing ATM stickers or decals.
Regulation E that implements The Electronic Funds Transfers Act ("EFTA") requires that all automated teller machine ("ATM") Operators post a sticker or decal on each ATM stating that there will be a fee for each cash withdrawal. This sticker notice is in addition to the on-screen notice that is required to appear before a customer initiates a transaction, and informs the customer that there will be a fee associated with the transaction, and gives the customer the option of terminating the transaction and avoiding the fee. By proceeding with the transaction, the customer acknowledges that they understand that they will be charged a fee for the ATM transaction.

Since the on-screen notice and opportunity to terminate the transaction must be viewed in order for the ATM transaction to go forward, the sticker or decal requirement is duplicative and provides nothing to the customer that is not already provided by the on-screen notice, option to terminate, and acknowledgment that there will be a fee charged.

Compounding this problem is the fact that many of these required stickers or decals wear off from normal ATM usage or are torn off or scraped off by users of the ATMs as well as others including vandals. The stickers or decals are sometimes written on by customers so as to be illegible. Also, many ATMs are subject to weather elements that degrade and otherwise cause these stickers to become illegible, flake off in pieces, or to fall off completely.

Even if the sticker or decal remains in place on the ATM, the customer is not required to read it in order to complete their ATM transaction, whereas the customer is required to read the on-screen notice and either authorize the charging of the fee and complete their transaction or elect to terminate the transaction. In fact, the very reason that many customers use ATMs is that they are in a hurry and logically would not take time to read stickers and decals that are affixed to the ATM. Sometimes there are lines at ATMs, and it is unrealistic to expect an ATM customer to read notices attached to the ATM before they initiate their transaction while there are others in line behind them waiting to use the ATM.

In my professional opinion, an on-screen notice and option to terminate an ATM transaction with no charge to the customer provides all of the protection intended by the EFTA, and a sticker or decal adds no additional consumer protection. Clearly, the consumer is perfectly well protected from being charged an unwanted fee by virtue of having to read and respond to the on-screen notice and acknowledgment.

While any missing required ATM stickers or decals should be replaced immediately, it is my professional opinion that the absence of a required but functionally unnecessary ATM sticker or decal would not cause any financial damage to any bank customer.
---
ABOUT THE AUTHOR:
Banking Expert Witness Don Coker
Expert witness and consulting services. Over 500 cases for plaintiffs & defendants nationwide, 120 testimonies, 12 courthouse settlements, all areas of banking and finance. Listed in the databases of recommended expert witnesses of both DRI and AAJ.
Clients have included numerous individuals, Over 75 banks, and governmental clients such as the IRS, FDIC. Employment experience includes Citicorp, Ford Credit, and entities that are now JPMorgan Chase Bank, BofA, Regions Financial, and a two-year term as a high-level governmental banking regulator.
BA degree from the University of Alabama. Postgraduate and executive education work at Alabama, the University of Houston, SMU, Spring Hill College, and the Harvard Business School.
Called on by clients in 31 countries for work involving 61 countries. Widely published, often called on by the media.
Copyright Don Coker
Disclaimer: While every effort has been made to ensure the accuracy of this publication, it is not intended to provide legal advice as individual situations will differ and should be discussed with an expert and/or lawyer.
For specific technical or legal advice on the information provided and related topics, please contact the author.