Dodd's Retirement Casts Further Doubt On Proposed Financial Industry Regulation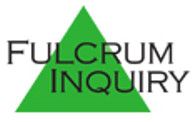 The Obama administration's financial regulation proposals are significant, although they have been overshadowed by the health care debate. The financial industry proposals will now receive much greater attention, but these "reforms" may also be in doubt.
Senator Christopher Dodd, the 65-year-old chairman of the Senate Banking Committee, announced earlier this month that he would not run for reelection for a sixth term in 2010. Dodd's Senate Banking Committee is instrumental in the Obama administration's efforts for greater regulation over the financial industry. Dodd once was one of the most business-friendly Democrats in the Senate, but has taken more populist positions once the financial crisis erupted in late 2008.

Pundits disagree with how Dodd's retirement will affect financial legislative change. Because Dodd no longer needs to finance a campaign or take populist positions, Dodd may be harder to predict. However, like all lame ducks, Dodd's lack of continuing involvement means that he will have less ability to make deals and influence others. Consequently, Dodd's and the White House's plans will almost certainly need to be scaled back considerably from what is currently proposed.

The Obama administration's financial regulation proposals are significant, although they have been overshadowed by the health care debate. With health care changes requiring a political pause, expect the financial industry proposals to receive much greater attention.

The Obama administration would much prefer to have financial regulation finished before mid-term elections. This obvious conclusion is a function of likely having fewer Democratic votes after the next election, as well as desiring a current populist victory which might help with the result of such mid-term elections. If financial reform waits to the next Congressional term, the current leading candidate to take over Dodd's position as chairman of the Banking Committee is South Dakota Senator Tim Johnson. Johnson is the second most senior Democrat on the Banking Committee behind Dodd. Johnson suffered a brain hemorrhage three years ago that hampered his mobility and impeded his speech. In spite of the medical challenges, Johnson won a third term in 2008 with 63 percent of the vote. Johnson may not be the most powerful spokesperson for what everyone admits are widespread and controversial changes that are strongly opposed by the financial services industry.

Dodd introduced a 1,139-page bill in November 2009. Dodd's bill is more ambitious than legislation passed by the House of Representatives in December 2009 by a vote of 223 to 202.

Dodd's bill would create new, independent regulatory agencies that would combine the powers of certain regulators, particularly the U.S. Federal Reserve. Dodd's proposal includes a new Consumer Financial Protection Agency (CFPA) which would oversee mortgages, credit cards, and other loans made to American consumers. This last week, after reports surfaced that Dodd might drop the CFPA to garner broader political support in the Senate, President Obama met with Dodd in one-on-one meeting. Afterwards, presidential aides commented that the CFPA was a critical and "nonnegotiable" part of the President's agenda.

Dodd's bill also includes:

1. A new financial institutions regulatory administration, which would combine parts of the Fed, FDIC, Office of the Comptroller of the Currency (OCC) and the Office of Thrift Supervision (OTS) to oversee all of the nation's banks.

2. An agency for financial stability, which would be responsible to identifying and addressing systemic risks throughout the financial system. It would discourage firms from growing so large and complex that they could pose a threat to the nation's financial stability in the event of their failure.

3. A national insurance office, which would be part of the U.S. Treasury Department. This would be the first attempt by the federal government to regulate the insurance industry that is currently regulated by state authorities.

4. A requirement that hedge funds worth more than $100 million become registered with SEC as investment advisers, and to disclose certain data that currently is not public.

5. Companies that sell securitized products would be required to retain a part of the risk.

6. Executive compensation would be subject to a nonbinding shareholders vote.

Dodd's retirement is caused by both political and personal concerns. Dodd lagged Republican challengers in the polls, and has been battling prostate cancer. Dodd's trustworthiness was hurt after disclosures that he took two low-rate mortgages loan from Countrywide Financial, a large U.S. home lender that was widely criticized for its subprime mortgage business. Dodd refinanced the special loans, apologized for the obvious appearance of a conflict of interest, and the Senate dropped its ethics investigation.
---
ABOUT THE AUTHOR:
David Nolte
Mr. Nolte has 30 years experience in financial and economic consulting. He has served as an expert witness in over 100 trials. He has also regularly served as an arbitrator. Mr. Nolte has achieved the following credentials: CPA, MBA, CMA and ASA.
Copyright Fulcrum Inquiry
Disclaimer: While every effort has been made to ensure the accuracy of this publication, it is not intended to provide legal advice as individual situations will differ and should be discussed with an expert and/or lawyer.
For specific technical or legal advice on the information provided and related topics, please contact the author.