DOJ's McNulty Memo In Evaluating Corporate Cooperation Is No Longer DOJ Policy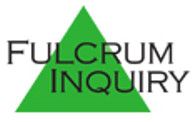 Under pressure from proposed legislation that would mandate a policy change, the Department of Justice promised to retract controversial portions of current DOJ policy that allows USAAs to (i) force waiver of the attorney client privilege and (ii) prohibit payment of employees' legal fees.
Cooperation with prosecutors by a corporate suspect has previously been one of the means of determining whether an indictment will be filed, and the amount of penalties sought. The Department of Justice (DOJ) has previously demanded controversial actions as part of the demonstration of this cooperation. In response to legislative pressure, the DOJ agreed to alter its practices.

*DOJ's Existing Policy

The Department of Justice's Thompson memorandum, issued in 2003 by then-Deputy Attorney General Thompson, specified factors that federal prosecutors were required to use when making charging decisions. In order for suspect businesses to prove their cooperation, the Thompson memo demanded that corporations waive the attorney-client privilege, produce the results of their internal investigations, and deny payments of attorneys' fees to employees under investigation. The Securities and Exchange Commission (SEC) issued a comparable document in 2002 through the Seaboard Report.

These provisions of the Thompson memorandum were heavily criticized, including by the American Bar Association, the US Chamber of Commerce, the ACLU, former high-ranking Department of Justice officials, and a current SEC Commissioner. Further, in two widely-reported published opinions in United States v. Stein (the case arising out of the pending criminal prosecution of former employees of the KPMG accounting firm for selling allegedly illegal tax shelters), the district court declared unconstitutional that portion of the Thompson Memorandum that led government prosecutors to pressure KPMG not to pay the legal fees of these employees, contrary to KPMG's standard practice. Perhaps most importantly, the Senate had proposed legislation that would prohibit the most questionable aspects of the Thompson Memorandum, and the House approved a sister bill.

Under this pressure, on December 12, 2006, current Deputy Attorney General Paul McNulty issued his own memorandum scaling back the more egregious aspects of the Thompson Memorandum. The McNulty Memorandum requires prosecutors to obtain prior senior supervisory approval before making a waiver demand. However, the McNulty memorandum does not outlaw waiver demands if there is a "legitimate need" for the information. Consequently, DOJ policy continues to allow a prosecutor to consider a corporation's willingness to waive privileges in determining whether that entity has cooperated with the government's investigation. This situation impacts whether the DOJ declines prosecution, grants immunity, agrees to a deferred prosecution agreement, or instead whether the DOJ decides to indict. Although a corporation's waiver of privileges no longer factors into the calculation of the offense level under the United States Sentencing Guidelines, a prosecutor can weigh the corporation's willingness to waive privileges in arguing for a higher sentence within a given guideline range.

*The DOJ backs down

On June 26, 2008, Senator Arlen Specter (R-Pa.) reintroduced the Attorney-Client Privilege Protection Act of 2008 (S. 3217) that would overrule the McNulty Memo. This same legislation was part of what caused the DOJ to issue the McNulty memo in December 2006. In a July 2008 hearing before the Senate Judiciary Committee, Senator Specter asked Attorney General Michael Mukasey what justified "coercing a waiver of the attorney-client privilege" and whether legislation is necessary. In response, Attorney General Mukasey revealed that Deputy Attorney General Mark Filip (Paul McNulty's successor) is drafting a letter to Specter addressing "real significant proposed changes" that could replace the McNulty memorandum. Mukasey said,

"In particular, we will no longer measure cooperation by waiver of the attorney-client privilege."

In a three-page letter dated July 9, 2008, Filip delivered the promised communication. Filip requested that the DOJ be allowed more time before Specter's legislation is pursued. Filip's letter offered to make the following changes: "to address any lingering perceptions that our conduct in corporate criminal investigations is anything other than fair and respectful of the attorney-client privilege…":

1. "Cooperation will be measured by the extent to which a corporation discloses relevant facts and evidence, not its waiver of privileges …

2. Federal prosecutors will not demand the disclosure of 'Category II' information as a condition for cooperation credit. … The government may not demand what the McNulty Memo defines as 'Category II information' – namely non-factual attorney work product and core attorney –client privileged communications…

3. Federal prosecutors will not consider whether the corporation has advanced attorneys' fees to its employees in evaluating cooperation….

4. Federal prosecutors will not consider whether the corporation has entered into a joint defense agreement in evaluating cooperation….

5. Federal prosecutors will not consider whether the corporation has retained or sanctioned employees in evaluating cooperation….


The DOJ is certainly correct that there are at least some "lingering perceptions" of DOJ bullying. Perhaps this is because of the brutal manner in which the DOJ demanded "cooperation" before the DOJ claims it became friendlier. Regardless of the past, parties facing prosecution should be aware of these new promises, and any formalization of the new policies that the DOJ has now promised.

Fulcrum Inquiry performs fraud investigations and other forensic accounting analysis.
---
ABOUT THE AUTHOR:
David Nolte
Mr. Nolte has 30 years experience in financial and economic consulting. He has served as an expert witness in over 100 trials. He has also regularly served as an arbitrator. Mr. Nolte has achieved the following credentials, CPA, MBA, CMA and ASA.
Copyright Fulcrum Inquiry
Disclaimer: While every effort has been made to ensure the accuracy of this publication, it is not intended to provide legal advice as individual situations will differ and should be discussed with an expert and/or lawyer.
For specific technical or legal advice on the information provided and related topics, please contact the author.