Elder Financial Abuse Litigation Claims Against Banks and Mortgage Lenders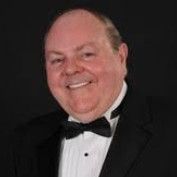 The author, renowned nationwide banking expert witness Don Coker, explains some of the important nuances of banking litigation involving claims of Elder Financial Abuse.
It is not uncommon for family members of an elderly person who has been the victim of elder financial abuse to point to the elderly person's bank or mortgage lender as responsible for the problem.

While it is fortunate that many elderly people have caring family members that can and do assist them with their financial matters, it is an unfortunate fact that not all elderly people have family members upon whom they can rely for assistance. And unfortunately, sometimes it is a family member (or members) that is carrying out the elder financial abuse. For these reasons, banks must pay careful attention to their relationships and dealings with elderly customers.

Many states are in the process of passing legislation that would require bank employees who deal with customers to report any suspected elder financial abuse; and we will have to see what final form these new legal requirements take before making recommendations on how to deal with them.

Some Signs of Possible Elder Financial Abuse

Here are some signs that someone may be taking financial advantage of an elderly person:

• Unpaid bills when someone else has been designated to pay them.

• A new "friend" has entered the elderly person's life.

• The elderly person is hesitant to converse unless the new "friend" is present.

• Missing property such as jewelry, and other valuables.

• Change in beneficiary of insurance policies.

• Change of attorney.

• Changes in traditional spending pattern, such as buying items the person doesn't need.

• Lack of personal amenities, such as clean clothes and grooming items.

• Change of bank.

• Unfamiliar signatures on checks and other documents.

• Bank statements and canceled checks no longer coming to or found at the elderly person's home.

• Large or unexplained withdrawals from bank accounts, or transfers between accounts.

• Change in pattern of receiving retirement or annuity benefits from longer term to shorter term.

While some of these factors are beyond the scope of what a bank ever has the opportunity to see, a bank certainly is capable of detecting some of them, and should be aware of these factors in their dealings with an elderly customer.

Banking Industry Standard Practices, Procedures, and Responsibilities

Although the last five items on the above-cited list involve the bank in at least a tangential role, there is no regulation that requires a bank to monitor these items. Best banking practices do require that a bank exercise prudent judgment in its dealings with elderly customers.

Let's consider each of those five factors:

Change of Bank – Who is to say that a person cannot change their bank if they want to? Banks spend gazillions of dollars a year trying to convince potential customers to do just that, and millions of them do so every week. There is no law against changing banks, and there is nothing unseemly for sure going on just because someone changes banks. However, if the bank customer is elderly, the bank should consider making an inquiry as to the reason for the change.

Unfamiliar signatures on checks and other documents – It is a well-known fact and on every account agreement in the country that a bank is no longer obligated to verify signatures on checks that it processes. Nevertheless, knowing that this is a potential problem that can appear in elder financial abuse cases, a bank should be aware of any changes in this area including all means of accessing an account such as wire transfers, online funds transfers, use of debit cards, etc. Only persons actually authorized on the account signature card are eligible to transfer funds out of the account by any means.

Bank statements and checks no longer coming to the elderly person's home – Account holders move and have the right to change the address on where their bank statements are sent. Some people have their bank statement sent to a family member or to their accountant. Changes in this area are not sure indications of a problem, but they warrant investigation by a bank as to why the change is being requested.

Large or unexplained bank account withdrawals or transfers – Account holders have the right to make large withdrawals or transfers, as is often the case when elderly people are making financial arrangements related to estate planning. Large withdrawals or transfers are not a sure indication that a problem is occurring, but they are a sign that they might be and warrant further investigation when the customer is elderly.

Change in receiving retirement benefits from longer term to shorter term – The bank would be unaware of this type of change since it is not unusual for a recurring direct deposit or retirement or annuity check to change in amount. Banks do not monitor deposits to make sure that the same amount is deposited each month, because legitimate changes do occur. Nevertheless, it is a common tactic of those perpetrating fraud to change the frequency of benefit receipts to a method that will transfer more of the funds sooner rather than later, even if it means that the total transferred will be less. The criminal wants to get his hands on the funds sooner rather than later.

There is no legal requirement that banks segregate their customers by age group when it comes to the administration of their accounts. In fact, a bank may not even know a customer's age. This results in all accounts being administered along the same lines. However, a bank should be aware of obvious factors that are within its purview.

Change in Person Handling the Family's Finances
If the situation with an elderly couple has been that one of them is much more active in handling the family's finances than is the other, and then the financially active person passes away, then this often opens the door for elder financial abuse by outsiders or even by other family members. A bank should be aware of the possibility of this situation and inquire as to any significant changes of this type that occur.

Home Repair Scams

A common scam perpetrated upon elderly homeowners is the crooked home improvement scam. Since many elderly people have lived in their home for a long time, they are often in a position where their home is in need of repairs and also where they have built up a substantial equity cushion. This makes them a prime target for home improvement scam artists.

It is well established that banks and other lenders do not owe a fiduciary duty to a borrower. Lenders that originate or buy home improvement loans are interested in seeing that there is adequate value in the property to cover the loan with some excess value cushion left over. Lenders are not policemen to determine what is a fair price for a certain repair or addition for which a borrower has contracted with a home improvement contractor. Since home improvement loans typically are smaller loans, it is more likely than not that it would cost a lender more to perform all of this cost analysis function than the lender would earn on the loan.

The lender's concern is that the home improvement loan transaction makes sense from the standpoints of the feasibility of the loan-to-value ratio and the borrower's ability to make the payments, i.e., their loan-to-income ratio.

Conclusion

1. Banks are not required to stand in for family members or close friends in overseeing the financial activities of elderly bank customers, but a bank should be aware of the possibility of elder financial abuse and act responsibly in order to help protect its customers whose circumstances have changed significantly.

2. It is firmly established that a bank or other lender does not have a fiduciary duty to watch out for the interests of a borrower; and there is no banking or lending industry standard practice, procedure, or responsibility that requires that a bank or other lender pass judgment on a deal struck between an elderly homeowner and a home improvement contractor. Primarily, this is a responsibility of the customer and their family and close friends.
---
ABOUT THE AUTHOR:
Banking Expert Witness Don Coker
Expert witness and consulting services. Over 530 cases for plaintiffs & defendants nationwide, 121 testimonies, 12 courthouse settlements, all areas of banking and finance. Listed in the databases of recommended expert witnesses of both DRI and AAJ.
Clients have included numerous individuals, 90 banks, and governmental clients such as the IRS, FDIC. Employment experience includes Citicorp, Ford Credit, and entities that are now JPMorgan Chase Bank, BofA, Regions Financial, and a two-year term as a high-level governmental banking regulator.
B.A. degree from the University of Alabama. Completed postgraduate and executive education work at Alabama, the University of Houston, SMU, Spring Hill College, and the Harvard Business School. Called on by clients in 33 countries for work involving 61 countries. Widely published, often called on by the media.
Copyright Don Coker
Disclaimer: While every effort has been made to ensure the accuracy of this publication, it is not intended to provide legal advice as individual situations will differ and should be discussed with an expert and/or lawyer.
For specific technical or legal advice on the information provided and related topics, please contact the author.