Expert Insights on the New Industry Standards in 401(k) Plan Sponsor Fiduciary Duty Litigation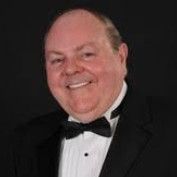 Renowned Banking Expert Witness Don Coker looks at the recent Supreme Court decision in Tibble v. Edison International and what it means for the future of 401(k) plan fiduciary duty litigation.
To me as an expert witness and a non-lawyer, it seems very strange that we can have such a diverse Supreme Court but have so many unanimous decisions (2/3 of the 72 decisions so far in this 2014-2015 session), such as was recently rendered in the 401(k) sponsor fiduciary duty litigation decision.

This decision came to my attention since I am often called upon to render expert witness opinions on fiduciary duty matters nationwide, and I was interested to see The Supremes weigh in in perfect harmony.

Again, understand that I am not a lawyer; but here is my layman's thumbnail analysis of what has happened and how the Tibble v. Edison International May 18, 2015, decision impacts the 401(k) fiduciary duty litigation landscape:

To me, the triple thrusts of the Court's decision are:

1. It affirms that ERISA requires a continuing fiduciary duty (not just an initial duty) for a sponsor to monitor a 401(k)'s investments and remove those investments that are inappropriate for the goals of the account holder.

2. Plan sponsors need to make sure that the fees they charge for a captive investment are no greater than they would be for a similar non-captive investment. If a plan sponsor is charging a higher fee for one investment over another basically similar investment (captive or not), then the reasons justifying the decision should be documented and retained in the sponsor's records. If there are similar investments that the sponsor could purchase for the 401(k) account, but at a lower fee for the plan participant, then it is my opinion that there is a fiduciary duty problem.

3. Apparently, ERISA's six-year statute of limitations for filing claims is gone since a failure to replace inappropriate investments can restart the 6-year statute of limitations period.

This Supreme Court decision provides a foundation for future ERISA 401(k) litigation, presumably mostly class action.
To me, the Tibble decision simply confirmed a plan sponsor's fiduciary duty to continually monitor 401(k) plans' investments. It did not impose a new fiduciary duty.

It is clear that what the Supreme Court decision did not do is set out guidelines regarding how plan sponsors should monitor 401(k) plan investments. I understand that this will be hammered out in the Circuit Courts.

Other issues in these 401(k) fiduciary duty cases that are impacted by the Tibble decision include:

● Bundled vs. unbundled fees paid to other investment fund providers.

● How Float (the time that elapses between when the plan sponsor's payroll system delivers the funds to the 401(k) account and when the funds are invested and start earning income) is handled.

● "Mapping" which is moving a participant from one fund to another.

● Revenue sharing arrangements where an investment manager absorbs some of the record-keeping fees need to be reviewed, scrutinized, and documented to insure that they are fair.

● How continual monitoring of plan assets must take place, i.e., what is acceptable and what is unacceptable.

Sponsors of 401(k) plans must immediately start documenting the work that they perform in managing these accounts since a plan sponsor can be held liable for the fees it charges if it does not properly relate those fees to the investments acquired. This documentation requirement also applies to any outside service providers engaged by the plan sponsor.

There is an alternative available – and presently used by many plan sponsors - if a plan sponsor feels that it will have a problem monitoring its 401(k) portfolios and documenting its investment decisions. Plan sponsors can transfer this risk by engaging an ERISA 3(38) adviser firm to perform this function, and I expect that we will see more of this outsourcing by plan sponsors.

A 3(38) fiduciary is a registered investment adviser, bank, or insurance company subject to the Investment Advisers Act of 1940, and that is engaged to manage a 401(k) plan portfolio's investments. ERISA allows a plan sponsor to delegate to a 3(38) fiduciary the significant responsibility of selecting, monitoring and managing 401(k) investments and to step into the shoes of the plan's sponsor in terms of fiduciary duty responsibility for the 401(k) portfolio investment decisions and their documentation.

A Section 3(38) fiduciary is an "investment manager" and is a fiduciary because it takes discretion, authority and control over the 401(k) plan's assets. The plan sponsor signs over authority to the 3(38) fiduciary to make all investment decisions, and the 3(38) fiduciary assumes legal responsibility for overseeing the portfolio and liability for the decisions it makes.

The plan sponsor cannot completely eliminate liability for its fiduciary duty since the plan sponsor is responsible for the selecting a prudent and competent 3(38) investment manager and monitoring its work.

What can we expect to happen on this issue in the future?

First, the issue of coming up with a definition or understanding of what encompasses a proper duty to monitor and what does not gets kicked back to the 9th U.S. Circuit, and we will see what happens beyond that point.

Second, class action cases will continue and expand.

Third, it seems likely that many of the earlier cases that were closed due to falling outside the 6-year statute of limitations may be resurrected.

Fourth, it is more likely than not that we will see more outsourcing of the portfolio monitoring and documentation responsibilities.

Fifth, it seems to me more likely than not that plan sponsors will try to reduce their chances of exposure to criticism by reducing the number of choices that they offer to 401(k) investors. Fewer investment choices require fewer eyes analyzing and overseeing the investments.

A few closing notes:

● Plan sponsors should realize that employees are entitled to the economies of scale achievable by a large employer, so a plan sponsor should be able to negotiate lower fees on this basis.

● Survey the fees of similar-sized plans at similar companies, and compare your fees with those charged by the other companies.

● Plan sponsors must review their 401(k) policy statement to see what changes must be made in order to comply with the now more clearly defined, albeit not full defined, requirements emanating from the Tibble decision.

● A fiduciary managing a 401(k) plan must keep in mind that it is required to act in the best interests of the plan participants at all times rather than in the best interests of the plan sponsor.

© 2015 by Expert Witness Don Coker. Serving clients worldwide from his Atlanta metro area office.
---
ABOUT THE AUTHOR:
Nationwide Atlanta-Based Banking and Lending Expert Witness Don Coker
635 cases, plaintiffs & defendants, 154 testimonies. Recommended by members of both DRI and AAJ.
Clients include individuals, 107 banks, gov't clients incl. IRS, FDIC.
Work experience incl. Citicorp, Ford Credit, & entities now JPMorgan Chase, BofA, Regions & 2-year term as a high-level governmental banking regulator.
BA Univ Alabama. Postgrad & executive ed. work at Alabama, Univ Houston, SMU, Spring Hill Col & Harvard Business School.
Clients in 37 countries for work involving 64 countries.
1 book 100+ articles, often quoted by the media.
Copyright Don Coker
Disclaimer: While every effort has been made to ensure the accuracy of this publication, it is not intended to provide legal advice as individual situations will differ and should be discussed with an expert and/or lawyer.
For specific technical or legal advice on the information provided and related topics, please contact the author.