Expert Opinions in Wire Transfer Scam Losses Add Support to an IRS Theft or Casualty Loss Tax Deduction Claim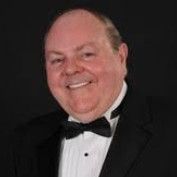 Renowned Worldwide Banking and Financial Expert Witness Don Coker* examines some important nuances of some theft or casualty loss deductions, especially for sophisticated wire transfer scams involving large funds transfers often to bank accounts in foreign countries.
In my position as an Expert Witness Consultant, I often have the opportunity to see unfortunate financial situations where an honest and unsuspecting person or company is tricked into wire transferring or sending funds by check to an entity that has falsely represented itself as a legitimate business operation but is actually a criminal hiding behind a false individual or company name.

Clearly, these scams are designed to make recovery of the funds extremely difficult, if not impossible. The funds transfers often involve wire transferring or otherwise sending funds to a foreign bank on the other side of the world, and may involve a second wire transfer to another foreign bank in another country. This means that the banking practices of foreign countries are involved, and even the business hours differences in when a United States bank is open for business and when a bank in Asia, Europe or elsewhere is open for business and available to receive a telephone inquiry.

You would be surprised at how often this happens, and also by the high level of sophistication of the unfortunate victims that are taken advantage of by these schemes.

Similarly, you would be surprised by the sometimes large dollar amounts that are stolen through these crimes, anywhere from the thousands up to the multi-millions.

When this happens to a United States taxpayer, a casualty loss often can be claimed to help offset a portion of the loss. A tax professional can guide the taxpayer through the process of how the loss has to be documented for the IRS, and a critical part of that documentation often is an opinion by a credible expert that addresses the chances of recovery of the lost or stolen funds.

As you would expect, the IRS is unlikely to accept a simple statement by the taxpayer or the tax preparer, but rather wants to see a credible opinion from someone who can opine on the chances and amount of recovery of the stolen funds.

Having been engaged in the past as an expert witness consultant in many of these scam cases, I am sometimes called on to provide an opinion addressing the chances of recovery of the funds or any portion of the funds. As you can see from my above cited description of these scam cases, unfortunately the chances of recovery are virtually zero.

On the positive side, the amount of the loss in a typical wire transfer scam case is known and easy to document; and I am comfortable saying that the time of the loss is within a few days of the initial sending of the funds.

The general instructions that I have been provided in the past are that the IRS requires that an expert report needs to be based upon sufficient facts and data, and reliable principles and methodologies; and my background, training, and experience ensure that those requirements are met.

Other than the scam cases discussed here, other types of theft and casualty losses often require a similar expert opinion report that supports the taxpayer's cited deduction. These reports are similar to the wire transfer scam reports discussed here, but have to be tailored to the circumstances of each individual case.
___________
* Disclaimer: Don Coker is a Banking and Financial Expert Witness and not a lawyer or CPA, and does not offer legal, accounting, or tax advice.

© 2022 by Don Coker. Serving clients worldwide from his Atlanta metro area office.
---
ABOUT THE AUTHOR:
Banking, Financial, Real Estate, Embezzlement, Business & IP Valuation, Wire Transfer, Trust, Mortgage Expert Witness Don Coker – Servicing Clients Nationwide–Worldwide from metro Atlanta, Georgia.
715 cases, 181 testimonies, plaintiffs & defendants. All areas of banking, mortgage banking, finance, real estate, investments, trusts, estates, business, IP, insurance, damages, embezzlement, funds and wire transfers, SWIFT.
Listed in expert databases recommended by DRI, AAJ members.
Clients: individuals, 78 of the country's top 400 law firms, 120 banks, 70 insurance cos., 90+ trusts & estates, government clients incl. IRS, FDIC, Federal Reserve, Agency for Int'l Development, United Nations, World Bank, Int'l Monetary Fund, Int'l Accounting Standards Board Foundation, Centers for Disease Control and Prevention, et al. Clients in 43 countries, work in 66 countries.
Previous officer at Citicorp and other banks now JPMorgan Chase, Bank of America, BBVA & two years as a high-level government bank regulator.
BA, postgrad., executive ed.: Alabama, Houston, SMU, Spring Hill, Harvard Business School.
1 book, 113 articles. Quoted over 150 times by over 50 media news sources.
Copyright Don Coker
Disclaimer: While every effort has been made to ensure the accuracy of this publication, it is not intended to provide legal advice as individual situations will differ and should be discussed with an expert and/or lawyer.
For specific technical or legal advice on the information provided and related topics, please contact the author.