Expert Witness Assistance in Business Interruption Insurance Claims Litigation Due to COVID-19 Factors
Renowned Nationwide Banking and Financial Expert Witness for Plaintiffs and Defendants Don Coker explains some of the important nuances of Business Interruption Claims for litigation involving COVID-19 factors, which vary a great deal from case to case. The issues are compounded by many policies being tailored to individual business's needs. Another layer of complexity is added by courts in the various states adding their own varying interpretations to important terms and features of Business Interruption Insurance policies.
COVID-19 has elbowed its way into the U.S. business world in the most disruptive and inconvenient manner imaginable. Now, the process is well underway to sort out which businesses that bought business interruption insurance have, or do not have, a valid business interruption claim.

Just like in every other insurance coverage case, everyone agrees that the terms of the policy dictate what is covered and what is not covered. And in the case of business interruption insurance, there are a lot of moving parts to consider, such as:

- What triggers business interruption coverage?

- Is COVID-19 contamination at the business considered "physical damage"?

- Is there a COVID-19 contamination present at the business?

- If so, what are the remediation costs, and are they covered?

- Is there a governmental order that prevents the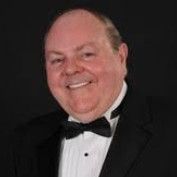 business from operating?

- Is there a governmental order that effectively blocks access to the business?

- Is there a governmental order that reduces customer flow (and thus, revenues) due to social distancing requirements?

- Is there any significance to the fact that a governmental order restricting businesses is for the purpose of containing the spread of the virus in general and not specifically related to the property of the entity filing the claim?

- Does the policy state either way on coverage of virus contaminations, epidemics, or pandemics?

- Does the policy include any specific exclusions that would indicate no coverage?

- Are there alternative ways of interpreting the coverage language of the policy?

- Courts in different states have widely varying interpretations on important business interruption policy language and theories.

Physical property damage is often cited as a requirement for a business interruption event to be covered, and some courts have thrown out business interruption claim cases where there is no actual physical damage present. Now, I am not a lawyer, and I don't even play one on TV; so I do not give legal advice; but I have read in the media where a New Jersey court in 2009 ruled that a loss of functionality was tantamount to direct physical loss or damage. No one can argue with the concept that an unforeseen loss of a place of business's functionality resulting in a diminution or elimination of revenue hurts a business.

Likewise, revenues, income, and cash show up on the financial statements of a business; so can a financial loss such as that be construed as "damage"?

The question has to be asked as to why businesses buy business interruption coverage in first place, and the reasonable answer seems to be that they want to protect their business from unforeseen risks; so it is foreseeable that an insured that paid for business interruption coverage would expect coverage for an unforeseen event such as a pandemic.

If you are a business owner, and you see "Business Interruption" coverage offered by your insurance company, and you choose to buy it, clearly you are paying the premium money expecting that you will be covered for an interruption to your business and its cash flow.

Insurance companies that deny business interruption coverage claims over COVID-19 factors state that they did not intend to cover pandemics, and did not price that into their premium calculation and did not establish any reserves to cover such potential claims.

I have not personally seen any business interruption policies that specifically mention an epidemic or pandemic as being covered or excluded.

Business interruption policies, like other types of insurance policies, typically do not list every risk covered; so the fact that an insurance policy does not specifically list a pandemic as being covered is not surprising, nor is it evidence that the language of the policy does not cover a pandemic.

Business interruption policies sometimes cite specific exclusions, so an epidemic, pandemic, or viral contamination could have been cited as a specific exclusion if it truly was intended to be excluded.

In order to provide helpful expert opinions in Business Interruption insurance claim litigation, expect your expert to require a copy of the business interruption policy to examine, and any communications that the policyholder or attorney have received back from the insurer. Then, you can expect the expert to respond with a series of questions regarding the circumstances of the particular case.

© 2020 by Don Coker. Serving clients worldwide from his Atlanta metro area office.
---
ABOUT THE AUTHOR:
Don Coker
Don Coker is a Banking, Financial, Real Estate, Securities, Business Valuation, Expert Witness – Serving Plaintiffs and Defendants Nationwide and Worldwide from his metro Atlanta, Georgia office.
696 cases nationwide, 176 testimonies, plaintiffs & defendants. All areas of banking, finance, real estate, business and IP valuation, damages, embezzlement. Listed in expert databases recommended by DRI, AAJ members.
Clients: individuals, 77 of top 400 law firms, 115 banks, 65 insurance cos., government clients incl. IRS, FDIC. Clients in 39 countries, work in 66 countries.
Previous officer at Citicorp, other banks and 2 years as a high-level governmental bank regulator.
BA, postgrad, executive ed.: Alabama, Houston, SMU, Spring Hill, Harvard Business School.
1 book, 100 articles. Quoted often.
Copyright Don Coker
Disclaimer: While every effort has been made to ensure the accuracy of this publication, it is not intended to provide legal advice as individual situations will differ and should be discussed with an expert and/or lawyer.
For specific technical or legal advice on the information provided and related topics, please contact the author.