False Claims Act and The Safeway/Supervalue Case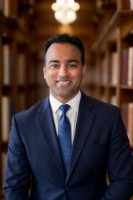 A Supreme Court Case holds major implications for for the False Claims Act (FCA)
The False Claims Act (FCA) is a law that can be used to combat fraud against government healthcare programs, such as Medicare and Medicaid. Its origins date back to the Civil War, created with the intent to prevent fraud by contractors who were overbilling or now delivering goods to troops. It has undergone congressional amendments since then, but at its core, The FCA prohibits individuals and companies from submitting false or fraudulent claims for payment to the government for healthcare services or products. The FCA is often used to prosecute cases involving healthcare fraud, such as billing for services or products that were not actually provided, submitting claims for medically unnecessary services or procedures, and providing kickbacks to healthcare providers in exchange for referrals. The law also prohibits false certifications of compliance with laws or regulations, and false statements or omissions made in order to obtain payment from the government.

One of the largest FCA cases before the Supreme Court revolves around whether major retail pharmacies overfilled Medicaid and Medicare by not disclosing what their customary prices were. The genesis of these allegations stems back to 2006, when Walmart began offering heavily discounted medication prices, often as little as $2-$5 for a 30-day supply. Wal-Mart's competitors responded by offering similar deals, but they also billed Medicare and Medicaid up to ten times or more their usual and customary prices. The issue at hand is whether the pharmacy's prices were considered "usual and customary". Walmart stated that its prices were usual and customary while most of the other competitors did not.

Two of the biggest recent cases U.S. ex rel. Schutte v. SuperValue Inc and U.S ex rel. Proctor vs Safeway alleges that these pharmacies overbilled the government hundreds of millions of dollars by not adjusting their usual and customary charges when they offered deeply discounted medications. The 7th U.S. Circuit Court of Appeals ruled the companies had not knowingly made false claims given there was no clear guidance at the time. Whistleblowers appealed the decision to the Supreme Court.

The outcomes of this case will have huge repercussions on either side, as it could limit access to necessary medications to Americans if hospitals and insurance providers if the Supreme Court rules against the decision of the U.S. Court of Appeals. The "objectively reasonable" standard is an important protection for governments and contractors who would otherwise be subject to liability for complex regulation, and deterred from making attempts to improve care delivery and access.

On the other hand, the case could limit the government's ability to deter fraud through The FCA, arguing that bad actors can always claim a "reasonable" or "objective" standard after the fact, to avoid any liability.
---
ABOUT THE AUTHOR:
Vipul Kella, MD MBA FACEP
Dr. Kella is a board-certified emergency medicine physician who practices in the D.C. area. In his eighteen years of practice, he has worked both clinically and as a hospital executive in large hospital systems.
Dr. Kella has worked for over a decade and reviewed over 100 cases areas of medicine. He has reviewed medical malpractice and standards of care cases involving emergency rooms, urgent care, nursing home, rehabilitation, and psychiatric facilities and has been retained in numerous federal and high-profile cases.
Areas of expertise include stroke, myocardial infarction, sepsis, wound care, EMTALA, infectious diseases, aortic and vascular injuries, pulmonary embolism, and cardiac arrest. He also reviewed cases in other healthcare areas including hospital administration, medical device liability, fraud and abuse, forensics, biotech, and medical ethics.
Copyright Vipul Kella, M.D., MBA. FACEP
Disclaimer: While every effort has been made to ensure the accuracy of this publication, it is not intended to provide legal advice as individual situations will differ and should be discussed with an expert and/or lawyer.
For specific technical or legal advice on the information provided and related topics, please contact the author.