First Ever Class Certification in "Natural" Mislabeling Mascara Matter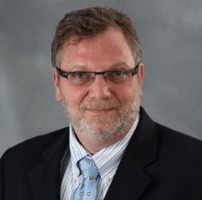 The issue

Mascara falsely labeled as being natural

Label claims "Natural" fibers on mascara are alleged and proven to be false

Class action filed and DMA Economics is tasked with computing aggregate damages to the class who purchased the mascara at a premium because they believed it was natural.
DMA Economics role

DMA was brought in to show that the class should be certified based on the price premium and methodology used to calculate the natural price premium

DMA Economics calculated for mascara natural claims using data from Younique, IRI and applying a hedonic regression analysis approach.

DMA calculated aggregate economic damages for the class of between $12 million and $24 million.

DMA's Approach - Rigorous analysis clearly communicated ®

DMA calculated price premium associated with the "Natural" labeling claims using the hedonic regression approach to calculate the price premium associated with such claims

Challenges
• Obtaining IRI data

• Data on "natural" claims

o Natural ingredients versus natural look had to be searched for every label in the regression for proper categorization

• Product is not sold through retail outlets but through sponsor meetings

• Acceptance of the hedonic regression approach to calculate class wide damages in other similar cases was rare

• Isolating brand value versus Natural claim price premium value
as per defendent rebuttal expert arguments

The result

Judge Selna certified the class and accepted Dr. May's approach and calculations, judges order stated:

" In his Supplemental Declaration, Dr.May asserts that "data on costs of goods per unit (including commissions and rewards)and other costs associated with unit sales can be obtained from [Younique]." (MaySuppl. Decl., Docket No. 130-1 ¶ 10.)8 Dr. May likewise sets forth the type of data he would use for the hedonic regression, including the IRI data on comparable products and the prices and attributes of other similar Younique products, including the Moodstruck 3D Fiber Lashes +. (Id. ¶¶ 12-14.) While mascaras may not be an exact match given the two-step process for application of the Lash Enhancer, an examination of the "natural" representations on such products can provide data for a reasonable price premium model. (Obj., Docket No. 124-1 at 4-5.) And while Younique fears that an examination ofproducts labeled "natural" would necessarily confuse the Lash Enhancer with an "all natural" product when it was clear that the transplanting gel was not all natural, Dr. May's supplemental report does not indicate that he would only be examining "all natural" products, but rather products with "natural" on the label. (May Suppl. Report, Docket No. 130-1 ¶ 18.) Finally, while the new Moodstruck 3d Fiber Lashes + may not be an exact match for the Lash Enhancer with ingredients, Dr. May explains that its data can still be useful for isolating the price premium associated with the "natural" representation on the Lash Enhancer, especially since it involves the same brand. (Id. ¶¶36-38.) In short, disputed damage methodologies will not preclude certification when there is a methodologically plausible theory of classwide recovery." (emphasis added)

After class certification, defendant settled the case by
1. No longer labeling the product as Natural
2. Paying $3.25 million to the class
---
ABOUT THE AUTHOR:
Don May CPA PhD
Don May is Managing Partner at DMA Economics LLC and possesses over 30 years' experience in consulting, valuation and litigation support as well as researching, publishing and teaching at the university level. His experience includes implementing a broad range of damage analyses and valuations for businesses of various sizes and in numerous industries. Prior to founding DMA Economics, Dr. May was Managing Director at Berkley Research Group and the Principal in charge of valuation and litigation support services for a regional accounting firm, a Managing Director for PricewaterhouseCoopers and a professor at the Massachusetts Institute of Technology - Sloan School of Management.
Dr. May has prepared expert reports and testified in federal and state courts as well as AAA, JAMS, and FINRA arbitration hearings and has effectively communicated as an expert witness testifier and consultant in several multi-million dollar cases.
Copyright DMA Economics
Disclaimer: While every effort has been made to ensure the accuracy of this publication, it is not intended to provide legal advice as individual situations will differ and should be discussed with an expert and/or lawyer.
For specific technical or legal advice on the information provided and related topics, please contact the author.