First Law Signed by Obama will Increase Employment Discrimination Litigation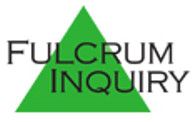 By reversing a Supreme Court the statute of limitations ruling, employees are now able to pursue discrimination cases that otherwise would not have been viable. Statistical analysis in these cases will likely be a tool used by both sides.
The first piece of legislation signed by President Obama is the Lilly Ledbetter Fair Pay Act of 2009 ("FPA"). This anti-discrimination law overturns a Supreme Court ruling that established a short statute of limitations. Under the new law, employment discrimination claims are certain to increase. The Act takes effect as if enacted on May 28, 2007 (i.e., the day prior to the Ledbetter decision described below).

The FPA is a congressional response to the U.S. Supreme Court's decision in Ledbetter v. Goodyear Tire & Rubber Co. (2007). For nearly 20 years, Lilly Ledbetter had been employed by Goodyear, where compensation decisions were based on performance evaluations. Ledbetter alleged that several supervisors had given her poor evaluations because of her sex, that consequently her pay was not increased as much as it should have been, and that these past pay decisions continued to affect the amount of her pay throughout her employment. The 5-4 majority held that Ledbetter's sex discrimination claim of unfair pay was barred by the statute of limitations contained in Title VII of the Civil Rights Act of 1964. The Court rejected Ledbetter's argument that ongoing disparate pay, which resulted from discriminatory conduct far outside the statute of limitations period, had the effect of carrying forward intentionally discriminatory disparities from prior years.

The FPA overturns Ledbetter and effectively extends the statute of limitations for anti-discrimination laws based on gender, race, national origin or religion by treating as a violation "each time wages, benefits, or other compensation is paid, resulting in whole or in part from [a discriminatory compensation] decision or other practice." Thus, the statute of limitations is satisfied so long as employees have received any compensation affected by the alleged discrimination in the preceding 180 days.

Attempts by the Congress to overturn Ledbetter were unsuccessful in 2007 and 2008, but the FPA was reintroduced in 2009. A popular presidential campaign issue, the Congress acted swiftly, passing in the Senate by a 61-36 vote and in the House by a 250-177 vote.

Opponents of the Act argue that the bill is too drastic a response to Ledbetter, subjecting employers to increased exposure to liability, increased administrative and record keeping costs, and increased investigatory and legal costs to defend against lawsuits. Some warn that the FPA will have the same result as the Americans with Disabilities Act, causing those in the intended protected class at a disadvantage in the labor marketplace because of the aforementioned concerns.

Employers should be concerned about the following likely FPA implications:

1. Being subject to punitive damages under Title VII;
2. Defending lawsuits against alleged discriminatory actions that took place decades ago by persons who may no longer be associated with the employer;
3. Documenting and retaining compensation decisions for every employee for an indefinite period;
4. Settling claims that otherwise could not have occurred prior to the passage of the FPA as a means to limit exposure and litigation expenses.

The possibility of punitive damages was a real issue in the Ledbetter case. The jury in Ledbetter's trial awarded her less than a quarter million dollars in back pay, but $3.3 million in punitive damages (prior to the trial judge's intervention).

One way of prosecuting (and defending) pay decisions is through the use of statistical analysis. For an example of statistics use in disparate impact cases, see this Supreme Court article. The use of statistics is particularly useful in cases where pay decisions were made a long time earlier, so memories and the availability of witnesses are not as helpful in explaining past decisions.
---
ABOUT THE AUTHOR:
David Nolte
Mr. Nolte has 30 years experience in financial and economic consulting. He has served as an expert witness in over 100 trials. He has also regularly served as an arbitrator. Mr. Nolte has achieved the following credentials: CPA, MBA, CMA and ASA.
Copyright Fulcrum Inquiry
Disclaimer: While every effort has been made to ensure the accuracy of this publication, it is not intended to provide legal advice as individual situations will differ and should be discussed with an expert and/or lawyer.
For specific technical or legal advice on the information provided and related topics, please contact the author.