Forensic Evaluation in Cases of Filicide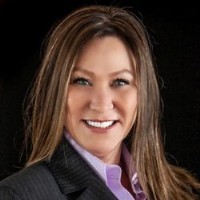 Filicide is the act of a parent intentionally taking the life of their child. Although these types of crimes are relatively rare, they occur more often than most of us would like to think, with approximately 500 arrests for filicide annually. As upsetting as any child homicide is, perhaps more disturbing is the fact that a child is much more likely to be murdered by a parent or a stepparent than a stranger. This article provides a conceptual framework for understanding filicide and its application in forensic psychological evaluations.
It can be difficult to understand the circumstances that lead a parent to murder their own child. Practitioners have long worked to identify reasons for this phenomenon. Resnick (1969) identified five primary motives, 1) altruism, 2) psychosis, 3) fatal maltreatment, 4) unwanted birth, or 5) partner revenge. In cases with an altruistic rationale, the parent believes the child is better off dead, either due to non-psychotic reasons (e.g., a severe and debilitating medical condition), psychotic rationale (e.g., parent believes the child must die to be saved from demonic possession), or murder-suicide by a suicidal parent (e.g., parent will not abandon child by suicide). In cases of an acutely psychotic parent who commits filicide, the psychotic disorganization or impaired contact with reality leads to the death of the child (e.g., engages in pointless behaviors, mistakes child for an inanimate object), rather than any rationale or reasoning. Fatal maltreatment, the most common type of filicide, occurs as a result of severe and/or prolonged abuse or neglect. In these cases, the parent did not intend to kill the child and the death is accidental. There are also cases in which a parent murders an unwanted child, either as a type of delayed abortion when the child is an infant, or due to changes in circumstances when the child is older (e.g., hardship due to child disability, change in marital status). Finally, cases of spousal revenge involve a parent murdering a child to hurt the other parent. These cases appear to be related to partner rejection, custody/visitation disputes, infidelity or jealousy, and arguments or conflict.

McKee (2006) expanded upon earlier work and created a model in which motives for filicide were assessed based on relationship dynamics between mother and child. These mothers were classified into five groups, 1) detached mothers, 2) abusive/neglectful mothers, 3) psychotic/depressed mothers, 4) retaliatory mothers, and 5) psychopathic mothers. In this model, detached mothers' lack of bonding to the child led to filicide. Abusive and/or neglectful mothers' failed parenting led to death of the child. The retaliatory mothers had the singular wish to punish another or others, who they felt interfered in their relationship with the child. Psychotic/depressed mothers' lack of contact with reality and skewed perceptions resulted in filicide. And finally, psychopathic mothers exploited their children and indulged themselves, resulting in filicide.

Although these are helpful general motivational frameworks, the individual reasons for engaging in filicide are complex, incredibly unique, and influenced by multigenerational factors (e.g., cultural trauma, familial mental illness, biological determinants of behavior). Mental illness and personality pathology are most often involved, as are neuropsychological abnormalities and intellectual deficits. Utilization of structured interviews, psychological testing, and collateral interviews with family and community members provides valuable insight into the unique factors that culminated in any specific filicide.

A forensic specialist can provide valuable insight at several stages in a filicide matter, from pre-adjudication through capital sentencing, including matters of adjudicative competency, insanity, mitigation, and competency to enter into a binding settlement. Additionally, expert testimony can educate the trier of fact about the interaction of the individual's psychosocial (e.g., early childhood environment, disciplinary style in household of origin, socioeconomic status) and biological (e.g., predisposition for mental illness or substance abuse, neurological, gestational exposure to teratogens) risk factors that caused the filicide. This provides jurors or other fact finders with the data necessary to understand the complexities of such an unusual behavior and come to an informed decision. Additionally, a forensic specialist can provide consultation to attorneys regarding their client, other experts, and psychological research.

Orenstein, D (2014). Analysis: 32 Years of U.S. Filicide Arrests.
Durose, M. R. (2005). Family Violence Statistics: Including Statistics on Strangers and Acquaintances. U.S. Department of Justice
Resnick, P. J. (1969). Child Murder by Parents: A Psychiatric Review of Filicide. American Journal of Psychiatry, 126, 73-82.
Friedman, S. H., Holden, C. E., Hrouda, D. R., & Resnick, P. J. (2008). Maternal Filicide and Its Intersection with Suicide.
Myers, WC et all. (2021). Revenge Filicide: An International Perspective Through 62 Cases.
McKee, G. R. (2006). Why Mothers Kill: A Forensic Psychologist's Casebook.
---
ABOUT THE AUTHOR:
Trayci Dahl, PhD, ABPP
Dr. Trayci Dahl specializes in severe mental illness, filicide, violence risk, malingering, and threat assessment and management. Her practice is unique in having been retained in over 15 capital cases, many of which involved filicide. Dr. Dahl is one of a limited number of psychologists who are both Board Certified in Forensic Psychology and a Certified Threat Manager of the Association of Threat Assessment Professions. She conducts forensic evaluations and provides expert testimony as a member of the Pacific Forensic Group.
Copyright Trayci Dahl, PhD, ABPP - Board Certified Forensic Psychologist & ATAP Certified Threat Manager
Disclaimer: While every effort has been made to ensure the accuracy of this publication, it is not intended to provide legal advice as individual situations will differ and should be discussed with an expert and/or lawyer.
For specific technical or legal advice on the information provided and related topics, please contact the author.