Google Reviews Are Critical to Local Visibility and Act as Online Word of Mouth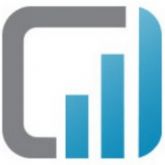 An Overview of Local Search Results

Local results currently include three map listings that appear in results for certain search terms. These results, when they are shown, appear under the four paid ads from Google AdWords. Where this layout used to differ between desktop and mobile devices, it is now consistent for both.
If you click on the name or business details for any of the three local results that appear, you are taken to a top-20 map results page that shows more variety of firms for your search when using a device with a larger screen, such as a desktop or laptop computer. However, on mobile, which is where the majority of searches now take place, you are taken directly to that business's profile instead of the top-20 results. So it is critical for your firm to have visibility in the top three. To help achieve that visibility, make sure to have all your firm's business details included and work hard to get a great set of reviews so you can draw extra attention to your listing.

The Five-Star Effect

Many businesses have profiles and a few reviews. Some have profiles that lack reviews completely. The key is to have a total of at least five reviews on your firm's profile. Once you reach five, Google will include a star rating for your listing. This can be a major advantage for your firm in terms of visibility, especially if you have this and your competition does not. When a user is presented with three listings and only one of them has a star rating, they are more likely to click on the listing with a star rating over the ones without that important visual cue.

Reviews, The More The Merrier

It gets a little more challenging to get clicks when you and your competition have more than five reviews. Say, you have five reviews on your Google profile, and the other two law firms listed have 15 and 10. You will likely start to see a loss in click-throughs. People are less likely to click on your firm's listing since they have two others options that have more great reviews than you do. Each additional positive review brings another vote of confidence for a law firm and makes users more optimistic about the service that the firm will provide. Many users want to select a firm that has lots of reviews because it acts as online word of mouth.

If it isn't already part of your firm's culture, it is critical that you have a strategy for collecting more reviews. You should always be looking for ways to encourage happy clients to leave reviews for your firm. You will see more and better results with more and better reviews.

Action Steps

So what do you do with this information? If you do not have any reviews, lay out a plan to gain your first few. If you do have reviews for your firm, and you are getting them on a regular basis, then you take your review game to the next level and start responding to anyone who leaves you a review. Say something nice and at the same time show off your great customer service for others to see online. It could be the difference between someone picking you, or the next firm that has a similar number of reviews.

For those who do not have a lot of reviews or a process in place, start small and ask friends, family and close clients who you have helped out. These are the easiest people to ask for a review and actually get one in return. Note: Keep in mind that you should always comply with the regulations of the review platform, and any applicable bar rules and guidelines, when strategizing about collecting reviews for your firm.

Work on making reviews part of your firm's culture. Encouraging happy clients to leave reviews should be habit. You get up in the morning, get your coffee, check your emails and, if a client's case closes or settles, you encourage them to leave an online review.
---
ABOUT THE AUTHOR:
Grant Brott
As a search marketing manager I work with our clients and account managers to determine relevant business data for creating effective online marketing strategies and determining key opportunities for business visibility for them..
Grant has been working in the search engine optimization (SEO) field since 2005, including several years in which he has focused on in the rapidly growing area of local search marketing. He is also Google Analytics IQ certified.
Copyright Consultwebs
Disclaimer: While every effort has been made to ensure the accuracy of this publication, it is not intended to provide legal advice as individual situations will differ and should be discussed with an expert and/or lawyer.
For specific technical or legal advice on the information provided and related topics, please contact the author.