Higher Education Opportunities After COVID-19
"The great thing in this world is not so much where you stand, as in what direction you are moving." - Oliver Wendell Holmes
On the March 21st-27th cover of The Economist is a picture of a globe with the sign CLOSED around it. For most people throughout the world it does seem like the world, we knew it, has hit the pause button.

Beginning with the first pandemic near modern-day Port Said, in northeastern Egypt, in 541, pandemics have been, by their very nature, disruptive, leaving after the crisis recedes, who knows what? COVID—19 is no different in the all- encompassing scope of its disruption.

Pandemics trigger radical change in consumer behavior. What we observe now is a tightening up of consumer spending, based on fear not just of another outbreak of the virus, but fear of the negative economic impact of the virus in the future. Goldman Sachs predicts the jobless rate in the United States will hit 15 percent in the second quarter of this year. Other economists predict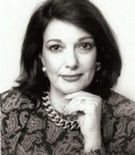 a jobless rate closer to 25 percent. (In 1933, during the Great Depression in the United States, the jobless rate was 24.9 percent.)

Consumer spending, which accounts for more than 60 percent of the Chinese economy, is down. China's $64.6 billion overseas study market, may never be realized again. Behavior is affected by assumptions. And today that means the world is not, at this time in its history, neither a healthy nor safe place to live.

Jesse Garcia, a consumer psychologist, based in Los Angeles, wrote: "People are afraid and when people are afraid, they go into survival mode."

What we know today is higher education, both domestically and internationally, has been disrupted. Forecasts for the long shadow implications of COVID-19 range from a five- year disruption to one of six months. Forecasts predict anywhere from 15 to 25 percent decline in enrollment, depending on what part of the world the calculations are made. (It took higher education two years to recover from the impact of the SARS epidemic.) This virus has put the spotlight on antiquated financial models, rigid admission and registration procedures, and dismal student progression and graduation rates.

But the virus has also presented higher education with opportunities after the dangers of COVID-19 have passed or a vaccine is discovered which makes it safe, once again, to resume normal activities.

The functional moment will pass. The virus will recede. How will colleges and universities worldwide respond to the residuals?

"The only real mistake is the one from which we learning nothing." - Henry Ford

In this article I list five assumptions and outline five opportunities for higher education post-COVID-19.

ASSUMPTIONS (As of May 1, 2020)

Vision planning will co-exist and compliment strategic planning.

In-person, on-campus instruction, will not begin until the spring, 2021 semester.

Out-of-date business models will be retired.

Several colleges and universities worldwide will be forced to close.

Private, small, and poorly endowed colleges and universities will merge with other schools.

OPPORTUNITIES (As of May 1, 2020)

Vision planning will supplement strategic planning.

The academic year will be 12 months long and combine the best of in-person and online learning and will contribute to improved progression and graduation rates.

Year-round recruitment activities will allow applicants greater flexibility in college and university selection and enrollment.

New business models and financing options will bring stability to the "bottom line."

Collaboration, not competition, will be embraced by all members of the academy.

OPPORTUNITY #1 Create a vision statement for your school

A vision statement is a statement of intent and is fundamentally different from a mission statement which is a description of the route to follow to realize the vision. Vision statements require thinking from the end.

In his book, Start With Why, Simon Sinek urges companies and organizations to create a "differentiating value proposition." He asks the questions "What do you do, why do you do it and what do you do that no one else can do?

Why should an applicant enroll in your school? What do you do better than any other school? What will your school "look like" after COVID-19 recedes to the background? What is the vision for your future students? How is that vision different from what it is today? These are vision questions.

An article by Jonathan Law, Ana Mendy, Saurabh Sanghvi, and Jimmy Sarakatsannis, published by McKensey & Company, outlines the need for integrated nerve centers that go into action when institutions must respond to major, fast-moving, and disruptive crisis. The authors agree that COVID-19 qualifies on all counts. The overall goal is for the institution to be capable of getting ahead of events and react skillfully and strategically to the crisis.
The authors caution not to wait until all the facts are in to act. The may never be. In a crisis good now is better than perfect later.

Creating vision plans is fundamentally different from strategic plans. And presumably different people would be tasked with creating a vision for the future that once, created, will be articulated to all major constituencies.
It's long(er) term thinking. It's thinking with no box. It's a plan with a vision.

Opportunity #2 Create a year-long academic program combining the best of in-person and on-line learning
In an April 2020 survey report published by the American Association of Collegiate Registrars and Admission Officers, 58 percent of the 262 college and university respondents are considering or have decided to remain fully on-line for the fall 2020 semester and 62 percent are considering decreasing, or have decreased, the number of in-person courses for fall 2020.

COVID-19 may accelerate the end of the traditional semester-based system for collegiate registration, progression and graduation because Gen Z. students are used to being on-line, all the time.

Edward J. Maloney, writing an article in Inside Higher Education, listed several potential academic scenarios that could be implemented for the next academic semester, including:

- beginning the fall semester later than usual, in October or November,

- moving the fall to the spring semester,

- creating a structured gap year, reducing the number of courses offered on campus and increasing the number of courses taught online,

- designing separate courses for residential and online students,

- allowing students to take one course at a time for three or four weeks,

and

- offering a modified tutorial model of instruction allowing students to take a common online lecture session.
What would your school "look like" if you created a system allowing students, in concert with academic deans, advisors and registrars, to create and personalize their educational experience and course sequencing and progression?

In the United States, the National Center for Education Statistics published the following: 38 percent of full-time, undergraduate students transfer schools within the first six years and, on average, these students lose 43 percent of their credits, basically one semester, and pay an extra $36,000 for their bachelor's degree.

What would your school "look like" if a personalized, year-long academic program contributed to reduced attrition and transfer rates? What could be the financial return on this investment?

Disruptive? Complicated? Labor intensive? Difficult to monitor? All true. However, to return to the semester-by-semester course structure is to deny one of the lasting implications of COVID-19: change. The virus has put its imprint on all facets of life, including the traditional way students accumulate the number of credits needed to graduate.

Joshua Kim, writing a blog created to provide a space for conversation and debate about learning and technology, wrote on April 6, 2020:

"Nobody thought let's use COVID-19 to eliminate instructor-led courses and send all of our students to Duolingo or Khan Academy. We understood, without even saying it out loud, that remote learning is all about reconfiguring the relationship between educators and students."

What does your vision team think of this suggestion?

OPPORTUNITY # 3 Create year-long recruitment programs for both domestic and international students

What would your school "look like" if your recruitment and admission policies and procedures were changed to reflect the realities of the post-pandemic world? Would your recruitment teams continue to travel domestically and internationally to attract students to your school? Would you pay agents to recruit for you worldwide with the hope that they will be able to replace the international students who returned home for the spring 2020 semester and are not planning to return for the fall semester?

It is unlikely that the answers to these questions would be in the affirmative.

If the academic year is re-structured, so must the recruitment year.

What would your school "look like" if your recruitment and admission staff created a partial virtual recruitment and admission system? What if that system included an effective and efficient method of communicating with applicants and their parents that did not require participating in college fairs?

Is your admission department able to evaluate high school or college transcripts with greater flexibility than is now the case? I am not suggesting a watering down of credentials nor am I suggesting that all recruitment and admission activities be conducted virtually. What I am suggesting is that recruitment and admission deans take a second look at how and when credentials are reviewed. If there is no longer a semester-by-semester intake of students, there is no need to evaluate credentials along that traditional time line.

The National Association for Admission Counseling recently asked colleges and universities in the United States to reassess their admission criteria.

What does your vision team think of this suggestion?

OPPORTUNITY # 4 Create new business models and financing options

"Every university we have spoken to expects to be impacted and for some, the potential loss of income is projected to be greater than 100 million pounds. And that is before you factor in that losing new students has a multi-year impact." - Andrew Connors, Lloyds Banking Group

Most higher education business models, dependent on annual tuition increases and for some, increased government assistance, is another victim of COVID-19. Current business plans are based on margins that have been getting slimmer and slimmer every year.

The virus has shed a bright light on the weaknesses of many current higher education business models, especially in colleges and universities with less-than-robust online course strategies and endowment portfolios.

Mat Frenz, a partner at Entangled Group, an education consulting firm, put it best: Institutions will be forced to reconsider their business model", he wrote, "and make very difficult decisions about who they are and what they do."

As part of your school's vision team, chief financial officers would probably raise these questions:

If the academic year is changed and students are enrolled in both in-person and in online courses, should tuition charges be different for each method of instruction?

What could be the return on the investment be of improved progression and graduation rates?

Recently, I listened to the CEO of Delta Airlines explain how the company plans to weather the economic impact of COVID-19. Delta is currently flying five percent of its normal capacity. Among Mr. Bastian's suggestions were the introduction of significant cost cutting measures expected to reduce the daily $1-million-dollar loss by half.

What cost cutting measures could be introduced at your school to reduce costs? What would your school "look like" if spending priorities shifted to reflect the new normal?

What does your vision team think of this suggestion?

OPPORTUNITY #5 Replace competition with collaboration

It is impossible to estimate those colleges and universities that will be forced to suspend operations and close due to declining student enrollments and revenue. If the virus abates and then re-emerges in the fall and winter, additional losses of both students and revenue will make it impossible for many tuition-driven, endowment-poor schools to survive.

Assuming that safe, in-person instruction will not be possible until a vaccine is found, what could vulnerable schools do now to prepare not for closing, but for merging with another institution? Potential partners may be near or remote.

Who on the vision team could be tasked with compiling a short list of colleges and universities that would be a good "fit" for merging with your school? What criteria should your school use to determine potential partners? Is combining majors part of your criteria? Is team teaching on-line courses part of your school's criteria? Can negotiations include offering dual degrees?

Will merging result in better retention rates and less student loan debt?

What are the benefits and the liabilities?

This opportunity requires action now, not sometime in the future. The opportunity is based on the belief that higher education, as we have known it, will never be what it was before COVID-19 re-wrote the rules governing when and where students enroll and graduate.

What does your vision team think of this suggestion?

Conclusion

"Last year's words belong to last year's language and next year's words await another time." - T.S. Eliot

Will COVID-19 transform today's colleges and universities as the Black Death did in the Middle Ages? The plague that swept through Europe in the late 1340s ultimately led to a shift from a world view centered on theology to one that valued science.

Right now this pandemic has added a new layer of complexity and confusion to the higher education sector, to those who work in the sector, and to those who seek to study in colleges and universities.

Maybe none of the recommendations suggested in this article are relevant to your college or university at this time. Perhaps some are. I hope I have made the case for:

- Creating a vision for what your school will "look like" after the dangers of COVID-19 are resolved; thinking from the end.

- Making hard choices based on data.

- Creating new academic, financial and recruitment models

- Re-aligning priorities both academic and financial.

- Re-entering a post- COVID-19 world not in isolation but in collaboration.

I hope I have made the case for re-imagining what higher education, and by extension, what your school will look like after this crisis passes.

There can be no return to yesterday.
---
ABOUT THE AUTHOR:
MJ Dennis
Marguerite J. Dennis has served as a higher education administrator for 30 years, at St. John's University in New York, Georgetown University in Washington, D.C. and Suffolk University in Boston.
Copyright MJ Dennis Consulting
Disclaimer: While every effort has been made to ensure the accuracy of this publication, it is not intended to provide legal advice as individual situations will differ and should be discussed with an expert and/or lawyer.
For specific technical or legal advice on the information provided and related topics, please contact the author.