Hiring a Forensic Psychiatrist or Psychologist Expert Witness: How Much Is It Going to Cost?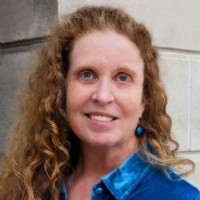 How much is this going to cost my client (says the fee paid attorney)? How much is this going to cost me (says the attorney on contingency)? "How much should I charge? (says the Forensic Psychiatrist or Psychologist)? These are the most common questions I hear, so I'm taking it to the mat.
How much is this going to cost?

How it begins: An attorney or paralegal calls and the first question is about the Expert's hourly rate. The real question is "how much will it cost if the Expert is retained?"

The Expert's hourly rate is less relevant to both of you than understanding the scope of the work, and what it might cost overall to take the Expert to testimony.

Remember, whatever you learn, forensic expert witnesses are not retained because they undercut the competition. Instead, the Psychiatry or Psychologist's expertise and communication skills along with effective communication enable the trier of fact to consider key matters of emotional, behavioral and illness-driven feature of a lawsuit or criminal charge.

In Court, do you want the lowest bidder?

Skill, experience and efficiency, not dollars, drive time and thus cost.

Contingency, Flat Fee and Liens

Let's get the question of contingency and flat fees (and liens) out of the way: an expert witness can never work under any fee restriction that implies the Expert's fees rely on the successful outcome of the case. Don't even go there. Imagine that information coming out on the stand. It'll be a bloodbath.

Fees by the Hour

To better understand fee structures in a profession, I drilled deep into the only available data. Later in this article you can read more about Bureau of Labor Statistics reporting, an American Psychological Association survey, and two surveys by private expert witness directories. Statistics nerds delight. First a word from our sponsor.

Fees in the Marketplace

What is the typical Forensic Psychiatrist or Psychologist's Hourly Rate?

The usual suspects in answering this question:

• Word of mouth, or inferences from anecdotes
• Inadequate, but not dismissible research
• Dismissible research
• Feedback based on an attorney's experience with other experts in the relevant profession.

Breaking it down Based on Anecdotal Experience and Observation aka the Real World

5 years or less of experience: early career Board-Certified Forensic Psychiatrists charge $400-475/hour except in rural areas where fees can be lower.

6-15 years of experience. A mid-career level doctor charges between $550-800 depending on (1) skill eliciting valuable information from an Independent Medical Examination and Records, (2) a well-written report, (3) testimony experience and the ability to hold their own in trial and deposition.

16 years+ $700-$1200/hour base rate. (Testimony is more)

Testimony rates tend to be about 30% higher than the usual hourly fee, but minimums (one day, 3 hours, etc.) vary by expert.

I base my impressions on reviewing expert disclosures, depositions, conversations with attorneys about their experience and rates disclosed to me first-hand by experts. Altogether, the sample is tiny. But consistent. Not outliers yet.

Monkey Wrench

Unique Expertise. If the case calls for expertise in an area not well-understood, like sex addiction, severe psychotic disorders, psychopaths, capital cases, Defense Base Act, Maritime or Military jurisdictions (to name a few), fees will be higher.

Forensic Psychologists Charge 20-50% less than Psychiatrists on average with two exceptions.

Forensic psychologists are paid less than forensic psychiatrists in the forensic expert marketplace, as a rule.

Exception #1. Unique Expertise. The exception is specific unique expertise (see above) that outweighs a psychiatrist for the case. A Board-Certified Neuropsychologist or trained in the treatment of children and adolescents can usually charge more than their counterpart without such training.

Exception #2. High value Credentials like Board-Certification. At last count there were fewer than 300 Board Certified Forensic Psychologists (ABPP) in the country. This additional training is very different than the clinical or research Psychologist. Board-Certification in Forensic Psychology adds value to the Expert and increases the fee—for good reason.

Outside the Box

An expert witness who is neither a licensed psychologist nor psychiatrist may be the right fit with the facts of a case.

When unique expertise trumps credentials: a case study

I work with a Licensed Marriage and Family Therapist. He holds a PhD in Marriage and Family Counseling, not Psychology. He is a Certified Sex Therapist, with additional Certification in Transgender Health. He holds elected positions to State and National specialty accreditation programs and is an Associate Professor at Drexel University. He can consult about issues that many Forensic Psychiatrists or Psychologists may not: Sexual addictions or atypical sexuality considerations in civil, criminal and family court cases including sexual dysfunction, loss of consortium, LGBQT factors, discrimination tied to gender, gender diversity and transgender, military discrimination of transgendered people, emotional distress associated with changes in sexuality post injury, impact on a family.

My point isn't that an LMFT is a logical choice for an Expert Witness. My point is knowledge, relevant credentials and communications skills rule.

What is the "True" Scope of Work Behind the Cost?

Records

Is the Expert asked to review and comment on records? If this number changes over time (very common), it becomes important to adjust cost expectations. When 2 boxes of records become 12, the bill will jump dramatically. How long does it take you to read 6,000 pages?

Time in an Independent Medical Examination (IME)

• One examinee has a lot to say and has personality traits or mental disorder causing them to take extra time to say it. Another is malingering and keeps things short, sweet and uncooperative. The difference can be 2 hours or 5.

• An IME is compelled by the Court and involves travel and commitment to full days (usually 8 hours) in fees

New Information from Other Experts or Revealed in Discovery

• Another expert has a report and testing results the opposing side's Expert wants to review before rendering an opinion.

• Unfolding deposition testimony conflicts with the information considered by the Expert.

• The records produced in discovery tell a new or different story. E.g. hospital notes, personnel records, any records that tell a new story.

DRILLING DEEP: WHAT THE RESEARCH SAYS ABOUT FORENSIC PSYCHOLOGISTS

The "Research." Lies, Damned Lies, and Statistics

US Bureau of Labor Statistics. Conclusion: Data is Dismissible. Here's why:

The numbers don't address those trained in Forensic Evaluation and legal responsibilities of an Expert Witness. Further, they are a national average and include rates set for public health care providers, Medicare and insurance contracted rates, correctional psychiatrists and other low-paying salaried psychiatrists. The BLS numbers are considerably lower than forensic experts generally.

What the research says about Forensic Psychiatrists:

2017 BLS Forensic Psychiatrists.

• Forensic psychiatry is not a category researched by the BLS.

• For general Psychiatry they report an hourly wage of $103.89.

• This is comparable to clinical psychotherapy, which has little relationship in pay scale to forensic psychiatry.

• Forensic Psychiatrists are Board-Certified (if they're legit) after 10 years of training. That's before acquiring skill and experience in a unique subspecialty of Psychiatry honed over time.

2016 BLS. Same as 2017, but less money.

• Forensic psychiatry is not a category researched by the BLS.

• For general Psychiatry they report a mean hourly wage/fee of $93.63 and an annual wage of $125,570.

• No subspecialty training, experience testifying, forensic assessment, evaluation of malingering (lying for secondary gai) or other training is considered.

2016 BLS Forensic Psychologists:

• Forensic Psychology is not a category researched by the BLS.

• Bizarre Median pay for clinical psychologists: $36.17 per hour, $75,230 per year. This figure doesn't even meet the threshold of insurance-set fees or Medicare! I wish the BLS would tell us how they arrived there, but no such luck.

2008: This quote from an article could not be confirmed with BLS, "The U.S. Bureau of Labor Statistics reports that the average salary of a Forensic Psychologist was $64,140 as of May 2008." Stale, vague. I include it because if you do a search, it may come up and I want you to be prepared.

Consider the possibility that low figures from the BLS incorporate, but do not disclose, two factors (1) Unpaid time required to clock training hours to get a license. Licensing in Psychology requires "1,500 to 6,000 hours, depending on the state." (APA) This is true for most licensed mental health professions like Licensed Social Work (LCSW), and Licensed Marriage and Family Therapists (LMFT), and (2) jobs with excellent benefits and poor pay skew the reported hourly rate, such as correctional psychologists.

Caveat: Be wary of "research" that, in fact, is relying on the BLS data but doesn't say so at the outset.

2009: American Psychological Association. "Report of the APA Salary Survey." The methodology is elaborately described, which is a first. Unfortunately, forensic psychologists are addressed only once, under a subcategory "Direct Human Services – Other Psychological Subfields (Licensed only)"

My Response: There were 711 respondents in this category of which 5% were forensic psychologists. By my math, this is 35 respondents self-identified as forensic psychologists. Thus, I call this statistically insignificant.

Various Years; 2000-2017: Discussion of hourly rates appear in blogs, blogs, blogs. Mostly hearsay–very few experts reveal what they are charging, even if it is the topic of the article. No supporting data provided. Many quote the same US Bureau of Labor Statistics numbers above, with the same flaws.

Private Surveys

Expert Witness Fee Surveys by Expert Directories (2017, 2018)
(To be updated when 2019 surveys are released.)

Expert Witness Directory Surveys query experts listed in that directory, meaning a sample biased by their decision to pay for a listing in a commercial expert directory. The impact of that choice remains to be seen, but a bias is a bias and I feel obligated to report it.

Two Expert Directories conduct annual surveys.

One Directory reports based on a member-only survey. Members are Experts who have paid to be included in the directory. The reports disclose no methodology. Of 1030 respondents, 32 psychiatrists and 29 psychologists responded. That is statistically insignificant.

Another expert directory uses a research firm and reports their methodology. They do not, however, provide the sampling size for forensic psychiatrists and forensic psychologists. Fees might reflect construction defect experts or forensic accountants. How did they determine the population to survey? Can results be extrapolated to forensic psychiatrists and psychologists?

The answer is no.

Summary:

• Communicate about the case effectively and early.

• Discuss the details of the Expert's work.

• Clarify how you will handle the cost of changes in scope, expectations and the Expert's role.

• Stay in touch to avoid unhappy surprises.

• A Forensic Psychiatrist or Psychologist may charge more than the attorney (or not). Either way, fees reflect expertise that no one else has. That is the nature of an Expert Witness.
---
ABOUT THE AUTHOR:
Beryl Vaughan aka ForensicExpertPro
Ms. Vaughan has been a consultant for 13 years to Forensic Psychiatrists, Psychologists and other Mental Health Professionals who serve as Expert Witnesses and Attorney Consultants, preceded by 20 years as a a Paralegal and Case Manager for law firms in the San Francisco Bay Area . She works with attorneys and doctors as a liaison between (a) the nature of a case and (b) the expert best qualified to opine and educate triers of fact and attorneys.
Copyright ForensicExpertPro
More information about this article at
ForensicExpertPro
Disclaimer: While every effort has been made to ensure the accuracy of this publication, it is not intended to provide legal advice as individual situations will differ and should be discussed with an expert and/or lawyer.
For specific technical or legal advice on the information provided and related topics, please contact the author.