How to Collect a Diminished Value Check from the At-Fault Parties Insurance Company!
Lawyers and Judges in Harris County courts are starting to recognize Diminished Value as claim warranted of pursuing if you are the innocent party involved in an auto accident that was not your fault. Your vehicle will lose value, but how much will it lose?
If you are the innocent driver of a vehicle involved in a car accident that was not your fault, and the damages to your vehicle were more than $1,500.00 in repairs, then you may be eligible to file a diminished value claim against the negligent driver's insurance policy.

Diminished Value is the loss of fair market value (higher resale value) due to the fact that your vehicle has been involved in an accident serious enough to put it into the shop for repairs. Once your vehicle has been repaired, Insurance law states that the accident must be placed into ISO, an insurance database that documents vehicles by VIN which a claim was made against for payment was made for repairs involved in an auto accident. This information is then purchased by various vehicle history reporting agencies such as "CarFax, AutoCheck, VINAudit", and other entities that resell this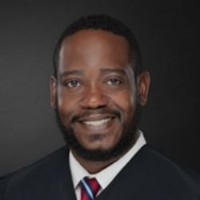 information to you for a fee - Show me the CarFax.

Once CarFax or VINAudit obtains this information, anyone who wants to run a check to see if a particular vehicle has been involved in an accident may due so by paying their fee and immediately obtaining this critical information. The implications and personal reactions of finding out that a vehicle has been involved in an accident may vary but in most cases, a potential buyer may just refuse to buy a vehicle with a recorded accident history unless the seller significantly reduces the value thousands of dollars.

Another case of Diminished Value is when a vehicle cannot be marketed or sold as a Certified Pre-Owned Vehicle, AKA "CPO". A certified pre-owned vehicle by definition means that the vehicle being listed for sale was never involved in any major accidents. A used car dealer can sell a used vehicle for a few thousand dollars higher than what is listed on the NADA if they are able to sell it with a certified pre-owned warranty.

Due to that fact that in both instances, a vehicle will lose value, you must now prove it. The best way to prove that a vehicle lost value is to sell it outright or on trade-in with an authorized dealer. The authorized dealer will inspect your vehicle for completeness of the accident repairs and then nitpick everything to death to ensure that you understand that since your vehicle has been involved in an accident, he or she will have a rough time reselling it so be prepared to take a big loss on the spot.

The other way is to hire an IACP Certified Auto Appraiser. These appraisers are men and women who have successfully passed the 40-hour certification program provided by the Bureau of Certified Auto Appraisers. For a fee, they will be able to know how serious your accident was based on the vehicles final repair bill. Usually on the second to last page of your repair bill you will see a breakdown of estimate totals to repair the vehicle. Parts, Body Labor, Frame Damage, Structural Damage, Electrical Damage, Paint, and Mechanical Damage. Each category carries its own weight. Frame and Structural Damage is ALWAYS the worst damage a vehicle can sustain. The IACP Certified Auto Appraiser will be able to evaluate your diminished value based on this information. Due to the fact that CarFax and other Vehicle Accident Reporting entities will never get a copy of your final repair bill and post it on their website along with the damage history report, your IACP Certified Auto Appraiser beneficial to supporting and proving up your Diminished Value.

In Texas you have you have up to 2 years to file a diminished value claim from the date of loss. You may have had an accident that is nearing this 2-year statute of limitation and need assistance filing the claim. Should you need to file a Diminished Value Claim in your state, contact an IACP Certified Auto Appraiser to find an IACP Certified Auto Appraiser near you.

I hope that this was informative, beneficial, and monetarily fruitful. Enjoy!
---
ABOUT THE AUTHOR:
Roy Theophilus Bent, Jr - Auto Appraiser / Expert Witness
Mr. Bent is the seated President of the Bureau of Certified Auto Appraisers, a National Professional Appraisal Credentialing Organization that has trained, tested, and certified over 2,400 students under his leadership in the practices of IACP Certified Auto Appraisals and Expert Witness Litigation assistance. He is a contributing author in several peer reviewed journals in auto accident expert witness related theories, case studies, and reports which are used exclusively by other expert witnesses in the field. Mr. Bent holds numerous licenses and credentials as an IACP Certified Auto Appraiser, ASE Certified Mechanic, I-Car Collision Specialist, Insurance Adjuster, Umpire, Mediator, Arbitrator, Classic Car Judge and Vintage Car Historian.
Copyright Houston Auto Appraisers
Disclaimer: While every effort has been made to ensure the accuracy of this publication, it is not intended to provide legal advice as individual situations will differ and should be discussed with an expert and/or lawyer.
For specific technical or legal advice on the information provided and related topics, please contact the author.