Important Industry Standards in Financial Litigation Involving Renegotiating or Modifying a Credit Agreement
Renowned Nationwide Banking and Financial Expert Witness Don Coker explains some of the important nuances of credit agreement renegotiation and modification that can become important issues in financial litigation over the status of lender claims on first-lien collateral.
COVID-19's wrath has at least temporarily crippled many businesses in the US and resulted in borrowers experiencing problems making their scheduled debt service payments. A step toward the resolution of these debt service problems sometimes is a renegotiation, modification, or amendment of the terms of the existing debt.

What this article deals with are the nationwide industry standard practices that I have observed during my long financial services career, and I will leave it to the lawyers involved in these cases to opine on breaches of contract, good faith, fair dealing, contracts of adhesion, and other legal matters.

Some of the restructuring techniques that I have observed in some recent restructurings go well beyond what has been considered acceptable in the past and result in a first-lien holder effectively involuntarily losing its first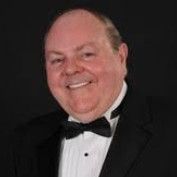 lien position. These techniques are sometimes referred to as "up-tiering" and "priming" a first-lien holder, or simply "covenant stripping".

Here are some nationwide industry standard policies, practices, principles and procedures that I have observed in troubled loan modifications:

A lender that is an original first-lien holder should not have its collateral stripped away and awarded to another lien holder. This practice would totally circumvent the original credit underwriting decision performed by the first-lien holder and alter the original business bargain entered into by the first-lien holder to provide financing to the borrower.

Any lender that provides financing secured by a first-lien on certain collateral is entitled to retain its first-lien on that collateral until the principal of the loan is repaid in full.

Anytime that a first-lienholder lender gives up its first-lien on collateral that it holds, it must be clearly documented that the first-lienholder is doing so. It is customary for a first-lienholder to receive compensation for giving up its collateral.

By the same reasoning, a lender that is a first-lien holder should not experience any superior priority claims on the original collateral that would have the effect of diminishing the original first-lien holder's collateral position.

In a situation where there are multiple entities that jointly hold a first-lien position in collateral, such as in a multi-party credit agreement, any proposed restructuring should include input from all first-lien holders and provide them with the opportunity to participate in the discussion, structuring, and approval of the proposed restructuring.

-----------
© 2020 by Don Coker.
---
ABOUT THE AUTHOR:
Don Coker
Dan Coker is a Banking, Financial, Securities, Mortgage, Real Estate, Funds Transfer, International Expert Witness serving clients worldwide from his Atlanta metro area office.
696 cases, 176 testimonies, plaintiffs & defendants. All areas of banking, finance, real estate, business & IP valuation, damages, embezzlement. Listed in expert databases recommended by DRI, AAJ members.
Clients: Individuals, 77 of top 400 law firms, 115 banks, 65 insurance cos., government clients incl. IRS, FDIC. Clients in 39 countries, work in 66 countries.
Previous officer at Citicorp, other banks and 2 years as a high-level governmental bank regulator.
BA, postgrad, executive ed.- Alabama, Houston, SMU, Spring Hill, Harvard Business School.
1 book, 100 articles. Quoted often in media.
Copyright Don Coker
Disclaimer: While every effort has been made to ensure the accuracy of this publication, it is not intended to provide legal advice as individual situations will differ and should be discussed with an expert and/or lawyer.
For specific technical or legal advice on the information provided and related topics, please contact the author.