Independent Medical Examination What You Need to Know About a "Psych" IME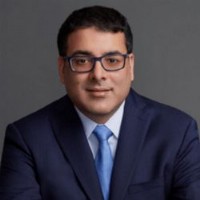 An IME usually includes a face-to-face or video examination. Both are discussed here.

This article is to help understand the psychiatric IME.

A medico-legal IME is very different from a clinical exam. The clinical exam is performed to treat a patient and establishes doctor-patient confidentiality.

In a lawsuit, however, the IME is used to evaluate an examinee, usually a plaintiff or defendant, and provide a medico-legal opinion. There is no doctor-patient relationship and confidentiality is limited.
What is an IME?

IME stands for Independent Medical Examination or Independent Medical Evaluation. An IME is a medical exam conducted by a third-party, unbiased physician including a Forensic Psychiatrist.

In some cases, an IME is performed by a Psychologist, though they are not a Medical examiner.

An IME is generally a face-to-face examination. However, a video IME may be necessary instead. Both are discussed here.

A medico-legal IME is very different from a clinical exam.

One is performed to treat a patient and establishes doctor-patient confidentiality. The other is to contribute information to a forensic psychiatrist's assessment and ultimate findings.

In a lawsuit, the IME is used to evaluate an examinee, usually a plaintiff or defendant.

Law and Motion

People are generally cooperative, but not always. A forensic psychiatrist may feel an IME is indicated, yet it may not take place. For example, an Examinee is reluctant or even refuses the psych IME. In such cases, a Motion to Compel an IME is sometimes necessary. The court could restrict the IME by limiting how much time the doctor is permitted to take, or the scope of discussion.

Processes like a Motion or Judicial decisions are specific to a legal matter, unrelated to the clinical exam where treatment is the focus.

Confidentiality in an IME

There is no doctor-patient relationship in an exam for a legal matter. Confidentiality is limited. In fact, anything said in the examination may be relevant when the doctor testifies as an expert witness.

The Function of a Medicolegal IME

An IME is conducted to determine medical information and render a medical opinion by a doctor. Elements include diagnosis, prognosis, and treatment questions. Damages are usually considered. A Psychiatrist is trained to assess malingering (i.e. lying for secondary gain.)

The IME may be requested by an employer who needs to know if an employee is Fit for Duty–able medically and mentally to perform the essential functions of their job.

An attorney may request an IME where litigation involves a medical condition. Did a medical condition contribute to a disputed issue? Is it the result? What are damages if a mental, emotional or physical injury is found to be caused by the event in question? Medicolegal IMEs are not limited to these scenarios, of course.

An IME may be requested by an insurance company, though the expert witness is retained by counsel for the insured or insurer.

Government agencies or other entities may request an IME for a range of reasons.

The Defense Department assessing combat-related injuries or VA claims for treatment may require an IME.

The IME is objective, and not for purposes of medical treatment.

Can an attorney choose the examiner?

In many cases, both parties will retain their own examiner. In some cases, both sides will agree to use one examiner. Such an examination is known as NME (Neutral Medical Exam) or AME (Agreed Medical Exam).

Why can't the treating physician perform the IME?

A treating physician abides by the Hippocratic oath. The oath states Primum non nocere which is Latin for "First do no harm." Thus, the treating physician is inherently biased, regardless of whether the person being examined is plaintiff or defense.

What is the difference between an IME and a clinical exam?
The purpose of a clinical exam is to evaluate and treat a patient. Thus, there is a doctor-patient relationship. Confidentiality is required.

The purpose of an IME is to evaluate an examinee and provide a medicolegal opinion. There is no doctor-patient relationship and confidentiality is limited.

Generally, an IME entails a far more detailed evaluation and report than a clinical exam.

A good IME requires objective data. In a clinical setting, a patient's description of their symptoms (sometimes called a self-report) may be sufficient to initiate a course of treatment. In a medico-legal setting, however, additional data is often required to render an opinion with reasonable medical certainty.

What is the procedure for an IME?

I will consult with the retaining party and determine what is being asked. It could vary between one question such as a diagnosis or dozens of detailed questions.

I will carefully review the records and identify any records that were omitted. I will also review other IMEs and psychological reports, if available.

A detailed psychiatric interview with the examinee or examinees will be conducted. Topics would include psychosocial history, family history, medical history, psychiatric history and psychiatric review of systems (comprehensive exam of mood, psychotic, anxiety, trauma-related and other symptoms utilizing the DSM-5) and a Mental Status Exam.

If necessary, I will identify and interview collateral informants.

After thoroughly reviewing the data, I will formulate a provisional opinion. Often, I will discuss the findings with the retaining party. If requested, I will proceed with the report.

The report will include all the elements in the interview usually with a summary of the records and collateral interviews. I will discuss the DSM 5 basis for the diagnoses. I will also discuss why the examinee did not meet criteria for other relevant diagnoses.

Usually the attorney would like to know more than the diagnosis. I will then explain my opinion and answer any specific questions. Usually, the nexus between the opinion and the psychiatric aspects will be detailed.

As much as I enjoy testifying or being deposed, generally many attorneys would like to quickly resolve a case for their clients. I have found a well-written report will often eliminate the need for a lengthy trial.

Why should you retain a Board-Certified Forensic Psychiatrist to conduct an IME?

A forensic psychiatrist has additional training and experience in conducting medicolegal evaluations.* Board-Certification in Forensic Psychiatry requires completion of a year of Fellowship and passing a rigorous examination about medicolegal questions.

A Board-Certified Forensic Psychiatrist is likely a Board-Certified general psychiatrist with clinical experience and practice. It would be advisable to retain an Independent Medical Examiner who is actively involved in a clinical practice. For example, the psychiatrist may have a private patient practice, work in a hospital or other clinical setting and/or volunteer as a treater.

A clinical practice will ensure the examiner has a better understanding of matters like medical Standard of Care, Maximal Medical Improvement and other nuances.

On occasion, a Board-Certified Forensic Psychiatrist will have other Board-Certifications such as Brain Injury Medicine or Sleep Medicine.

Board-Certification and an active clinical practice form the basis to overcome any challenges during a voire-dire that the disclosed Expert is not adequately qualified to render Expert testimony.

What is a QME and PQME?

These terms are used primarily in Worker's Compensation cases. QME stands for "Qualified Medical Examiner." Many states have panels of QMEs from which Worker's Compensation claimants can choose. PQME is Panel Qualified Medical Examiner. Certain state Workmen's Compensation programs utilize such examiners with state-by-state requirements, which may include a special examination and credentialing process. Psychiatrists and Psychologists may be QMEs but they are not equally appropriate for every case.

What is a DME?

A DME is Defense Medical Exam. It is a court-ordered exam of the plaintiff by the defense expert.
---
ABOUT THE AUTHOR:
Sanjay Adhia, M.D.
Sanjay Adhia, M.D. is Board-Certified by the American Board of Psychiatry and Neurology in Forensic Psychiatry, Psychiatry, and Brain Injury Medicine.
Copyright Sanjay Adhia, MD
Disclaimer: While every effort has been made to ensure the accuracy of this publication, it is not intended to provide legal advice as individual situations will differ and should be discussed with an expert and/or lawyer.
For specific technical or legal advice on the information provided and related topics, please contact the author.