India Higher Education Trends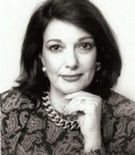 According to an article in "The Economist," India's growth rate could overtake China's rate by 2013 due to China's aging population and the one child policy. There are over 600 million Indians under the age of 25 but less than 12% have access to higher education. Indian demand for higher education far exceeds supply.
India has the third largest higher education system in the world after the United States and China. By 2015, India will need to supply 9 million university places to its student population. The government has acknowledged deficiencies in their higher education system. There is an acute shortage of faculty. Salaries of college professors can be as low as $15,000 per year. Heavy teaching loads make it difficult to conduct research.

The quality of teaching and employability of graduates has resulted in many Indian students choosing to study abroad. Currently there are 104,800 Indian students studying in the United States.

India has yet to create a university infrastructure that caters to its huge pool of talented human capital while also competing at the highest level with the rest of the world.

The Foreign Educational Institutions Bill, introduced in 2010, was designed to open the educational landscape to partnerships and collaborative arrangements with foreign providers. The bill was supposed to remove a number of prior requirements for educational partnerships and allow international providers to gain access to Indian students. Two years later barriers still exist making it difficult for international providers to gain entrance into the Indian higher education student market. However, last year a joint initiative between President Barack Obama and Indian Prime Minister Manmohan Singh provides $10 million for increased university partnerships.

In 2011 Georgetown University hosted a U.S.-India Higher Education Summit. Secretary of State Hillary Clinton delivered the opening remarks. The summit brought together 300 presidents, chancellors and other educational leaders from across the United States.

A weakened Indian economy and the inability of students to secure student loans to study abroad will affect some Indian students from enrolling in colleges and universities around the world.

Indian students, like college and university students worldwide, are insecure about future job prospects. Technology jobs, in particular, are weaker in India than they once were.
---
AUTHOR:
MJ Dennis Consulting
Copyright MJ Dennis Consulting
Disclaimer: While every effort has been made to ensure the accuracy of this publication, it is not intended to provide legal advice as individual situations will differ and should be discussed with an expert and/or lawyer.
For specific technical or legal advice on the information provided and related topics, please contact the author.