Industry Standards for Financial Institution Loan Loss Reserve Issues and Accounting Firm Litigation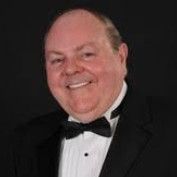 A look at some of the important nuances of loan loss reserves and bank accounting practices that often are important in litigation involving accounting firms.
In my expert witness consulting practice, I have been consulted multiple times to provide an opinion whether an accounting firm has followed nationwide financial institution industry standard policies, practices, principles and procedures in regard to loan loss reserves while conducting its annual audit of a financial institution.

In deposition testimony by a financial institution director, he stated that the outside accountants establish the loan loss reserve amount for the financial institution. This is incorrect. Loss reserves are established by the management of the company, and this has been my personal professional experience as a long-time lending industry professional and as a governmental financial institution regulator nationwide ever since I have worked in the financial services field.

In my forty plus years in the financial services business, it has always been my experience that loan loss reserves are established by the institution's management and not by the institution's outside accounting firm. I personally participated in this process for the twenty plus years that I worked directly in financial institutions including banks, credit companies, savings and loans, mortgage banking companies, and a credit union. Likewise, for the two plus years that I served as a governmental banking regulator, it was my experience that a financial institution's management always established loan loss reserves; and they were never established by an outside accounting firm. As is clearly evident from the examination of any financial institution's current financial statements, it is still the procedure today that a lender's management establishes the institution's loan loss reserves on a periodic basis.

It has always been my experience that loan loss reserve levels are established at least quarterly, and sometimes more often, by the institution's management. Typically, an accounting firm is engaged to come in once a year to produce an audit of the financial institution's books, and is not engaged to examine the loan portfolio, so it would not be possible for the accounting firm to make quarterly (or more frequent) adjustments to loan loss reserve levels.

This issue has been addressed by the banking regulators, as clearly demonstrated in the following June 16, 1999 comments by then-FDIC Chairman Donna Tanoue clearly indicate that (1) a financial institution's management is responsible for establishing loan loss allowances or reserves, and (2) the process of establishing and adjusting loan loss reserves is an ongoing process throughout the year:

"Probably the most important adjustment in reflecting the carrying value of the loan portfolio, and the focus of the hearing today, is loan loss reserves. Loan loss reserves are created as a result of losses incurred from one of the principal risk areas in banking -- credit risk arising from lending activities."

"To determine an appropriate allowance, financial institutions must periodically evaluate the loans held in their portfolios to determine the likelihood of collection. In cases where it is probable that a loan or group of loans will be not fully collected and the impairment is reasonably estimable, institutions are required to establish a reserve and recognize a loss against current earnings."

"In 1986, the SEC issued Financial Reporting Release 28 that public companies must follow when they account for loan losses. This guidance emphasized that the management judgment that is involved in determining the appropriate amount for an allowance must be exercised in a disciplined manner, reflect a detailed analysis of the loan portfolio, and be adequately documented."

"The interagency statement also discusses the examiner's responsibility for assessing the adequacy of an institution's allowance. For example, we expect our examiners to evaluate the quality of the institution's loan review system and its ability to identify loan problems, the process management follows to estimate the amount needed in the loan loss allowance, the assumptions and other significant factors considered in this process, and the adequacy of the documentation that supports management's calculation of the allowance. Reviews of the loan loss allowances of banks and thrifts have generally shown that institutions' processes for establishing allowances are acceptable.satisfactory." (sic) [Emphasis added.]

In addition, the FDIC's "5000 - Statements of Policy" titled "Interagency Policy Statement on the Allowance for Loan and Lease Losses" contains the following reference as to whom is responsible for establishing loan loss reserves:

"As of the end of each quarter, or more frequently if warranted, each institution must analyze the collectibility of its loans and leases held for investment4 (hereafter referred to as "loans") and maintain an ALLL at a level that is appropriate and determined in accordance with GAAP."
"Responsibilities of the Board of Directors and Management"
"Appropriate ALLL Level "
"Each institution's management is responsible for maintaining the ALLL [Allowance for Loan and Lease Losses] at an appropriate level and for documenting its analysis according to the standards set forth in the 2001 Policy Statement or the NCUA's [National Credit Union Association's] 2002 IRPS [Interpretative Ruling and Policy Statement 02—3, Allowance for Loan and Lease Losses Methodologies and Documentation for Federally Insured Credit Unions in May 2002], as applicable. Thus, management should evaluate the ALLL reported on the balance sheet as of the end of each quarter (and for credit unions, prior to paying dividends), or more frequently if warranted, and charge or credit the PLLL [Provision for Loan and Lease Losses] to bring the ALLL to an appropriate level as of each evaluation date." [Emphasis added.]

This sample of the language contained in a randomly chosen typical finance company, Regional Management Corp., SEC filing is representative of what finance companies do to establish loan loss reserves:

REGIONAL MANAGEMENT CORP. (RM)

Form Type: S-1

Filing Date: 5/16/2011 CIK: 0001519401

Address: 509 West Butler Road
City, State, Zip: Greenville, South Carolina 29607
Telephone: 864-422-8011
Fiscal Year: 12/31

"Loan losses: Provisions for loan losses are charged to income as losses are estimated to have occurred and in amounts sufficient to maintain an allowance for loan losses at an adequate level to provide for losses on the finance receivables. Loan losses are charged against the allowance when management believes the uncollectibility of a loan balance is confirmed.

Subsequent recoveries, if any, are credited to the allowance. Loan loss experience, average loan life, and contractual delinquency of finance receivables by loan type, the value of underlying collateral, and management's judgment are factors used in assessing the overall adequacy of the allowance and the resulting provision for loan losses. While management uses the best information available to make its evaluation, future adjustments to the allowance may be necessary if there are significant changes in economic conditions or portfolio performance. This evaluation is inherently subjective as it requires estimates that are susceptible to significant revisions as more information becomes available.

The allowance consists of allocated and general components. The allocated component relates to loans that are considered impaired. The Company fully reserves for all loans at the date that the loan is contractually delinquent 180 days. …" [Emphasis added.]

This excerpt from an SEC S-1 Form for a finance company clearly indicates that (1) management is responsible for establishing loan loss reserves, and (2) the establishment of loan loss reserves is an ongoing process throughout the year rather than a one-time year end event.

It is my professional opinion that a Board of Directors that fails to establish a business system whereby the board would have and exercise effective oversight of the work of the financial institution's management so that loan loss reserves would be reviewed periodically and adjusted as necessary would fail to carry out its duties as a board.

Typically, a Board of Directors has at its disposal the normal capabilities that a board would need in order to properly oversee its business and the establishment and periodic adjustment of loan loss reserves. These capabilities include the ability to generate computer reports such as a delinquency report that presents the current status of each loan, questioning their management and employees, and actually looking at loan files when necessary.

It is incomprehensible how out of touch some financial institution directors can be. In one case for which I was engaged on the side of the accounting firm, a member of the board of directors stated in his deposition that he thought that the outside accounting firm did the financial institution's internal accounting; but clearly that was an impossibility since that would involve day-to-day accounting activities, and the director knew full well that no one from the accounting firm was on-site at the financial institution on an ongoing basis but rather an accounting firm person was only present at the financial institution for part of a day every month or so and also to complete the annual audit, which typically would be at around, at, or shortly after the end of the financial institution's fiscal year.

The same financial institution director also stated in his deposition that the accounting firm should have alerted the financial institution that the loan portfolio delinquency was too high, yet the Board of Directors had access to the loan files anytime, and were given portfolio performance data in the form of delinquency reports that were given to them each month, but failed to utilize them. A former Chief Executive Officer and manager of the financial institution stated in his deposition that delinquency reports were not discussed at meetings of the Board of Directors.

The fact that the accounting firm had some involvement in the preparation of the financial institution's monthly balance sheet and income statement does not indicate that the accounting firm reviewed and quality- assessed the financial institution's loans on a monthly basis. That is a function that should be performed by the financial institution.

The financial institution should have been aware that their auditor was not tasked with monitoring delinquent loans and loan quality, and one director Perry stated in his deposition that he was aware that the accounting firm did not review the status of delinquent loans, and further stated in his deposition that delinquencies were not mentioned in the monthly financial statements reviewed by the directors. They should have been.

An officer of the financial institution stated in his deposition that reports with delinquency information were not given to the accounting firm to use for the audit. This is in line with what I have always seen in the financial institution industry where the preparation of monthly financial statements is an internal accounting function separate from the annual audit.

One senior director stated in his deposition that the employees working with the loans had the ability and capability to see any delinquencies, and that the directors had the right to request and see any delinquency information that wanted to see.
However, he had no answer as to why the directors failed to do this.

A financial institution employee stated in her deposition that delinquency reports always were available from the financial institution's computer system. This is in keeping with nationwide lending industry standards. However, despite the availability of delinquency reports, they were not monitored and used by the financial institution in any meaningful way.

A financial institution employee that work directly with the loan portfolio and was familiar with the delinquent loans on a firsthand basis stated in her deposition that no one ever asked her about delinquencies, and she never discussed them with any directors at any time.

One long-time financial institution director admitted that he did not need an accounting firm to tell him about the financial institution's levels of delinquency. Of course, this is in line with nationwide lending industry standards that a lender is responsible for monitoring its own delinquencies.

In summary, note that it is always the responsibility of the financial institution to establish and periodically adjust its loan loss reserves, and not the responsibility of the outside accounting firm.

© 2015 by Don Coker. Serving clients worldwide from his Atlanta metro area office. Tel.: (770) 852-2286.
---
ABOUT THE AUTHOR:
Banking and Lending Expert Witness Don Coker
Expert witness and consulting services. 600 cases for plaintiffs & defendants nationwide, 146 testimonies, 12 courthouse settlements, all areas of banking and finance. Listed in the databases of recommended expert witnesses of both DRI and AAJ.
Clients have included numerous individuals, 100+ banks, and governmental clients such as the IRS, FDIC.
Employment experience includes Citicorp, Ford Credit, and entities that are now JPMorgan Chase Bank, BofA, Regions Financial, and a two-year term as a high-level governmental banking regulator.
B.A. degree from the Univ. of Alabama. Completed postgraduate and executive education work at Alabama, the Univ. of Houston, SMU, Spring Hill College, and the Harvard Business School.
Called on by clients in 36 countries for work involving 64 countries.
Widely published, often called on by the media.
Don Coker serves clients worldwide from his Atlanta metro area office. Tel.: (770) 852-2286.
Copyright Don Coker
Disclaimer: While every effort has been made to ensure the accuracy of this publication, it is not intended to provide legal advice as individual situations will differ and should be discussed with an expert and/or lawyer.
For specific technical or legal advice on the information provided and related topics, please contact the author.