Industry Standards When Testifying on Banking and Mortgage Issues in Bankruptcy Court Litigation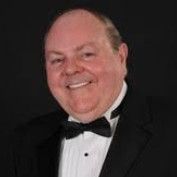 An explanation of some of the important nuances of Bankruptcy Court testimony - in contrast to testimony in state or federal court - on banking and mortgage issues.
The first time that I ever served as an expert witness was when I was first pressed into service back in the mid-1970s as an expert witness for my employer, a major big-city bank holding company. I did not even know what an expert witness was at that point, but I learned fast.

Fortunately for me, that first expert witness experience was in Bankruptcy Court; and my testimony was limited to my opinions (value and alternative uses for a bankrupt ice skating rink) and my qualifications. We managed to get the lift-stay granted, and foreclosed on our collateral, so I guess that it could be called a success.

I continued my banking and lending career; and many years later and in response to being called on numerous times for expert witness testimony in state and federal courts as well as in arbitrations, eventually made the decision to devote most of my professional efforts to expert witness work.

Today, however, perhaps an attorney can explain why the need for testimony in bankruptcy court has increased; but I have been called on more and more for expert testimony in bankruptcy courts nationwide.

From my vantage point as an expert witness, I do not see many differences in testifying in bankruptcy court when compared to state and federal courts. In addition to there being no jury, the main difference that I have noticed is that the issues in which expert opinions are needed are much more limited than in a typical court case (if there is such a thing).

It seems that my experience in bankruptcy court testimony has pretty closely tracked the changes in the overall bankruptcy court milieu. Initially, bankruptcy court testimony was for the purposes of having a bankruptcy stay lifted so that a lender could foreclose on its collateral. Years later, I was called on to testify as to whether or not payments by a bankrupt entity to another entity to which it owed money were "paid in the normal course of business." (In a nutshell: If they were paid in the ordinary course of business, then it's okay. If they were not, then the payments have to be clawed back.)

And the evolution has continued until recently when I was called on to provide opinions in, for example, a series of mass real estate sales and financing cases where an entity allegedly was perpetrating a Ponzi scheme with the assistance of a title insurance company that was performing the closings. In this gargantuan case that combined a group of 180 or so separate cases or claims, my opinions were not any different than in a regular state or federal court case.

I am not an attorney, but I have observed that since bankruptcy laws are federal, they essentially are the same nationwide, as are the industry standards involving bankruptcy issues.

Likewise, I have not observed any differences in discovery rules between bankruptcy courts and federal and state courts.

Differences in Bankruptcy Court Testimony

There are two major differences between testimony in state or federal court and testimony in bankruptcy court:

● Bankruptcy courts do not have a jury, only a judge; and since judges understand business well, it is easier to explain simple as well as complicated nuances that relate to the expert's aspect of the case.

● The lawyers in bankruptcy cases are usually bankruptcy lawyers, unless a litigation partner or a separate litigation law firm has been brought in to assist.

Conclusion

As in all expert witness engagements, hire an expert that has the experience and credibility that will enable him or her to fully explain the issues of the case. Some knowledge of bankruptcy issues and practices is helpful, as is exposure to the Bankruptcy Court litigation milieu.
---
ABOUT THE AUTHOR:
Banking and Lending Expert Witness Don Coker
Expert witness consulting. 600 cases, 146 testimonies for plaintiffs & defendants nationwide. All areas of banking, finance, mortgage banking, real estate, business & IP valuation, damages, fraud & embezzlement. Listed in the databases of experts recommended by members of both DRI & AAJ.
Clients include numerous individuals, 60 of the top 400 law firms, 100 banks, 50 insurance companies & governmental clients such as the IRS, FDIC.
Employment experience includes Citicorp, Ford Credit, and banks that are now JPMorgan Chase Bank, BofA, BBVA Compass, Regions, and a 2-year term as a high-level governmental banking regulator.
B.A. degree, Univ. of Alabama. Postgraduate & executive education work at Alabama, the Univ. of Houston, SMU, Spring Hill College, and the Harvard Business School.
Clients in 36 countries for work involving 64 countries.
Widely published: 1 book + 100 articles. Often called on by the media.
Serves clients worldwide from his Atlanta metro area office.
Copyright Don Coker
Disclaimer: While every effort has been made to ensure the accuracy of this publication, it is not intended to provide legal advice as individual situations will differ and should be discussed with an expert and/or lawyer.
For specific technical or legal advice on the information provided and related topics, please contact the author.