Investment Advice Fiduciary Redefined by U.S. Dept. of Labor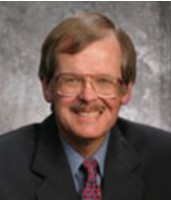 The U.S. Department of Labor ("DOL") recently announced its new approach for determining an Investment Advice Fiduciary under the Employee Retirement Income Security Act ("ERISA") and the Internal Revenue Code ("the Code"). This new approach, announced on June 29, 2020, follows a 2018 decision by the U.S. Court of Appeals for the Fifth Circuit that vacated the Department's 2016 fiduciary rule and its exemptions.
The new fiduciary rule reinstates the prior 1975 regulation and its five-part test for defining investment advice that was modified by the 2016 fiduciary rule. Currently, under ERISA section 3(21)(A)(ii), a financial institution or investment professional is an investment advice fiduciary to the extent they "render … investment advice for a fee or other compensation, direct or indirect, with respect to any moneys or other property of such plan, or has any authority to do so..."

Under the Department's five-part test, for advice to constitute "investment advice," a financial institution or investment professional who is not a fiduciary under another provision of the statute must—

1. Render advice to the plan as to the value of securities or other property, or make recommendations as to the advisability of investing in, purchasing, or selling securities or other property,

2. On a regular basis,

3. Pursuant to a mutual agreement, arrangement, or understanding with the plan, plan fiduciary or IRA owner, that

4. The advice will serve as a primary basis for investment decisions with respect to plan or IRA assets, and that

5. The advice will be individualized based on the particular needs of the plan or IRA.

Under 29 CFR § 2509.96(d), the DOL provides examples of investment-related information and materials that would not be "investment advice" under ERISA.

This new rule, however, does not affect the status of a financial institution or investment professional as an Investment Advice Fiduciary, if the financial institution or investment professional has discretionary authority over a plan covered by ERISA.

The five-part test does not need to be applied to determine the financial institution's or investment professional's status as an Investment Advice Fiduciary.

The U.S. Department of Labor also announced that it is proposing a new exemption for investment advice fiduciaries.

In a July 7, 2020 Federal Register notice, the DOL proposed exemption "would allow investment advice fiduciaries under both ERISA and the Code to receive compensation, including as a result of advice to roll over assets from a Plan to an IRA, and to engage in principal transactions, that would otherwise violate the prohibited transaction provisions of ERISA and the Code."

"The exemption would apply to registered investment advisers, broker dealers, banks, insurance companies, and their employees, agents, and representatives that are investment advice fiduciaries. The exemption would include protective conditions designed to safeguard the interests of Plans, participants and beneficiaries, and IRA owners."

Background on Fiduciary Rule Litigation

In earlier litigation, The U.S. Chamber of Commerce, the American Council of Life Insurers, and the Indexed Annuity Leadership Council filed suits challenging the "Fiduciary Rule" promulgated by the Department of Labor (DOL) in April 2016.

The Fiduciary Rule was a package of seven different rules that broadly reinterpreted the term "investment advice fiduciary" and redefined exemptions to provisions concerning fiduciaries that appear in the Employee Retirement Income Security Act of 1974.

The legal challenges filed by the three business groups, which were later consolidated into one case, alleged the following:

(a) the Rule's inconsistency with the governing statutes,

(b) DOL's overreaching to regulate services and providers beyond its authority,

(c) DOL's imposition of legally unauthorized contract terms to enforce the new regulations,

(d) First Amendment violations, and

(e) the Rule's arbitrary and capricious treatment of variable and fixed indexed annuities.

The U.S. Court of Appeals for the Fifth Circuit (No. 17-10238) found merit in these objections and as a result vacated the ruling of the district court, which had rejected the challenges.

The DOL's June 2020 guidance regarding the term "Investment Advice Fiduciary" is in response to the 2018 appellate court ruling.

In March 2018, we wrote an article titled "Court Address ERISA Fiduciary Responsibilities," which discussed two court rulings that addressed the fiduciary requirements relating to the Employee Retirement Income Security Act of 1974 ("ERISA"). The United States Department of Labor had announced that it would no longer enforce the 2016 fiduciary rule. At that point, the future of the fiduciary rule remained uncertain.
---
ABOUT THE AUTHOR:
Mark Johnson, Ph.D., J.D.
Mark Johnson, Ph.D., J.D., is an experienced pension and ERISA expert. As a former ERISA Plan Managing Director and plan fiduciary for a Fortune 500 company, Dr. Johnson has practical knowledge of plan documents as well as an in-depth understanding of ERISA obligations. He works as an expert consultant and witness on 401(k), ESOP and pension fiduciary liability; retiree medical benefit coverage; third party administrator disputes; individual benefit claims; pension benefits in bankruptcy; long term disability benefits; and cash conversion balances. He can be reached at 817-909-0778. ERISA Benefits Consulting, Inc. by Mark Johnson provides benefit consulting and advisory services and does not engage in the practice of law.
Copyright ERISA Benefits Consulting, Inc.
Disclaimer: While every effort has been made to ensure the accuracy of this publication, it is not intended to provide legal advice as individual situations will differ and should be discussed with an expert and/or lawyer.
For specific technical or legal advice on the information provided and related topics, please contact the author.