Is a Trademark Infringement Survey Really Necessary?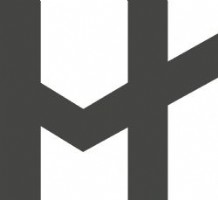 Is a Trademark Infringement Survey Really Necessary? Yes, according to the John Marshall Review of Intellectual Property Law.

"Courts have continually utilized surveys to show evidence of secondary meaning, generieness, dilution, and functionality in trademark litigation." - The John Marshall Review of Intellectual Property Law, Robert Thornberg.
Survey evidence is often used in trademark litigation to test the likelihood of confusion and trademark dilution because a survey gauges the "subjective mental associations and reactions of prospective purchasers."' Since trademark holders are often unable to provide evidence of actual confusion when proving likelihood of confusion, courts often look toward surveys as strong circumstantial evidence.

Litigants use survey evidence to convince a court that consumer confusion exists (or does not exist) between two marks. Courts hold consumer surveys in high esteem. Surveys are considered to have both widespread acceptance and vital influence in trademark infringement. In fact, courts have even faulted litigants for not conducting a survey even when the litigant suggests it was cost prohibitive.

Critical to the success of a survey is the adherence to standard methods and protocols. Case outcomes can turn on survey evidence. One of the most notable cases, "Black and Decker v. Positec," illustrates this point. On appeal, the court overturned a $54 million verdict in the Plaintiff's favor solely because the survey conducted unreliable and the expert who conducted it prejudicial.
---
ABOUT THE AUTHOR:
Harper Litigation Consulting and Research
Retained by 100+ law firms since 2005, Ms. Harper is courtroom proven. She has been engaged to provide 70+ surveys, 80+ reports, 30+ rebuttals, 45+ depositions, and serve in 20+ trials. She has provided services to both Plaintiffs (60%) and Defendants (40%) across trademark and trade dress, packaging, merchandising, defamation, licensing, breach of contract, advertising, and commercial reasonableness. She has provided services in virtually every Circuit as well as JAMS and TTAB.
Copyright Harper Litigation Consulting and Research
Disclaimer: While every effort has been made to ensure the accuracy of this publication, it is not intended to provide legal advice as individual situations will differ and should be discussed with an expert and/or lawyer.
For specific technical or legal advice on the information provided and related topics, please contact the author.