John Steinbeck's Son Breached Contract Over Talks Over "Grapes Of Wrath"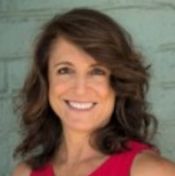 When Thomas Steinbeck, the eldest son of Nobel Prize-winning fiction author John Steinbeck, died at the age of 72 in August 2016, he left behind a bitter family dispute that occupied more than three decades of his life.
He never got to witness a decision last month determining that he and his wife, Gail Knight Steinbeck, had breached a 1983 contract by insisting that DreamWorks, Universal, Disney and others needed the couple's approval to produce new film adaptations of Grapes of Wrath, East of Eden, The Pearl and more. The Nov. 1 ruling, which hasn't been reported until now, won't impact whatever Steven Spielberg is planning to do with Grapes of Wrath, but it could be the beginning of a lifting cloud that has been hampering development of film adaptations for years.

The long-standing Steinbeck legal battle is extremely complicated but one that roughly began after John Steinbeck died in 1968. The legendary author left rights to his books to his third wife, Elaine Steinbeck. Because only certain copyrights were renewed before Steinbeck's death, Elaine only inherited absolute control over early works. Congress' 1976 amendment to copyright law gave Thom the ability to recover rights to later ones through termination notices.

In the late '70s and early '80s, the family members came to various agreements. Thom received royalties, and Elaine got copyright interests. In a 1983 deal, she also obtained the "complete power and authority to negotiate, authorize and take action with respect to the exploitation and/or termination of rights in the works of John Steinbeck."

Unfortunately, this would merely be the prelude to court battles. In 1998, Congress amended copyright law once again to allow a new termination window. Five years later, Elaine died, with her rights passing to her daughter, Waverly Scott Kaffaga, and agents at McIntosh & Otis. For the past decade, the parties have been in court over rights with a big 2008 decision at the 2nd Circuit Court of Appeals largely in Kaffaga's favor thanks to the 1983 deal.

Notwithstanding that appellate ruling, Thom and Gail Steinbeck continued to fight, filing a 2014 complaint with the California Labor Commission that asserted a sub agent to McIntosh & Otis was acting unlicensed in negotiations to sell or license Steinbeck's works for movies, theater or TV shows. They also began contacting movie studios that were in discussions with Kaffaga about adaptations.

According to Kaffaga, Universal Pictures and Imagine Entertainment tendered a financial offer in 2013 for film rights to East of Eden before Gail "put Brian Grazer on notice" that "somebody could get in trouble" for moving ahead on the project without Thom's approval. Universal abandoned its East of Eden project because of "major concerns" about the "constant threat of litigation."

As for Spielberg's potential adaptation of Grapes of Wrath, Gail allegedly emailed the executive vp business affairs at DreamWorks, saying, "You should read this attachment very carefully before you decide to make a deal with the Scott family alone. … As I stated in our last conversation, the two/thirds owners of the copyright formed by this first termination notice want to make a deal with you. The Steinbeck family goal is to give you the chain of title you need."

DreamWorks is said to have come to a "side deal" with Gail, which Kaffaga then contended "likely detracted from the amount that DreamWorks was willing to pay … for the underlying rights since film studios typically have a specific overall budget for a project."

There have been further discussions over more Steinbeck projects. According to court papers, Gail communicated with an executive at Disney about The Pearl, told James Franco's CAA agent that the actor-filmmaker could have rights to Tortilla Flat and spoke to other producers interested in such works as The Flight and The Log From the Sea of Cortez.

Much of this has been deemed by U.S. District Judge Terry Hatter Jr. in a summary judgment decision last month to be a contractual breach "because those communications either claimed ownership of copyrights in the Works, sought to exploit the Works, or both, in contravention of the 1983 Agreement."

"Those breaches caused damages," added Hatter in the order (read here in full). "The declaration of expert Kathryn Arnold sufficiently establishes a prima facie case that [Thom and Gail's] communications … to third parties 'have harmed and continue to harm the value of the entire catalogue of Steinbeck Works.'"

Hatter also ruled that by falsely asserting through the industry and the media that they have interest and control over certain Steinbeck works — The Pearl is noted as one example — Gail and Thom are liable for slandering the title of these works.

The judge holds back on declaring that both have engaged in intentional interference with East of Eden and Grapes of Wrath negotiations, finding there's no sufficient evidence just yet of an "actual disruption" in the relationship with studios or anything firmly establishing lost economic advantage but for the interference. That issue could be headed for trial.

Kaffaga also hasn't been able to get a declaratory judgment that bars any future claim by Gail with respect to ownership and exploitation of Steinbeck's works. The judge noted some pending issues before the 9th Circuit Court of Appeals and chose to be careful about going too far.

Overall, though, it's a big win for Kaffaga and a giant setback for John Steinbeck's late son and daughter-in-law. Last week, the judge was asked to substitute the Estate of Thomas Steinbeck as a party "to ensure the enforceability of any judgment."
---
ABOUT THE AUTHOR:
Eriq Gardner
Senior Editor, The Hollywood Reporter. ESQ blog. "Journalist of the Year," NAEJ Awards
Copyright Kathryn Arnold
Disclaimer: While every effort has been made to ensure the accuracy of this publication, it is not intended to provide legal advice as individual situations will differ and should be discussed with an expert and/or lawyer.
For specific technical or legal advice on the information provided and related topics, please contact the author.