Largest-Ever Patent Infringement Damages Award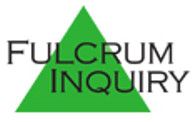 The plaintiff-friendly Eastern District of Texas, known for its "rocket docket", dished up a Texas-sized damages award involving a blockbuster drug. The filings, docket, and time incurred look more like a small-time breach of contract case than a $1.7 billion case between industry titans. This district houses 11% of all patent cases nationally, and is the largest jurisdiction for patent cases in the country.
A jury in the Eastern District of Texas found that Abbott Laboratory's best-selling drug, Humira, violated a patent on Johnson & Johnson's Remicade. The jury awarded the largest patent infringement damage award ever, at 1.67 billion. Because the jury found Abbott's infringement was willful, the Court has the discretion of awarding up to treble damages. Interesting, Centocor (the JNJ subsidiary who is the plaintiff) is not seeking injunctive relief. Abbott pledged to appeal the verdict.

Both the plaintiff's and defendant's drugs treat arthritis and multiple immune system ailments, including psoriasis, Crohn's disease, and ulcerative colitis. The drugs work by blocking a protein called tumor necrosis factor (TNF) when there is too much of it present. When the body produces too much TNF, it can cause the immune system to attack healthy tissue, leading to inflammation.

JNJ's Remicade was first approved August 1998. Abbott's Humira was approval at the end of 2002. Johnson & Johnson reported $3.7 billion in Remicade sales in 2008. Additional Remicade sales are made by JNJ's marketing partners and licensees, bringing the total amount of Remicade sales (according to a data compilation by Bloomberg) to $6.2 billion. Humira is Abbott's top-selling drug, with revenue of $4.5 billion last year. Abbott predicted sales of up to $5.4 billion in 2009.

If done properly, these damages calculations would be complicated by the existence of competitors Amgen, Wyeth, and Cimza, all of whom also make drugs that address the same bodily functions. The existence of non-infringing alternatives means that the damage analyst must reduce the lost profits calculation for sales that, absent the infringement, would have gone to the non-infringing competitor instead of to the plaintiff.

JNJ asked the jury to award $2.1 billion in royalties and lost profit. The jury's verdict allowed $1.17 billion in lost profits and $504 million in royalties. Although information regarding the rationale for the split profit/royalty verdict is not publicly available at present, presumably the lost profits portion of the verdict covers sales that JNJ would be able to make itself, while the royalty portion of the verdict pertains to sales that JNJ's marketing partners would have made.

The trial was held in the Eastern District of Texas, which includes Tyler, Texarkana, and Marshall. This district is known for its patent infringement lawsuits, with more of these cases filed there last year than in any district in the U.S. According to the Administrative Office of the U.S. Courts, there were 322 patent suits filed in the Eastern District in the year ended September 30, 2008, or 11 percent of all new patent suits in the U.S. Tiny Marshall (where this trial was held) is 150 miles east of Dallas, and just minutes from the Louisiana border. Marshall has 25,000 residents, is the self-proclaimed Pottery Capital of the World, and is home to the annual Fire Ant Festival.

Plaintiffs have been successful in this district. According to data compiled by LegalMetric, plaintiffs win 78 percent of the time in the Eastern District of Texas, compared with an average of 59 percent nationwide. Plaintiffs also like the speedy (read inexpensive) justice obtained. For example, in notable contrast to other large patent cases filed elsewhere in the U.S., and despite the Texas-sized damages claimed and awarded, here are some relevant statistics for the JNJ/Abbott case:

1. The case was initially filed a little more than two years before its jury verdict.
2. J&J's amended complaint in the case was just eight pages. Abbott's reply was 12 pages.
3. The entire docket contains just 261 documents, including the jury notes and verdict.
4. The trial lasted a single week.
5. The jury deliberated for five hours.

The case is Centocor, Inc. et al v. Abbott Laboratories, 07cv00139, E.D. Texas (Marshall).

The previous record patent verdict was a 2007 decision in which a jury asked Microsoft to pay $1.52 billion over a patent owned by Alcatel-Lucent. The judge threw out that verdict, and an appeals court upheld that decision.
---
ABOUT THE AUTHOR:
David Nolte, Fulcrum Inquiry
Mr. Nolte has 30 years experience in financial and economic consulting. He has served as an expert witness in over 100 trials. He has also regularly served as an arbitrator. Mr. Nolte has achieved the following credentials: CPA, MBA, CMA and ASA.
Fulcrum Inquiry performs damages analyses in patent infringement and other intellectual property disputes.
Copyright Fulcrum Inquiry
More information about this article at
Fulcrum Inquiry
Disclaimer: While every effort has been made to ensure the accuracy of this publication, it is not intended to provide legal advice as individual situations will differ and should be discussed with an expert and/or lawyer.
For specific technical or legal advice on the information provided and related topics, please contact the author.