Law Change in California Affects How You Buy and Sell a Horse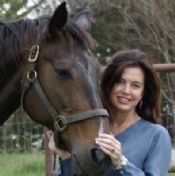 Open-ended horse deals are quickly coming to an end. Florida has a statute (Section 535.16 of the Florida Statutes) and the California Legislature recently amended a similar one that now requires written documentation for horse sales. This change affects buyers and sellers whether as a private individual or as a business.
California Business and Professions Code § 19525 was modified and now requires the following:

• All horse sale transactions must be accompanied by a written bill of sale signed by both the buyer and seller or their agents.
• If an agent is acting on behalf of both the buyer and seller this "dual agency" must be disclosed in writing.
• Any commission paid to an agent in an amount over $500 must be disclosed in the written bill of sale.
So you may ask yourself what can happen if a sales transaction occurs and the new statue is not followed? If someone files suit, a person injured by a violation of the statute will be able to recover treble damages from the other party. Treble damages are damages three times the amount of the actual damage. Now that is pretty significant. A lawsuit that did not seem worth pursuing may now be worth filing because of the higher potential of damages awarded.

A very common scenario for an equine transaction is the buyer and the seller have agents representing their interests. Both parties understand that commissions will be paid on the sale of the horse. The money is transferred through one of the agents, with the commissions being paid and the seller receiving his or her money. The transaction is either completed with no written documentation, or with a very simple bill of sale that does not specify the commissions that were paid and sometimes even the price of the horse to the buyer or the numeration going to the seller. Often, neither buyer nor seller know the real dollars involved to one another and the agents. With this newly amended statute, an agent could be sued for not putting everything in writing even though there was an oral understanding of what was to be paid to each party. Not only that, but an agent could be liable for triple the amount of actual damages and the seller or buyer could be liable for what their agent put into the contract and signed as their representative.

You can comply with the law by using a properly written bill of sale for all transactions and to specify to whom commissions are being paid and the price of the horse. Since the statute was recently amended, it still needs to be interpreted by the courts. You should either hire an attorney to prepare your sales agreement, or at a minimum, hire an attorney to review your Sales Agreement before you sign one. The minimal cost is well worth it. Simply because there is a written bill of sale disclosing the price of the sale of the horse and commissions, the buyer or seller of a horse could still be involved in a lawsuit. The focus of the amended statute is on written disclosure of sales commissions and dual agency and does not address areas such as misrepresentation.

We understand that many of our clients feel this was an unnecessary change, however the fact remains that this is now the law. Times change, businesses change, and like in every other industry those involved must keep up with the changes or be at risk for more serious consequences.

Many individuals may not like the change in the law, but in reality, it is just good common business practice. Hopefully other states will follow suit.
---
ABOUT THE AUTHOR:
ASEA Senior Certified Equine Appraiser Bridget Brandon owns ValueMyHorse, an Equine Valuation, Consulting and Expert Witness Services company specializing in Sporthorses and Performance Horses.
Bridget has 30 years in showing and breeding Warmbloods n hunter/jumper, dressage and eventing and has held numerous German Oldenburg Verband inspections at her farm. She was a former board member of the North Texas Hunter/Jumper Club and has judged numerous local horse shows. Bridget also sits on the advisory board for Tom McCutcheon Reining Horses, 2010 WEG Gold Medal Winner in reining and USEF Horseman of the Year. Bridget holds her Property and Casualty Insurance license and sells equine and farm and ranch insurance. Bridget is a graduate of Southern Methodist University and has worked for both Bank of America and Verizon in marketing and strategy for new product development.
Copyright The Equine Expert LLC
Disclaimer: While every effort has been made to ensure the accuracy of this publication, it is not intended to provide legal advice as individual situations will differ and should be discussed with an expert and/or lawyer.
For specific technical or legal advice on the information provided and related topics, please contact the author.