Leverage Your Expert Witness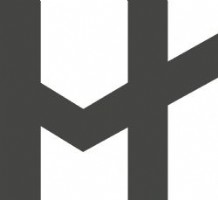 Experts can help throughout your entire case. Your expert witness can help in many ways, provided they have the right expertise and experience. Experts may be counted on by attorneys throughout the case process: Trial Strategy, Discovery, Depositions, Pre-Trial Preparation, and Trial.
Trial Strategy

During the trial strategy phase, your expert may review the case's Pleading, Complaint, and Answer to provide the attorney an initial point of view regarding pros and cons of various legal strategies based on her expertise and experience. She may point out the various ways she can work to provide opinions in the case. Is a survey necessary? If so, what type? Would other types of research be important? What areas of her expertise could be leveraged? Is a report required?

Discovery

Discovery is a critical phase and ensuring that the attorney receives all of the information, documents, and answers necessary can make or break a case. An expert witness can be very helpful in providing what she needs to provide an opinion. For instance, the expert may:

- Draft requests for 36(b)(6) witnesses based on needs for area-specific inputs for further analysis in forming an opinion. She can help clearly describe the roles, responsibilities, and knowledge required in the opposition side's witness;

- Draft deposition outlines for various opposing side's fact and expert witnesses. She will know the nuances within areas specific to her expertise and the analysis she is completing;

- Attend opposing-side depositions alongside the attorney to provide insight and feedback throughout the day;
Outline Interrogatories to request necessary documents and information;

- Review depositions and provide insights, questions, and challenges for attorney review; and/or,

- Conduct primary and secondary research to more fully analyze the case and provide an opinion or simply feedback to the attorney.

Mediation / Arbitration

In some cases, an expert can be helpful, prior to the mediation or settlement meeting, in articulating terms and conditions as well as assessing the strengths and weaknesses of each side's case relative to her area of expertise. Some experts are also trained Mediators.

Pre-Trial Preparation

During the Discovery Phase, counsel may receive opposition expert reports. An expert can help to assess the reliability and validity of the opposition's expert and report. If the expert and/or report is flawed, she can help by providing a Rebuttal in which all flaws are thoroughly discussed. This may lead to the expert and the report being tossed out entirely by the court, or being diminished in its importance, or weight, to the case's judgement.

Trial

Clearly, the expert witness will be available for trial to provide testimony. Based on her expertise and experience, however, the attorney may benefit from having her sit in for jury selection. She may also be helpful in assessing the opposition's case, specific to her area of expertise. And, watching and reporting on opposition and jury behavior may also be helpful as the trial unfolds.

Overall, an expert witness can be a valuable asset for any legal team.
---
ABOUT THE AUTHOR:
Harper Litigation Consulting and Research
Founded in 2005, Harper Litigation Consulting and Research has been trusted by hundreds of law firms. Ms. Rhonda Harper is a courtroom proven expert witness, having testified in virtually every circuit, along with AAA, JAMS, TTAB, and the PTO. As a former Fortune 100 chief marketing officer and an adjunct marketing professor, she has provided testimony in cases involving intellectual property infringement, misleading advertising, licensing, breach of contract and performance, unfair competition, consumer privacy, personal injury, and more. Ms. Harper has conducted or rebutted more than 200 intellectual property surveys.
Copyright Harper Litigation Consulting and Research
Disclaimer: While every effort has been made to ensure the accuracy of this publication, it is not intended to provide legal advice as individual situations will differ and should be discussed with an expert and/or lawyer.
For specific technical or legal advice on the information provided and related topics, please contact the author.