Litigation Settlement Errors are Remarkably Common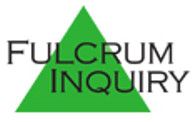 A recent statistical analysis demonstrates that litigants should be settling more. A shockingly large percentage of litigants are getting trial results that are substantially worse than the offers they rejected. We summarize the study, when the errors are most common, and how to avoid this situation with better analysis.
A recent study published in the Journal of Empirical Legal Studies finds that fully 61% of plaintiffs who reject a settlement offer and proceed to trial obtain less money than if they had settled. Defendants made the wrong decision in 24% of the cases. This is substantially different than a 50%/50% error rate that would occur if the mistakes were random.

Although defendants made settlement errors less frequently, defendant mistakes were much larger. When defendants should have settled but did not, the amount of the error (i.e., the additional amount paid over their best settlement offer) averaged $1,140,000. The plaintiffs' average settlement error was $43,100.

Importantly, these results ignore costs of legal representation and other trial costs. Data regarding these costs are generally not available, and so could not be included in the analysis. In those cases where a contractual or statutory basis did not exist for recovering attorneys' fees and costs in the award, the amount of these legal and other costs increases the decision error on a dollar-for-dollar basis.

This was not the first study that showed dramatic errors in settlement decisions by litigating parties. The authors of the most recent study reviewed prior research on this topic, noting that three previous independent studies provided similar results.

The study's authors are Randall Kiser of DecisionSet in Palo Alto, Martin Asher, an Adjunct Professor of finance at Wharton, and Blakeley McShane, a Wharton statistician.

The study covered numerous cases over a long period.

The findings were based on a sample of over 2,000 California civil cases that went to trial between November 2002 and December 2005. This study secondarily considered a 40-year period of settlement decisions from 1964 to 2004 for a less thorough analysis.

The primary data came from Verdict Search California, former known as California Jury Verdicts Weekly. Cases needed to meet the following five requirements:

1. A jury verdict, judge decision, or arbitrator's award was entered for a specific dollar amount.
2. The plaintiff and defendant each submitted a settlement offer for a specific amount.
3. There was no disagreement among the parties regarding the settlement offers and the litigated result.
4. The parties were represented by legal counsel.

About 4,600 cases were reported in Verdict Search California during the primary analysis period. Of the cases excluded from the study, about half were settled without a trial, and the approximate other half did not have settlement amounts that were a numerical result, or were disputed.

The study involved over 5,100 attorneys, which the study estimates are approximately 20 percent of all litigation attorneys in California.

When are settlement decision errors the largest?

The study analyzed a large number of variables that might explain the findings, including the following:

A. "Context" variables that describe the dispute:

1. Case type, classified as contract, employment, fraud, non-fraud intentional tort, medical malpractice, personal injury, premises liability, eminent domain, product liability, nonpersonal injury negligence, and other
2. Nature and amount of damages requested
3. Whether a Section 998 offer of compromise (similar to a Rule 68 offer under the federal Rules of Civil Procedure) was made, and by which side
4. Whether insurance existed
5. Whether mediation was conducted

B. "Actor" variables that describe the parties and their lawyers:

1. The party type, classified as male individual, female individual, female/male individuals, corporation, unincorporated business, insurer, public entity, trust, or other
2. Attorney experience
3. Attorney gender
4. Attorney rank of law school from which he graduated
5. Attorney firm size

None of the "actor" variables had any statistical significance in predicting settlement decision errors. Of the "context" variables, the following were most important:

1. Serving a Section 998 offer corresponded with fewer and less costly errors by the serving party. The party who failed to accept the offer had more frequent and larger errors.

2. High plaintiff errors occurred in case types where contingency fee arrangements were more frequent (i.e., personal injury and medical malpractice cases).

3. High defendant errors occurred in case where insurance coverage was not available, indicating that insurance carriers are able to employ their experience in assessing case exposures.

4. Defendants were less capable of making good decisions with bench trials than with jury trials. In contrast, plaintiff errors were larger with jury trials. The total amount of decision errors by both plaintiffs and defendants were smaller with arbitrations.

5. When punitive damages were alleged, defendants had greater error rates. This is likely affected by the unpredictability of the amount of punitive damage awards. However, it also appears that defendants regularly ignore the threat of punitive damages entirely in making their assessments. In contrast, when plaintiffs had punitive damage claims, their error rate decreased.

6. When an attorney had mediation training or experience as a mediator, the decision errors declined, regardless of whether the attorney-mediator represented the plaintiff or defendant.

Avoiding these settlement errors

The study is useful in providing warnings as to the types of cases and situations in which parties and their attorneys are more prone to error. Obviously, one should be more careful when in one of the situations listed above.

Regardless of the type of case, our experience is that litigants fail to rigorously and critically evaluate their dispute's monetary value. When we are successful in convincing the litigants and legal counsel to perform a formal monetary evaluation, they invariably obtain insights that both help settlement discussions, as well as focus the trial presentation should a settlement not be economically sensible. The study described above, as well as the earlier studies with similar results, demonstrate that litigants should be making these formal analyses more frequently.

The best analysis tool for assessing a lawsuit's value is a decision tree. Once complete, the decision tree provides a ballpark value of the lawsuit. Regardless of the ultimate answer generated, a decision tree also organizes conversations between lawyers and their clients regarding the major issues and risks of a case.

A decision tree is the mathematically weighted average of the probabilities and present dollar values of the potential litigation outcomes. Computationally, this is more easily done with a computer model. The first step is to identify and organize the significant issues that comprise the dispute. These issues are organized in a series of outcomes that are mutually exclusive. Probabilities are then associated for each of the outcomes and branches. Finally, a value is placed on each branch. The expected value is then calculated by multiplying the probabilities by the values, and summing all the branches. Unless a mechanism exists for recovering costs, continuing litigation costs are added to the expected value for defendants, and subtracted for plaintiffs.

If conscientiously completed, a decision tree facilitates good decisions about whether to settle or litigate further, and can help avoid the frequent decision errors described in the beginning of this article.


Fulcrum Inquiry's personnel regularly provide expert witness testimony on damages, statistics, and advanced quantitative models.
---
ABOUT THE AUTHOR:
David Nolte
Mr. Nolte has 30 years experience in financial and economic consulting. He has served as an expert witness in over 100 trials. He has also regularly served as an arbitrator. Mr. Nolte has achieved the following credentials, CPA, MBA, CMA and ASA.
Copyright Fulcrum Inquiry
Disclaimer: While every effort has been made to ensure the accuracy of this publication, it is not intended to provide legal advice as individual situations will differ and should be discussed with an expert and/or lawyer.
For specific technical or legal advice on the information provided and related topics, please contact the author.