Mission, Methodology & Ethical Duty of Independent Forensic Psychiatric Experts Contrast with Treating Doctors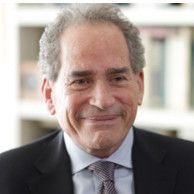 The mission of the forensic psychiatric expert is not the alleviation of suffering but rather the determination, as accurately as possible, of what is objectively true, assuming a professionally skeptical point of view and seeking firm evidence to support any conclusions while always considering alternative hypotheses.
Therefore, the forensic psychiatric expert vigorously seeks objective data relevant to determining an accurate diagnosis, recommending treatment, and offering opinions about prognosis and causation.

The guiding standard to be achieved is akin to the opinion of a ballistics expert who can state with reasonable scientific probability that a particular bullet was fired by a particular weapon, or was not. Although forensic psychiatrists are clearly cognizant that determining what is objectively true in behavioral medicine is far more complex and nuanced than in ballistic science, this nevertheless remains the gold standard for the opinions of any well-trained, independent forensic psychiatric expert.

The method of forensic psychiatric analysis is to review all available, possibly relevant data, including all medical and legal records from time periods prior and subsequent to the events giving rise to the litigation, collateral information from deposition transcripts, other testimony and declarations of key witnesses, as well as psychological or neurocognitive test data.

Psychological tests are administered, interpreted and reported by an experienced, well-trained, forensic psychologist in civil (and some criminal) matters. In addition to the psychological testing, the forensic psychiatrist conducts an in-depth, detailed, multi-hour interview of the plaintiff.

The psychological test data makes possible a statistical comparison of the individual's functioning to that of other individuals of a similar demographic profile. In fact, all testing in medicine (including blood testing, imaging and psychological testing) answers a simple ''membership'' question, i.e., by statistically comparing the examinee's data derived from a given test instrument to analogous data obtained from a very large population of individuals of similar background to determine whether an individual's pattern of test responses is similar or dissimilar to those of other persons who present with similar symptoms.

Neurocognitive and psychological testing also provides solid, scientific evidence that can be used to form evidence-based opinions about the likely veracity of the plaintiff's claims regarding loss of cognitive functioning or emotional distress, as well as the plaintiff's fitness to function at work, at home, or in legal proceedings. Thus, the method of forensic psychiatric practice is to assess the examinee's subjective narrative within a much larger context of clinical evidence than is generally available to the treating psychiatrist.

Under Rule 35 of the Federal Rules of Civil Procedure, the court may order a party whose mental condition is in issue to submit to a mental examination by a suitably licensed or certified examiner upon a showing of good cause. Because courts distinguish between emotional distress asserted as an element of damages for other claims such as physical injury or harassment, and independent claims of emotional distress, most cases where mental examinations are allowed involve separate tort claims for emotional distress or an allegation of ongoing severe mental injury or impairment.

Many states have rules similar to Rule 35, although California requires a showing of ''exceptional circumstances'' before ordering the mental examination of a party who stipulates ''that no claim is being made for mental and emotional distress over and above that usually associated with the physical injuries claimed.

Courts also recognize the importance of testing and often approve their administration as part of court-ordered mental health examination. In Newman v. San Joaquin Delta Community College, the defendant community college district's examiner was permitted to conduct some of 26 psychological and neuropsychological tests he deemed necessary over the course of two five-hours sessions to the plaintiff-student whose mental condition was in controversy in her ADA action arising from an alleged assault by college police officers.

Similarly, in Gavin v. Hilton Worldwide, Inc., where an employee brought an action against her former employer, alleging failure to accommodate her chronic, severe depression in violation of federal and state law, the court ordered the plaintiff-employee to undergo a mental examination that included the assistance of a clinical psychologist to conduct psychological tests, including the entire Wechsler Adult Intelligence Scale—Fourth Edition (''WAIS–IV''), the Minnesota Multiphasic Personality Inventory-2 (''MMPI-2''), and the Rorschach Inkblot Test.

The forensic psychiatrist's examination should also be without interference or attendance by the plaintiff's attorney or others because, regardless of their good intentions, they may contaminate an examination.

Video recording the examination may not be permitted in some jurisdictions, although courts have recognized that such recording will provide the best evidence of whether the retained expert conducted a fair examination and will also show whether plaintiff engaged in any delay or misconduct. The ethical duty of the forensic psychiatric expert is only to the trier of fact, consistent with the role of the expert to assist the trier of fact to understand the evidence or determine a fact in issue.

While the forensic psychiatric expert's retention by one side in a civil or criminal dispute may be alleged to indicate that he or she plays the role of an advocate, the opinions proffered must always be evidence-based, which is also the modern standard for all best medical practice. It should be agreed from the outset that the only duty owed by the forensic expert to the retaining attorney is a commitment to professionalism, honesty and a fiduciary duty regarding payment for expert services.

Thus, a party should understand at the time the expert is retained that, after applying the most current scientific principles of data analysis, the expert's conclusions may, or may not, support the retaining attorney's theory of the case.

Finally, the forensic psychiatric expert is expected to explain complex medical and behavioral information to the trier of fact in readily understandable language, without jargon or pretense. Thus, an ability to communicate clearly and directly in both written and spoken contexts is the forensic psychiatrist's most important skill.
---
ABOUT THE AUTHOR:
Michael L. Fox, Esq. & Mark I. Levy, M.D.
Dr. Mark Levy, MD, DLFAPA, a Distinguished Life Fellow of the American Psychiatric Association, has been practicing Clinical Psychiatry and Psychoanalysis full time for over 30 years. During the past fifteen years he has devoted a substantial portion of his clinical practice to Forensic Psychiatry, providing independent medical evaluations (IME's) and expert forensic psychiatric opinion and Consultation nationally for plaintiff and defense trial attorneys, major insurance carriers and the courts.
Copyright Mark I. Levy M.D., D.L.F.A.P.A. - Forensic Psychiatric Associates
Disclaimer: While every effort has been made to ensure the accuracy of this publication, it is not intended to provide legal advice as individual situations will differ and should be discussed with an expert and/or lawyer.
For specific technical or legal advice on the information provided and related topics, please contact the author.