Multiemployer Composite Pension Plans Proposed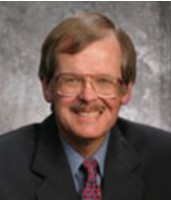 The Multiemployer Pension Modernization Act of 2016 ("the 2016 Act"), introduced by House Education and the Workforce Committee Chairman John Kline (R-Minn.) in September, is the latest proposal draft to address insufficiently funded multiemployer pension plans.
The 2016 Multiemployer Pension Modernization Act, as proposed, seeks to create a new "composite multiemployer pension plan" design by amending the Employee Retirement Income Security Act of 1974 (ERISA) and the Internal Revenue Code of 1986.

The composite plan concept refers to multiemployer plans that are neither a defined benefit nor a defined contribution plan.

Actuarial certification of a fund's status is a central requirement of the 2016 Act. Certification of a composite plan's current funded ratio and projected funded ratio for the plan year must be reported by the 120th day of each plan year.

For composite plans that are determined to have a projected funded ratio below 120 percent, the plan sponsor is required to prepare a written "realignment" plan for the following year that is intended to bring the plan in alignment with targeted funding levels.

A realignment program may contain reasonable measures to achieve funding goals. Reasonable measures may include the following:

-- Contribution increases;

-- Reduction in the rate of future benefit accruals (with some exceptions); or

-- Modification or elimination of adjustable benefits.

"Adjustable" benefits are defined as:

-- Benefits, rights, and features under the plan, including post-retirement death benefits, 60-month guarantees, disability benefits not yet in pay status, and similar benefits;

-- Any early retirement benefit or retirement-type subsidy, as well as any benefit payment option (other than the qualified joint and survivor annuity); and

-- Benefit increases that were adopted (or, if later, took effect) less than 60 months before the first day such realignment program took effect.

Importantly, the proposed composite plans would not be insured by the PBGC. Plan sponsors that adopt composite plans would remain liable for funding already existing traditional multiemployer plans.

The new proposal draft is an effort by the House Education and the Workforce Committee to seek new solutions to the challenges facing underfunded multiemployer plans.

FINANCIAL STATUS OF MULTIEMPLOYER PENSION PLANS

Moody's, a leading ratings agency, released an analysis of 124 distressed multiemployer pension plans in July 2016. The plans studied were collectively underfunded in the amount of $337 billion as of late 2014, as reported in BenefitsPro.

From a funding perspective, the 124 multiemployer pension plans under review were determined to be at a 47 percent funding level as of 2014. Given the low interest rate environment of recent years, Moody's projects a continuing deterioration in funding levels.

Looking at a larger universe of 1,280 collectively bargained multiemployer pension plans, actuarial firm Milliman reports an overall funding level of 75 percent as of April 2016.

The Pension Benefits Guaranty Corp. (PBGC) considers multiemployer pension plans that are funded at 65 percent or below to be "red zone" plans. Milliman estimates that 76 multiemployer plans are expected to enter insolvency, with an additional 63 plans expected to run out of funding between 2025 and 2034.

About half of the PBGC-designated red zone plans are also considered to be in "critical and declining" status, a new designation created by the Multiemployer Pension Reform Act of 2014.

BACKGROUND ON MULTIEMPLOYER PENSION PLANS

A multiemployer plan is a pension plan maintained by multiple employers and a labor union. They are most common in industries such as construction, trucking, and hospitality, where employees tend to move around across employers. Multiemployer plans are also known as Taft-Hartley plans.

The Pension Benefit Guaranty Corporation (PBGC) reported a deficit of $42.4 billion in its multiemployer plan program as of September 2015, which is expected to decrease to $28 billion by FY 2024 as a result of the premium increase.

About 10 million U.S. workers and their families rely on pension benefits provided by multiemployer plans. While the majority of multiemployer plans are sufficiently funded, the PBGC reports that approximately 10% of all participants in multiemployer plans, or about one million participants, are covered by underfunded multiemployer plans that are projected to run out of money.

September 2016
---
ABOUT THE AUTHOR:
Mark Johnson, J.D., Ph.D.
Mark Johnson, J.D., Ph.D. is an ERISA expert witness who consults on litigation in the areas of the Employee Retirement Income Security Act (ERISA), pensions, health plans, 401(k) plans, retiree medical, fiduciary liability and labor relations.
Copyright ERISA Benefits Consulting, Inc.
Disclaimer: While every effort has been made to ensure the accuracy of this publication, it is not intended to provide legal advice as individual situations will differ and should be discussed with an expert and/or lawyer.
For specific technical or legal advice on the information provided and related topics, please contact the author.