New SEC Chairperson is Likely to Bring Big Changes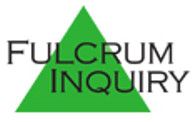 Mary Shapiro is now the first permanent female SEC chairperson. She is almost certain to change numerous positions taken by her predecessor.
Last week, Mary Schapiro was sworn as the 29th Chairman of the Securities and Exchange Commission (SEC). Schapiro was appointed by President Barack Obama, and unanimously confirmed by the U.S. Senate. She is the first woman to serve as the agency's permanent Chairman.

Schapiro previously served as a Commissioner at the SEC from December 1988 to October 1994. She was appointed by President Ronald Reagan, reappointed by President George H.W. Bush in 1989, and named Acting Chairman by President Bill Clinton in 1993. She left the SEC when President Clinton appointed her Chairman of the Commodity Futures Trading Commission, where she served until 1996.
Immediately prior to her new SEC appointment, Chairman Schapiro was CEO of the Financial Industry Regulatory Authority (FINRA), the largest non-governmental regulator for all securities firms doing business with the U.S. public.

In both her confirmation hearings, and in written responses, Schapiro signaled sharp changes that she desires compared to the policies of Christopher Cox, who she replaces. Written responses that she submitted to Senator Carl Levin, who heads the Senate Permanent Subcommittee on Investigations, were particularly insightful, and are quoted in the rest of this article.

Here are the important changes that Schapiro described:

1. Regarding increasing the scope of SEC regulation, Schapiro is in favor of federal oversight of insurance companies, and requiring hedge funds to register with the SEC.

"As the events of this past year have made clear, one of the problems with our financial regulatory architecture is that there are large gaps in it, leaving important products and market actors beyond the oversight of regulators. Investors deserve to have quality disclosure about all products, actors, and strategies so they can make smart investing decisions, and our markets absolutely require this information, as well as a strong cop on the beat to enforce the rules of the road…."

"The biggest lesson from these market collapses is that we cannot allow financially important products that have a massive impact on our markets and our economy to operate in our system without high standards of oversight, transparency, and accountability. As Chair of the SEC, I will move aggressively with my fellow Commissioners and working with members of Congress to close the gaps in our regulatory structure and bring these markets under control."

2. Regarding coordinating and/or simplifying regulatory structure:

"It's important that all the regulators in our system work collaboratively in ensuring that investors are protected and that the markets are operating soundly. Moving forward, we need to close the gaps in our regulatory system, a system that is too stove-piped, allowing determined market actors to avoid oversight. As we work to reform the financial regulatory architecture this should be a priority."

3. Regarding increasing enforcement, Schapiro said during her mid-January Senate nomination hearing:

"The first thing I will do is take the handcuffs off, get investigations started immediately. … There will be no sacred cows."

4. Regarding increased shareholder input into executive compensation, Levin asked:

"Former SEC Chair William Donaldson proposed establishing a mechanism to allow certain shareholders of publicly traded corporations to nominate a candidate to the board of directors. If confirmed, would you support a rule to allow shareholder nominations of some board members?"

Schapiro responded:

"Yes. A central tenet of our market system is that shareholders are the owners of the company in which they hold shares, and they should have a way to hold their representatives – members of the board of directors -- accountable for their actions. Access to the proxy has been debated for many years, and I believe it is time for a thoughtful approach to proxy access for significant, long term shareholders. … I believe that it's an appropriate measure to give shareholders an advisory vote on these matters."

5. Regarding increased supervision of credit rating agencies, Schapiro said she was open to the idea of creating a supervising organization similar to the Public Company Accounting Oversight Board (which oversees audit firms). Schapiro later added in writing:

"As early as 1994, I've called for stronger regulation of credit rating agencies when, at that time, it became increasingly clear that their importance to the markets was outstripping the amount of oversight. Since then and especially this year, there are real questions about conflicts of interest and transparency that have surfaced. Moving forward on credit rating agency reform is a top priority of mine. We need to examine how the rating agencies are compensated, how they manage conflicts of interest, and what role they should play in our markets."

6. Regarding slowing the acceptance of International Accounting Standards (a favorite topic and project of former Chairman Cox):

"When it comes to international accounting standards, it's critical that these standards are converged in a way that does not kick off a race to the bottom. American investors deserve and expect high standards of financial reporting, transparency, and disclosure -- along with a standard-setter that is free from political interference and that has the resources to be a strong watchdog. At this time, it is not apparent that the IASB meets those criteria, and I am not prepared to delegate standard-setting or oversight responsibility to the IASB."

Similarly, Schapiro was asked:

Chairman Cox has indicated that he thinks the PCAOB should stop inspecting auditing firms in other countries and instead delegate its inspection authority to foreign oversight bodies where those firms are located. Do you believe the Sarbanes-Oxley Act allows the SEC to make this delegation? If confirmed, would you try to advance such a proposal?

Schapiro's blunt response was "No, I do not; and no, I will not."

7. Around 5000 companies having less than $75 million in market value have never had to comply with Sarbanes-Oxley Section 404 (internal control reporting) because the SEC provided a series of one-year extensions. Regarding continued extensions:

"…Accurate, robust, and easy-to-understand financial reporting -- and the internal controls that guarantee it -- are critically important to investors and to the efficient functioning of our markets. Right now, we have a system where some issuers are complying with 404 and others are still exempt from it. It's time that we bring uniformity to the system so that investors know what to expect from companies…"

All of these issues are important, and all represent changes from former Chairman Cox's views. All of the above changes are likely to be implemented now that Democrats have three of the five SEC Commissioner votes.
---
ABOUT THE AUTHOR:
David Nolte
Mr. Nolte has 30 years experience in financial and economic consulting. He has served as an expert witness in over 100 trials. He has also regularly served as an arbitrator. Mr. Nolte has achieved the following credentials: CPA, MBA, CMA and ASA.
Copyright Fulcrum Inquiry
Disclaimer: While every effort has been made to ensure the accuracy of this publication, it is not intended to provide legal advice as individual situations will differ and should be discussed with an expert and/or lawyer.
For specific technical or legal advice on the information provided and related topics, please contact the author.