New Trends in International Education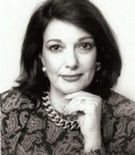 In 2010-11 there were 723,277 international students enrolled in the United States. In the prior year the number was 547,867 and in 1980-81 the number was 311,882.
In February, 2012 the College Board announced that both U.S and international students can take College Board tests outside the United States. This has huge implications for American international recruitment programs.

In a March 27, 2012 issue of "Inside Higher Education," it was reported that tuition grew worldwide by 2.58%. The study was produced by Higher Education Strategy Associates, a research group. Tuition decreased in Pakistan, China, Hong Kong, Russia and Turkey and increased in the United States, Colombia, Indonesia, Nigeria, Singapore and South Africa.

In the February 24, 2012 edition of "The Chronicle of Higher Education," it was reported that in the 2009-10 academic year, nearly two-thirds of the 270,600 American study abroad students were female. Attracting male students to study abroad remains a problem for many American colleges and universities.

In the February 23, 2012 edition of "The Chronicle of Higher Education," it was reported that the number of full-time undergraduate degree courses being offered at British universities has decreased by 27% since 2006.

According to an article in "China Daily and "The Chronicle of Higher Education," in an effort to attract more international students, the University of Sydney will admit Chinese students based on their scores in China's college entrance examination, the "gaokao." The university is also dropping the requirement that students from China take preparatory courses that last up to a year, although they must still pass English proficiency tests.

Brazil's scholarship program will result, by 2015, in more than 100,000 undergraduate and doctoral students spending a year or more in some of the best universities in the world. The Unites States has agreed to take 20,000 Brazilian students; Britain, France, Germany and Italy will take 6,000-10,000 each.

Tougher rules on loans may hurt American students who want to study abroad. Changes in federal student loan regulations could make it difficult for students from the United States to use their financial aid when studying abroad. Federal loans would be limited to only those international colleges and universities with degree-granting authority. Universities are also restricting enrollments in certain programs because of the gainful employment rules that require U.S. schools to track employment and loan repayment after graduation.

Colleges and universities recruiting in Vietnam should follow closely the economic trends affecting that country, including inflation which last year rose above 20%. Vietnam currently has Asia's highest inflation rate.

Not exactly a trend but an interesting fact: Apple sold 3 million new iPads in four days. China and Brazil are expected to be among the biggest market for the new device.
---
AUTHOR:
MJ Dennis Consulting
Copyright MJ Dennis Consulting
Disclaimer: While every effort has been made to ensure the accuracy of this publication, it is not intended to provide legal advice as individual situations will differ and should be discussed with an expert and/or lawyer.
For specific technical or legal advice on the information provided and related topics, please contact the author.