Predictions for Higher Education in 2005 and Realities in Higher Education in 2019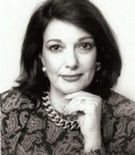 I have often written about the folly of making predictions about the future of higher education in the United States and around the world. However, I recently came across this article and realized that the 25 predictions I made 14 years ago about the future of higher education have for the most part, become reality.
In 2005, in a monograph, Ten Trends in Higher Education, I predicted the following:

Higher education providers will become more numerous and diverse.

Part-time college attendance will increase and schools will offer more classes in the evening and on the weekend.
An increasing number of American colleges and universities will either close or merge with other institutions of higher education.

An increasing number of colleges and universities will work in partnership with employers to meet workforce needs.

Telecommunications options will become standard practice, with students taking classes at home, on campus, everywhere, anytime.

Technological capabilities will render the "traditional" semester irrelevant. Students will create their own "third" semester in the summer months.

Technological capabilities will encourage the rise of global universities.

Women, minorities, and adult learners will dominate higher education enrollments in the future.

National and state funding for higher education will decrease and private educational providers will increasingly become the funders of higher education.

International students will continue to come to the United States but colleges and universities in America will continue to lose market share of the internationally mobile student.

China will emerge as a leading importer of students.

China's higher education strategy includes developing a number of Chinese universities to compete on the international stage.

International educational hubs in Asia and Southeast Asia will compete for the internationally mobile student.
International student enrollment will increase in the future by instead of in-person enrollment driving the increase, many international students will study online, in MOOC courses, in hybrid programs.

Traditional colleges and universities will not disappear, but they will change organizationally and will be managed differently in the future.

A diverse student population will demand a more flexible educational delivery system. This includes when and where courses are taught, how students register for courses, and how they pay their tuition.

After all the "hype" passes, Massive Open Online Courses, online courses and stackable credentials will change how higher education is delivered.

Incoming first-year students will bring to college credits from either AP courses, IB courses, or MOOC courses.
MOOCs and online programs will increase the number of students graduating in four years as more and more students opt to study year- round.

Most students will have transcripts from more than one school.

Colleges and universities will "buy" online courses from each other.

Strategic enrollment plans will include information from the directors of career counseling and directors of alumni relations.

Accreditation criteria will change with more focus on outcomes.

Change will be our constant companion.
---
AUTHOR:
Marguerite J. Dennis
Copyright MJ Dennis Consulting
Disclaimer: While every effort has been made to ensure the accuracy of this publication, it is not intended to provide legal advice as individual situations will differ and should be discussed with an expert and/or lawyer.
For specific technical or legal advice on the information provided and related topics, please contact the author.