Proposed DOL Rules Will Dramatically Change Investment Advice Provided To 401(k)S And IRAs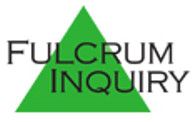 Last week, the Department of Labor proposed requiring investment advisers to (i) disclose their fees and (ii) show that the computer models used to offer advice are objective and unbiased. The new rules will alter the investments commonly held in 401(k) and IRA accounts.
Last week, the Department of Labor (DOL) proposed requiring 401(k) plan and IRA investment advisers to (i) disclose their fees and (ii) show that the computer models used to offer advice are objective and unbiased. The proposed rule is part of a report of the White House Middle Class Task Force. The DOL estimates that 2 million workers and 13 million IRA holders would be affected by the rule.

The DOL summarized the NEW rule as follows:
"The proposed regulation allows investment advice to be given under the statutory exemption in two ways. One is through the use of a computer model certified as unbiased. The other way is through an adviser compensated on a "level-fee" basis (i.e., fees do not vary based on investments selected by the participant).

Several other requirements also must be satisfied, including disclosure of fees the adviser is to receive. The regulation contains some key safeguards and conditions, including:

• Requiring that a plan fiduciary (independent of the investment adviser or its affiliates) select the computer model or fee leveling investment advice arrangement.
• Imposing record keeping requirements for investment advisers relying on the exemption for computer model or fee leveling advice arrangements.
• Requiring that computer models must be certified in advance as unbiased and meeting the exemption's requirements by an independent expert.
• Establishing qualifications and a selection process for the investment expert who must perform the above certification.
• Clarifying that the fee-leveling requirements do not permit investment advisers (including its employees) to receive compensation from affiliates on the basis of their recommendations.
• Establishing an annual audit of investment advice arrangements, including the requirement that the auditor be independent from the investment advice provider.
• Requiring disclosures by advisers to plan participants."

The rules will dramatically alter the current situation involving 401(k) and IRA investment advice and fees. Specifically:

1. Plan advisers will not be able to recommend investments for which the advisor receives varying compensation levels. Currently, actively-managed mutual funds that pay advisors additional compensation are usually included in the offerings. Consequently, the proposed regulations will require significant compensation changes for (i) advisers affiliated with broker-dealers and (ii) insurance companies.

2. Although computer models that "apply generally accepted investment theories that take into account the historic risks and returns of different asset classes" may be used, the proposed regulations will no longer allow consideration in these models of past performance as a basis for a recommendation. This will reduce the opportunity for a computer model to suggest an actively-managed mutual fund that has recently performed well. Since the computer models can take into account fees and expenses, low-cost investments like index funds will get favored by the computer models.

3. Target date funds, which have recently become highly promoted and successful (in terms of moneys invested in such plans) will receive less attention. A DOL representative stated that many target-date funds are made up of the investment managers' proprietary portfolios. This will no longer be allowed if the proprietary investments pay higher fees.

The mutual fund industry will not like these proposals and will have plenty of criticisms. However, the proposed rules have a relatively short comment period ending on May 5, 2010, perhaps signaling the Obama Administration's intention to have these rules become finalized.
---
ABOUT THE AUTHOR:
David Nolte
Mr. Nolte has 30 years experience in financial and economic consulting. He has served as an expert witness in over 100 trials. He has also regularly served as an arbitrator. Mr. Nolte has achieved the following credentials: CPA, MBA, CMA and ASA.
Copyright Fulcrum Inquiry
Disclaimer: While every effort has been made to ensure the accuracy of this publication, it is not intended to provide legal advice as individual situations will differ and should be discussed with an expert and/or lawyer.
For specific technical or legal advice on the information provided and related topics, please contact the author.