Psychiatrist vs. Psychologist: What Is the Difference?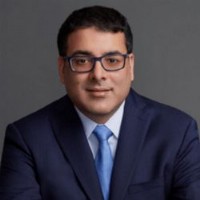 Is a Psychiatrist better than a Psychologist as an Expert Witness?
Both are addressed as "Doctor" but with very different meanings.

Many litigants, and even some attorneys I have worked with, address a "Dr." as if the MD, PhD, and PsyD are interchangeable. In fact, they are different and carry distinct legal considerations.

Psychiatrists are Physicians

A psychiatrist is a licensed medical doctor that can diagnose mental disorders including substance use disorders and prescribe medications. A psychiatrist can order and interpret labs and imaging such as a Brain MRI. Some psychiatrists provide psychotherapy and are able to do psychological testing.

Psychiatrists complete medical school where they are exposed to all the medical specialties from surgery to radiology. They also learn about anatomy, physiology, pharmacology, and other disciplines. After medical school, they complete a four-year psychiatry residency which includes rotations in Internal Medicine, Neurology as well as, of course, Psychiatry. The exposure to psychiatry is varied and includes inpatient, outpatient, consult (medical hospital), addictions, child, and possibly geriatric settings.

A psychologist does not have medical training but has years of experience diagnosing and treating mental illness. Licensing has rigorous requirements for Psychologists in most states.

Board-Certification

Both Psychiatrists and Psychologists can achieve Board-Certification. In the case of a Psychiatrist, the American Board of Psychiatry and Neurology grants Board-Certification after qualifying training and examination.

A Psychologist is Board-Certified by the American Board of Professional Psychology, also after completing training and examination.

After a Psychiatrist completes residency, they may sub-specialize in one of 18 psychiatry and neurology areas of practice recognized by the ABPN, including:

• Forensic Psychiatry
• Brain Injury Medicine
• Pain Medicine
• Child and Adolescent Psychiatry
• Neuropsychiatry

Forensic Psychiatry: Unique Additional Training and Rigorous Specialty Board-Certification

Forensic Psychiatry is a unique sub-specialty "in which scientific and clinical expertise is applied in legal contexts involving civil, criminal, correctional, regulatory or legislative matters, and in specialized clinical consultations" (American Academy of Psychiatry and the Law).

Currently, a one-year fellowship is required to obtain Board Certification in Forensic Psychiatry. The fellowship includes training in correctional psychiatry and performing medico-legal evaluations as an expert witness. There are didactics on the legal system and landmark cases. As a result, Board-Certified Forensic Psychiatrists have training and typically more experience in performing detailed evaluations, writing medico-legal reports and testifying.

A Psychologist's Training and Licensing

A licensed Psychologist with a PhD or PsyD has completed lengthy post-graduate training and many hours of supervised treatment. They have not attended medical school. They receive training in diagnosing mental disorders, psychological testing and providing psychotherapy. Except in a few states in limited circumstances, psychologists do not prescribe medicine. They do not receive training to interpret brain imaging or labs. Some psychologists receive extra training to become Forensic Psychologists which deals with the interface between psychology and the law. Neuropsychologists receive extra training in performing detailed neurocognitive testing. Licensed Psychologists may be addressed as "Dr." if they hold a PhD or PsyD. A PsyD reflects a doctorate of Psychology which reflects training with greater emphasis on clinical treatment. Either can become a licensed Psychologist if they meet the balance of requirements for such.

Is a Psychiatrist the Appropriate Expert?

Many cases will require a psychiatrist, particularly if medical records, lab results, or neuroimaging are involved. For example, the medical experience of a physician was absolutely necessary for the case studied in an interesting case study about Competency to Stand Trial. Quite a few legal matters may benefit from having both a psychiatrist and a psychologist. Occasionally, there may be cases when a psychologist may be better suited.

Endnote regarding doctors with the designation "DO" (Jane Smith, DO): A physician with the designation DO is the same as an MD. Both have received extensive medical school training and completed a residency. Both an MD and DO can become Board-Certified which reflects Fellowship training in Forensic Psychiatry. Any doctor with DO has the same qualifications, credentials, and training as an MD.

_________
Endnotes:

* PhD stands for "Doctor of Philosophy." In fact, a PhD is granted in many disciplines, though some are in Philosophy. Psychologists can attain a PhD but may or may not be licensed as Psychologists. An "MD" is a Doctor of Medicine. Philosophers might choose to not attain a Medical License, though some MDs are philosophers. A third degree, PsyD, Doctor of Psychology, also reflects academic achievement found among licensed psychologists, although the emphasis of training may differ from that of a PhD psychologist


Copyright Sanjay Adhia, MD
---
ABOUT THE AUTHOR:
Sanjay Adhia, MD
Sanjay Adhia, M.D., MRO is a forensic psychiatrist Board-Certified by the American Board of Psychiatry and Neurology in Forensic Psychiatry, Psychiatry, and Brain Injury Medicine.
Copyright Sanjay Adhia, MD
Disclaimer: While every effort has been made to ensure the accuracy of this publication, it is not intended to provide legal advice as individual situations will differ and should be discussed with an expert and/or lawyer.
For specific technical or legal advice on the information provided and related topics, please contact the author.