Remove Remarriage Barriers for Muslim, Jewish Women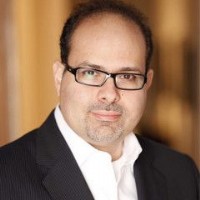 New Jersey Law Journal
April 9, 2009
Many Jewish and Muslim women in New Jersey too often suffer grave consequences of litigating with husbands who want to punish them for seeking divorce or for demanding their financial marital rights.

Such malevolent husbands often use their unilateral right to dissolve the marriage in a religious context as a tool to abuse their wives or extract a more favorable financial settlement from them. The resulting injustice must cease. Jewish and Muslim women must be given a remedy in our civil courts to dissolve the chains of religious matrimony and to permit them to move on and re-marry without fear of forfeiting their financial rights.

To that end, we strongly recommend that the New Jersey Legislature adopt a measure that would mandate the removal of barriers to remarriage upon the entry of a final judgment of civil divorce.

We hold out as an example New York's model. In every action for divorce or annulment filed there, each party must file a sworn statement that he or she will remove all barriers to the other's remarriage. If either party fails to do so, the other spouse can petition the court to seek enforcement. The New York statute is gender- and religion-neutral and has withstood several constitutional attacks.

It is important to note the serious consequences and problems New Jersey women face when their spouses refuse to grant a religious divorce.

A large percentage of Jewish and Muslim couples opt for a member of the clergy to solemnize their marriage -- an imam for Muslims and a rabbi for Jews. The civil judgment of divorce does not terminate the religious marriage. Under the Jewish or Muslim faith, the marriage continues unless independently dissolved under religious law.

How does one obtain a Muslim or Jewish divorce in New Jersey?

For purposes of this article, we rely on the Jewish Orthodox perspective because it is the law that governs Jews in Israel and because many women who would be affected by a change in the law are Orthodox.

In the Jewish context, the husband must prepare a "bill of divorcement," also known as a "get," to be delivered to his wife. Only on receipt of the get will the wife be free from the chains of religious matrimony and gain the religious right to remarry. In the religious community, not only is a divorced woman without a get technically chained to the marriage, she is also considered a "zonah," an unchaste woman.

The consequences she faces are deep and extensive. If she remarries without a get, she is considered an adulterer. All children born out of the relationship are considered illegitimate, and illegitimate children are not permitted to marry other Jews. The progeny of these illegitimate children may continue to be illegitimate for generations.

Jewish and Muslim women can seek religious dissolution. Unfortunately, the process is burden-some and difficult to conclude. Patriarchal prejudices and inclinations of religious authorities in favor of men present additional obstacles. As such, much too often, Muslim and Jewish women forfeit financial and non-financial rights to secure their freedom.

In the Muslim community, a woman can remarry only after obtaining a religious divorce from the local imam. Otherwise, the Muslim marriage continues in effect, for religious purposes, here and in the parties' home country, where they may hold property and spend significant time. In certain Muslim countries, the woman also would continue to be subject to travel restrictions. If she remarried, she would be considered an adulterer with a resulting void second marriage. If she died, her first husband would inherit her property abroad because technically, without a religious divorce, she remained his wife.

Under the supervision of Professor Laura Cohen of the Urban Legal Clinic at Rutgers Law School-Newark, several students are tracking down examples of religious divorce disputes and are working on proposed legislation to provide protection for Muslim and Jewish women in the state.

Unless New Jersey adopts legislation to mandate the removal of barriers to remarriage, Jewish and Muslim women will continue to suffer. The Legislature must act.
---
AUTHOR:
Abed Awad, Esq. & Robert Popescu, Esq.
Copyright Abed Awad, Esq.
Disclaimer: While every effort has been made to ensure the accuracy of this publication, it is not intended to provide legal advice as individual situations will differ and should be discussed with an expert and/or lawyer.
For specific technical or legal advice on the information provided and related topics, please contact the author.