Restaurant Sector: Expected 2012 Themes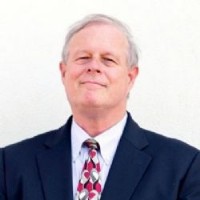 The Restaurant space can expect an exciting, challenging year. What will be driving influences? US restaurant inventory won't decline, despite the compelling need for that to happen. Almost 1 million US food and beverage venues mean you can get something to eat almost anywhere. This industry is based on growth, and in the US that is difficult. We don't feel flat inventory expectations to be a positive driver of same store sales as some have hoped.
Rising commodity costs, especially for the beef centric concept menus, will be a real problem. So far we are hearing commodity baskets will be up 3 to 5%. That far exceeds the amount of average check or product mix shifts likely to be able to cover costs. So more cost containment or unit growth/customer capture are the ways to organic growth.

Restaurants are leaving money on the table, via both revenue and expenditure opportunities. There are both revenue items such as, lack of suggestive up selling in QSRs and expense items (for example, casual dining operations way over schedule at 500p and under schedule at 900p; and especially in summer, overly cooled restaurants at night burn utility costs.

There's a real dichotomy between US domestic and international QSR franchising: older QSR franchisors such as YUM, Burger King, Arby's and Dominos (DPZ) have slow to negative US franchisee growth, as a result of negative same store sales, difficult access to credit and old locations, but have booming international trends. With credit conditions difficult, perhaps a new franchising model is needed: a dose of aggressive franchisor fee and royalty incentives and partially guaranteed loan packages to buy down interest rates for franchisees.

Strong getting stronger: McDonald's (MCD) is an amazing institution that deserves its own restaurant sub-segment all to itself. I think the national scope potential nosebleed valuation operators—Chipotle (CMG), BJ's (BJRI) and Panera (PNRA) have the location runway to develop more and either don't franchise (CMG, BJRI) or limit their franchising (PNRA) to maximize upside. In addition, national scope niche chains like Cheesecake Factory (CAKE) with only 140 units that truly stand out –can grow nicely.

Private Equity's intended thesis of improved operations and better managerial synergies, especially with highly levered acquisitions of struggling larger brands hasn't been proven yet. Many of the 2005-2008 class large acquisitions have failed via Chapter -11s (Real Mex, Friendly's, Perkins, and more may follow in 2012).
---
ABOUT THE AUTHOR:
John A. Gordon
John A. Gordon is a restaurant analyst and subject matter expert. Principal of Pacific Management Consulting Group, he focuses on earnings and economics matters, and specializes in complex situation expert consulting, and witness support on restaurant matters.
Copyright Pacific Management Consulting Group
Disclaimer: While every effort has been made to ensure the accuracy of this publication, it is not intended to provide legal advice as individual situations will differ and should be discussed with an expert and/or lawyer.
For specific technical or legal advice on the information provided and related topics, please contact the author.