Reverse SEO for Law Firms: How to Protect Yourself and Your Clients Against Negative Content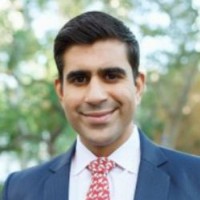 More than two-thirds of clients are willing to travel farther to reach an attorney that has a solid online reputation with excellent reviews and ratings, instead of visiting a lawyer closer to their home and more convenient to reach, but who has a poor online reputation.
Did you know that about 83 percent of all client prospects searching for an attorney online check out reviews on Yelp, Avvo, and similar platforms as a first step?

In addition, more than two-thirds of clients are willing to travel farther to reach an attorney that has a solid online reputation with excellent reviews and ratings, instead of visiting a lawyer closer to their home and more convenient to reach, but who has a poor online reputation.

Considering these two facts, it is obvious why a firm's digital presence can work for, or against the growth of a law practice. An excellent, or even decent, overall rating is what draws prospective clients to your law firm, and a poor reputation is what keeps them away.

The average person makes decisions based solely on what populates the top positions of the search engine results pages (SERPs), and most often never continues beyond the first 5 results. If a tax attorney's profile shows up in Google's "local map pack" or Google Maps when a user searches for "tax attorney near me" and they've received dozens of positive Google reviews, chances are that they've just won a new client.

What happens, if your business cannot be found anywhere online, or even worse, if your profile or profiles have accumulated too many negative reviews over the years? In addition, when a prospective client searches online for an attorney's name, the results appear on the first page are the first, and perhaps only, impression that prospect has of the quality, responsiveness, and reputation of that attorney. And as we know, first impressions matter most.

Search Engine Ranking Factors

Search rankings are not the result of mere coincidence. Search engine optimization (SEO) can make or break a good online reputation. Google calculates all search results based on highly complicated and undisclosed algorithms with hundreds of different factors.

We can classify these factors into two groups: On-page and off-page. On-page factors include everything that has to do with a webpage itself. Off-page factors refer to determinants outside the reach of a webmaster.

Both of these factors are important, and you will definitely achieve the best results with your optimization efforts if you focus on both equally.

Included below are the most important on-page and off-page factors.

On-Page Factors

Metadata

This includes the meta title tag and the meta description for each page that is part of a website. The title tag tells users and search engines about the topic of a page. The meta description provides a brief explanation (approx. 300 characters) about the content.

Content

In order to rank high in Google, engaging and informative content has become increasingly more important. An example of quality content would be an article that provides real value to your audience, in digestible language, with appealing images and possibly video. An enticing main headline, multiple sections with subheadings, short paragraphs, and bullet lists should be included. Links pointing to other internal and external pages can lend additional value.

Site Speed and Mobile User Experience

In 2018, 52.2 percent of all webpages will be served to mobile phones. Fast-loading speed is key to engaging your site visitors to provide a positive mobile experience with your firm.

Off-Page Factors

Backlinks

Backlinks are the most important off-page ranking factor. But the counter-intuitive rule is: Less is more. Contextual links on other websites over to your website must be placed in relevant content published on authoritative sites that are trusted by Google. In order to secure quality backlinks, they must be genuine, avoiding obvious low-quality backlink patterns and over-optimized anchor text which can do more harm than good.

Consistent Business Citations

A citation is a listing of your business with a name, address, and a phone number (NAP) that can be found anywhere online—on Yelp, for example, or in another business directory.

With business citations, it's important that they are consistent, so each one of them contains the same information and in the same format. If that's not the case, chances are that search engines can work against you.

Social Media

A strong social presence that maintains thousands of organic followers who like and share your content is an indirect ranking factor. Effective social media engagement provides a firm with online credibility.

Managed, Partially Managed, and Unmanaged Content

SERPs are comprised of three different types of content for your business:

Managed content—Managed content is content you can control. This includes everything that's published on your own website(s) and articles, videos, etc., that you publish elsewhere online.

Partially managed content—Review sites like Avvo serve partially managed content. You can create and edit your own business profile, but you cannot prevent other people from publishing content about you or your firm. In the case of a negative review, you can offer your support by responding immediately and thereby demonstrate your willingness to resolve the issue.

Unmanaged content—Unmanaged content includes everything from news about your business to blog posts and photos that you cannot influence because you don't have any control over the original content source.

Unmanaged content is also the most dangerous, and this is why you and your clients have to use search suppression to protect yourself.

How can you defend against negative content? There are two approaches that are the most effective:

Approach A—Address and Suppress

One way to manage this defense online is to address and suppress negative content as soon as possible, each time it appears.

The first thing to do is to check if the content violates one of Google's guidelines, for example, perhaps the content discloses confidential information. If that's the case, you can use one of Google's legal help tools to have the content removed.

If no guidelines have been violated, you can try to directly contact the webmaster of the site where the content is published, or the creator of the content, to request removal. This is often achieved by reaching a mutual agreement, which may include a monetary settlement.

Your final option is to suppress the negative content by pushing it down in the SERPs by ranking your own and other favorable content above it. This technique is called reverse SEO, and it requires the most amount of time and resources to implement. New content must be generated constantly and posted with frequency by someone who understands and can implement best practices in search engine optimization to ensure high page rank.

Approach B—Being Proactive

What's even better than attempting suppression by being reactive, is being proactive. Simply because you have control. By building an effective defense against defamatory or negative content, you don't have to fear it anymore.

How Do You Build an Effective Defense?

First, you should create new online assets, such as social media profiles and accounts on popular blogging platforms—think Tumblr, Medium, and Blogger. You can populate these new digital assets with search engine optimized content and build powerful links to them. High-quality press releases and guest posts can also be part of your online asset arsenal. In addition, endorse, share, and promote existing posts and articles that feature your law firm.

Today, the majority of users rely on online reviews to find a law firm or attorney that they can trust. A solid online reputation and digital presence are crucial for attracting new clients. Content that appears in the top positions of the SERPs will help create a good first impression. With the help of the right reverse SEO techniques, you can build a strong defense against negative content.
---
ABOUT THE AUTHOR:
Sameer Somal
Sameer Somal is the CEO & Co-Founder of Blue Ocean Global Technology. He is a frequent speaker at conferences on digital transformation, online reputation management, search engine optimization, relationship capital and ethics. Fundamental to his work at Blue Ocean Global Technology, Sameer leads collaboration with an exclusive group of PR, Law, Digital Marketing, and Web-Development agency partners. He helps clients build, monitor and repair their digital presence. Sameer is a published writer and Internet Defamation subject matter expert witness.
Copyright Blue Ocean Global Technology
Disclaimer: While every effort has been made to ensure the accuracy of this publication, it is not intended to provide legal advice as individual situations will differ and should be discussed with an expert and/or lawyer.
For specific technical or legal advice on the information provided and related topics, please contact the author.