SEC Finally Updates Oil & Gas Reserve Reporting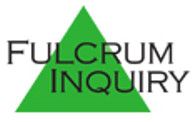 Reserves are the most important asset for most energy companies. Surprisingly, this publicly-reported data is based on 30-year old technologies and measurement approaches. Last week, the SEC voted to allow important changes that will give the public much-needed information.
Oil & gas reserves are the most important asset for most energy companies. Last week, the Securities and Exchange Commission announced that it unanimously approved revisions to oil and gas reserve reporting. The new rules will dramatically increase the amounts of energy reserves reported.

The revisions are much overdue. The existing rules are contained in Regulation S-X, Rule 4-10 which was published in 1978 at a time when technologies available to measure reserves were quite different.

Details of the new rules were not immediately made available, but are expected to closely mirror proposals the SEC presented in June 2008. The new disclosures will be required for reporting period beginning in 2010. The major changes are:

1. The definition of what should be reported is altered. Previously, only proved reserves from conventional sources were reported. Absent the new rules, proved reserves could be determined based on flow testing from actual wells or actual appraisal/test drilling. Now, additional technologies, such as three-dimensional seismic imaging, can be used for these measurements so long as the reserves that are "much more likely to be achieved than not". Reliable technology can be used to establish this reasonable certainty, as follows:

"technology (including computational methods) that, when applied using high quality geoscience and engineering data, is widely accepted within the oil and gas industry, has been field tested and has demonstrated consistency and repeatability in the formation being evaluated or in an analogous formation. … In probabilistic terms, reliable technology [is that which] has been proved empirically to lead to correct conclusions in 90% or more of its applications."

2. Because non conventional oil sources are now reportable, oil sands can now be classified as oil & gas reserves. Previously, these reserves were not part of the oil & gas calculation.

3. Companies can also voluntarily disclose probable and possible reserves, in addition to proved reserves.

4. The reserves are to be priced based on 12-month average prices, instead of year-end prices that are currently used. The use of a 12-month average will make these disclosures less volatile.

5. The independence and qualifications of the engineers involved in the reserve estimates are to be disclosed. When a third party is relied upon for the reserve data, a report or audit letter is now required.

The oil & gas industry supports the changes.
---
ABOUT THE AUTHOR:
David Nolte
Mr. Nolte has 30 years experience in financial and economic consulting. He has served as an expert witness in over 100 trials. He has also regularly served as an arbitrator. Mr. Nolte has achieved the following credentials: CPA, MBA, CMA and ASA. Mr Nolte is a leader at Fulcrum Inquiry, a financial consulting firm that performs damages analysis in litigation, forensic accounting, and business appraisals.
Copyright Fulcrum Inquiry
Disclaimer: While every effort has been made to ensure the accuracy of this publication, it is not intended to provide legal advice as individual situations will differ and should be discussed with an expert and/or lawyer.
For specific technical or legal advice on the information provided and related topics, please contact the author.