Spousal Guaranties in Business Lending Litigation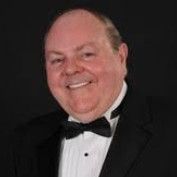 The author discusses the sometimes tricky area of spousal guaranties in business lending. Federal Reserve Regulation B prohibits lenders from requiring that a spouse guarantee a loan simply because she or he happens to be the spouse of a person applying for credit.
First, let's take a look at selected, brief and specific elements of Regulation B that deal with spousal guaranties:

"Title 12: Banks and Banking

"Part 202—Equal Credit Opportunity Act (Regulation B)

Ҥ 202.2 Definitions.

"For the purposes of this regulation, unless the context indicates otherwise, the following definitions apply.

"(z) Prohibited basis means race, color, religion, national origin, sex, marital status, or age (provided that the applicant has the capacity to enter into a binding contract); the fact that all or part of the applicant's income derives from any public assistance program; or the fact that the applicant has in good faith exercised any right under the Consumer Credit Protection Act or any state law upon which an exemption has been granted by the Board." - Emphasis added.

N.B.: Notice that the Act specifically includes "marital status" in its definition of a Prohibited Basis. Having defined "Prohibited Basis," Regulation B goes on to state that a creditor shall not discriminate on a Prohibited Basis, as stated later on in the Act:

Ҥ 202.4 General rules.

"(a) Discrimination. A creditor shall not discriminate against an applicant on a prohibited basis regarding any aspect of a credit transaction."

Even though it should be clear from these short and concise excerpts of the pertinent law, instances still occur where spouses are asked by lenders to sign loan documents as a co-borrower or guarantor on a business loan just because their spouse or their spouse's business entity is borrowing money.

If the spouse is a co-borrower or owns 20% or more of a business, it is not uncommon for the lender to require the personal guaranty of the spouse. If the borrower and his or her spouse are co-owners of their home or other assets, then the spouse may have to sign on to the loan as a co-borrower or a guarantor. Then if the loan gets into trouble, the lender can attach the couple's personal assets, including any jointly owned assets.

Even though Spouse B cannot be legally required to sign a personal guaranty of a loan for Spouse A for a business in which Spouse B has no legal interest, innovative lenders sometimes require Spouse B to sign a hypothecation agreement that states that if the lender is required to call on the personal guaranty of Spouse A, then Spouse B relinquishes his or her rights in the jointly owned property held with Spouse A.

Lenders must be aware of potential problems in the area of spousal guaranties on business loans, and only require them when the spouse is a part owner of a business operated primarily by the other spouse.
---
ABOUT THE AUTHOR:
Don Coker
Expert witness and consulting services. Over 435 cases for plaintiffs & defendants nationwide, 107 testimonies, 12 courthouse settlements, all areas of banking and finance. Listed in the databases of recommended expert witnesses of both DRI and AAJ. Clients have included numerous individuals, 60 banks, and governmental clients such as the IRS, FDIC.
Employment experience includes Citicorp, Ford Credit, and entities that are now JPMorgan Chase Bank, BofA, Regions Financial, and a two-year term as a high-level governmental banking regulator. BA degree from the University of Alabama. Completed postgraduate and executive education work at Alabama, the University of Houston, SMU, Spring Hill College, and the Harvard Business School.
Called on by clients in 28 countries for work involving 57 countries. Widely published, often called on by the media.
Copyright Don Coker
Disclaimer: While every effort has been made to ensure the accuracy of this publication, it is not intended to provide legal advice as individual situations will differ and should be discussed with an expert and/or lawyer.
For specific technical or legal advice on the information provided and related topics, please contact the author.