Subordination Agreement Nationwide Industry Standard Practices and Procedures Important in Banking Litigation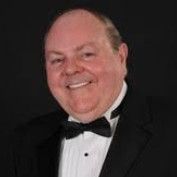 Former high-level banking executive, high-level banking regulator, banking consultant to over 75 banks worldwide, and renowned nationwide banking expert witness Don Coker explains some of the important nuances of banking nationwide industry standards and practices involving subordination agreements and related litigation.
The introduction of a subordination agreement into a secured lending transaction almost always means that something unusual is going on with the collateral or its owner or the loan. Generally, it is not contemplated at the outset of a financing transaction that a subordination agreement will be a part of the financing structure. Rather a subordination agreement generally is introduced into a transaction in response to some unforeseen circumstance or other change.

Before a lender agrees to extend financing that is based upon a lien position that requires the execution of a subordination agreement, it behooves the lender to verify (1) that the subordination agreement is in acceptable form so as to provide the lender with a valid lien, (2) that the document was approved and signed by the appropriate parties at the subordinating lender that have proper authority to grant a subordination, and (3) that all parties are aware and in agreement that the lien priority will be changed by the execution of the subordination agreement.

Regarding point (2) cited supra, keep in mind that the approval of a subordination agreement must be at the same authority level as was required to approve the original loan. Otherwise, allowing approval of a subordination agreement at a lower level of authority than originally approved the loan would effectively override the authority that was required for initial loan approval and would circumvent the safeguards built into the banking system that require certain authority levels for certain types and sizes of loans, and therefore it is never done in banking and lending.

This authority practice is in line with nationwide banking and lending industry standard practices and procedures that require certain authority levels for the approval of specific loan types and sizes. It would be a violation of these nationwide banking and lending industry standard practices and procedures for loan approval if it was permissible for a loan that had to be approved at a certain level of authority to have its collateral released or subordinated by someone at a lower level of authority within the bank or lending entity. That is why this is never permitted in banking or lending.

It is sometimes very tempting for a borrower who is in dire straits to be tempted to forge a subordination agreement and present it to a lender in an attempt to obtain additional needed financing that the property and the borrower cannot otherwise obtain. This makes it very important that any lender that is relying upon a subordination agreement for their lien position verify with the subordinating lender that the subordination agreement is valid and has been approved at the appropriate level of authority within the lending entity.

Part of the process of agreeing to accept as collateral a lien position that relies upon a subordination agreement is to perform a basic commonsense economic substance analysis to make sure that there truly is a valid economic reason for the proposed transaction to go forward. Why would this present lender give up its security interest in its collateral?

If you are considering a transaction that relies upon a subordination agreement for your lien position, then pick up the telephone and call the party that has allegedly agreed to give up its lien position in the collateral. Confirm with someone other than the person signing the subordination agreement that the agreement is valid and has been approved at the appropriate level within the lending entity. Have this understanding confirmed in writing. A good way to verify proper approval is to request a copy of the approving entity's approval document or committee minutes.

Because subordination agreements typically are not a part of a financing transaction when it is initiated, it is not uncommon for the policy and procedure manuals of lending institutions to be silent on the subject of subordination agreements. Having examined the policy and procedure manuals of dozens of financial institutions, I cannot recall ever seeing subordination agreements mentioned.

Conclusion

Subordination agreements are uncommon and should be approached and handled with special care by any party whose collateral position will rely upon the agreement.

Subordination agreements must be approved by an authority level at least as high as that required to approve the loan in the first place.

© 2012 by Don Coker. Serving clients worldwide from his Atlanta metro area office.
---
ABOUT THE AUTHOR:
Banking and Lending Expert Witness Don Coker
Expert witness and consulting services. Over 500 cases for plaintiffs & defendants nationwide, 120 testimonies, 12 courthouse settlements, all areas of banking and finance. Listed in the databases of recommended expert witnesses of both DRI and AAJ. Clients have included numerous individuals, 75 banks, and governmental clients such as the IRS, FDIC. Employment experience includes Citicorp, Ford Credit, and entities that are now JPMorgan Chase Bank, BofA, Regions Financial, and a two-year term as a high-level governmental banking regulator.
B.A. degree from the University of Alabama. Completed postgraduate and executive education work at Alabama, the University of Houston, SMU, Spring Hill College, and the Harvard Business School. Called on by clients in 30 countries for work involving 61 countries. Widely published, often called on by the media.
Copyright Don Coker
Disclaimer: While every effort has been made to ensure the accuracy of this publication, it is not intended to provide legal advice as individual situations will differ and should be discussed with an expert and/or lawyer.
For specific technical or legal advice on the information provided and related topics, please contact the author.