The New Core of the Film Industry - The Sales Agent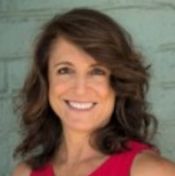 The film financing and distribution arena is constantly changing, and with that so does the epicenter of action. It is a well-known fact that talent drives movie making. Since the advent of CAA in the late 80's the gatekeeper to those stars has been the agent, and still is. However a new power-broker in film financing has surfaced in the last couple of years…and that player is the International Sales Agent.
With blockbuster films being produced by Graham King (HUGO, RANGO, GANGS OF NEW YORK) and Summit Entertainment (TWILIGHT series, RED, STEP UP), the sales agent has taken on a new role in not only brokering distribution deals, but taking a project from financing, to production and distribution.

I sat down with Michael Taverna, CEO of MonteCristo Entertainment a sales, distribution and film production company, with a library of over 50 films, to discuss their foray into film finance and production…and why.

Kathryn Arnold: What is your current position in the film industry?

Michael Taverna: Producer, director, writer and the owner of a film sales company.

KA: What is your background and how did you become a sales agent?

MT: I was a commercial director first, then I directed a couple of feature films…and that slowed down and I wanted to get back into commercials, but when you direct feature films the commercial industry doesn't want you…and vice versa. At that point I decided to sell my interests in the commercial company and put my money into a sales company.

KA: And out of all the possible ways you could get back into the film industry, why did you choose being a sales agent?

MT: A sales agent has a real sense of what the market is. You are the ultimate stop. No matter which way you go after the Holy Grail to make a movie, you end up directly with the distributors anyway. So I found that the sales agent was in the most powerful position - because you can greenlight your own movie. When distributors pre-buy the movie, you have the ability to put the financing together. You get to write your own ticket.

KA: And what are distributors currently looking for?

MT: Well it changes constantly, but right now what they are looking for is an English language film with a strong cast that guarantees a theatrical release. Because the DVD market doesn't really exist anymore and TV is dominated by reality shows, the only real exploitation of a film is a theatrical release…or nothing. (As the theatrical release drives the value and the marketing for the ancillary distribution channels.)

Our company got stronger, because the companies that were doing "straight to video" titles have gone bust or consolidated. They lost revenue by 40-60% and had to lay off people and finally went under. We stayed in the theatrical business and have survived.

KA: Who are your most consistent buyers?

MT: In most countries there are 4-5 distributors: The top 1-2 tier companies that have studio deals with WB, Universal, Fox, Paramount. Then you have # 3 and 4 tier companies, the independent companies. Those are the ones we work with, because they need to compete with studio fare. They don't have an output deal with a studio, so they have to risk money on a film that has not already been purchased or produced by the studio. They take this risk because they believe one or two films per year may break out and do well for them.

KA: For the films you choose to move forward on… is it more about passion and gut instinct than numbers?

MT: It's definitely about gut instinct, and moreover it's about competing with other producers. You have to find that one film that can, or you believe, will break out. We don't compete directly with the studios because we do films that the studios can't afford to do… small films. Because their cost of doing business is so high, the studios can't distribute smaller films that only have a 400-500 print run…because no matter what, they can't recoup their costs. However, our costs are much lower and we can afford to do those types of films and we don't lose money.

KA: You don't lose money? That's a big statement for an indie film company.

MT: We work with a variety of distributors that (in total) put down an advance of 30-40% of the gross, and all our marketing costs are tracked back to the distributor. We make money from the marketing costs and from the potential profits of the film.

KA: What % can a sales company take from representing a film?

MT: It depends on the film. It goes from 7.5% if the film is above $10 million bucks, 10% if it's between $5-10M, 20% if its between $2-6M, 25% if it's between $1-2M and you have to deliver the film and put up some marketing costs. The lower the budget, the higher the sales commission will be.

KA: Are you able to take a higher percentage if you put the financing together?

MT: Yes. Most of the companies that are actually still in business do a combination of acquisition and production. Obviously if you produce the film, you take whatever is available from the profits. This is what allows a lot of smaller sales companies to stay in business…they produce their own films.

KA: Do you see more sales companies producing their own films than in the past, which was predominantly a finished film acquisition play?

MT: Yes, and mostly because there's been a compression in the business. Previously, when there was a lot of money available, "negative pick-ups" existed…("Negative pickup" was a term used when a studio committed to buying a finished film. You could take that contract to the bank, and get a loan on that paper to cover the full budget of the film.)

MT: But in the last 10 years, the studios have not been making as many movies as they used to. They used to make 30 + movies a year for $20-$30 million each. But now they make 10 at $80-$100 million dollars each, and then they pick up completed films, or they partially finance the rest of the films that make up their total distribution slate. So there is a void in the marketplace for lower budgeted films that we can produce.

"With the movie business undergoing a historic realignment as DVD revenue has shriveled and new technology has not yet generated cash to take its place, the issues facing the business are squeezing the top rank of producers, including those who still have generous deals with studios -- on paper." ( Hollywood Reporter )

MT: For instance, Ron Howard, whose company Imagine Entertainment has had a deal with Universal Pictures for over 20 years, and every year that deal has been reduced and reduced. So this year he was personally at the AFM (American Film Market) selling a film. A very different model for them, as for years, Universal or other studios have fully financed their films (over 60 films and over 15 television shows (Imagine Entertainment IMDB )

KA: Other producers such as Mandeville Films and Frank Marshall and Kathleen Kennedy have spent most of their careers in the studio world, and now are branding out to the international market. And then producer's like David Heyman, have spent time in both worlds throughout their career and are looking for the best way to finance each individual film, based on what's best for the project.

"The studios trust a smaller and smaller number of producers," says Marshall Herskovitz, president emeritus of the Producers Guild of America. But he adds that he got that memo long ago. "I don't have a deal anymore," says Herskovitz. "Am I upset? Yes. But there's no point in crying about it." Instead, he says, he and many others have adapted: "Every producer I know has had to learn about independent financing. It may be that these tectonic shifts are finally hitting people who thought they were invulnerable, but most people have adapted."

As these heavyweight producer are proving, financing comes from all sources and the international sales agent, is the natural first stop. In the next installment, we will take a look at budget levels and the sales agent's perspective on financing "Art House Films."
---
ABOUT THE AUTHOR:
Kathryn Arnold, Michele Taverna
Ms. Arnold has over 15 years of hands on experience in the film production and distribution arenas. Having produced, directed and overseen the production of over 6 feature films, dozens of corporate videos, commercials and events, as well as working in both the studio and independent film environment, Ms. Arnold understands the inner workings of the entertainment industry, its hiring practices, business development and the economic complexities and nuances involved in a world that very few understand. Working closely with each client, she brings the full benefit of this valuable experience to bear on the client's unique case.
Copyright Kathryn Arnold
Disclaimer: While every effort has been made to ensure the accuracy of this publication, it is not intended to provide legal advice as individual situations will differ and should be discussed with an expert and/or lawyer.
For specific technical or legal advice on the information provided and related topics, please contact the author.