The Role of the Expert in the Courtroom, Choosing the Right Expert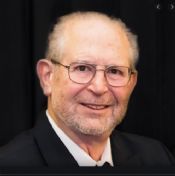 It is absolutely necessary that the forensic expert is an impartial evaluator. The outcome of a case is not relevant to the forensic expert; it is not his or her job to win or lose cases. The job of the expert witness is to reach an impartial opinion and then defend that opinion within an adversarial context. If new information is provided that changes the weight of the evidence in such a way as to change the expert's opinion then the expert must be prepared to do so.
An expert is most useful when well-versed in the process of litigation. The courtroom is a special place with special rules that must be understood in order for the most effective presentation of the data to occur. The process is adversarial, which is generally contrary to the experience of individuals skilled in their field but not experienced forensically or in the context of litigation. Similarly, pure academicians may have impressive credentials but make terrible expert witnesses. In the case of medicine, Clinicians are used to being trusted and believed without having to explain in detail the basis for their opinions. The courtroom is different; there must be a sound scientific basis for the expression of an opinion (the Daubert or Kelly-Fry cases, for example). My field is medicine but these issues apply to anyone who is skilled in their field but perhaps not forensically trained (e.g., the experienced Engineer or Contractor who has never testified in a forensic matter).

Objectivity is without a doubt an expert witness' stock-in-trade and must be unimpeachable to be useful. I believe that in court my—and any expert witness'—reputation for objectivity is more valuable than the expert who is known to be "a sure thing". The expert does not "win" or "lose" a case, but contributes to the jury's understanding. The expert must be prepared to reach an impartial opinion and then defend that opinion within an adversarial context. Further, new facts may cause the expert to change his or her opinion and the expert must be prepared to do so, regardless of which litigant is most benefitted.

The intersection between field expertise and forensic expertise often exists. The forensic expert must be qualified and versant with the literature in the field about which he or she is going to express an opinion and in many cases have hands-on experience in their specialty. The opinion of an expert can be undermined if it appears to be "ivory tower" without a practical and experienced understanding of the issues.

I often am asked whether or not I am a "world authority" on this topic or on that which is being litigated. Said another way, have I produced a definitive research on a particular topic or is there a research I have performed on some of the definitive research on the topic? The presumption is that the academic expert is the best expert for a forensic case, a conclusion I would not come to, based upon my experience. Academic experts are not experts in the process of forensic psychiatry and do not understand the duties and obligations placed upon them by the courts and by the whole adversarial process. The acts of giving testimony and knowing how it is received and understood are different matters. Academicians may be good researchers but, ironically, terrible teachers.

The key to expert testimony is the skill to be a very good teacher in order to be able to teach a jury about a highly complex subject in easily understood terms.
---
ABOUT THE AUTHOR:
Stephen M. Raffle, M.D.
Dr. Raffle is a Board-Certified Forensic Psychiatrist who has practiced clinical and forensic psychiatry for more than 40 years. He has presented his expert medical opinion in more than 5,000 cases in Federal and State jurisdictions and to employers and insurers nationwide. Dr. Raffle has been Assistant Clinical Professor of Psychiatry at UC San Francisco Medical School for more than twenty-five years and for eleven years has taught at San Francisco's Hastings Law School Post-Graduate Program on Trial and Appellate Advocacy. For more information on Dr. Raffle's background, please visit his HGExperts profile.
Copyright Stephen M. Raffle, M.D. & Associates
Disclaimer: While every effort has been made to ensure the accuracy of this publication, it is not intended to provide legal advice as individual situations will differ and should be discussed with an expert and/or lawyer.
For specific technical or legal advice on the information provided and related topics, please contact the author.