The Texas House and Senate Pass Equine Dentistry Bill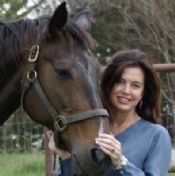 On May 30, 2011, the Texas Board of Veterinary Medical Examiners became one step away from having the authority to regulate non-veterinarian equine dentists.
Both the Texas House of Representative and the Texas Senate signed House Bill 414, which affects the practice of equine dentistry in the state of Texas. Bill 414 will become law effective September 1, 2011 if approved by Governor Perry. The Bill will be codified in Section 801 of the Texas Occupations Code.

The law states that a person may not perform equine dentistry or offer or attempt to act as an equine dental provider unless the person is a veterinarian or a "licensed equine dental provider" who is active, in good standing and performing under the supervision of a veterinarian who is active and in good standing. Individuals will not be allowed to use the title "dentist" but may use the title "CEDP" upon being licensed. If they are licensed before September 2013, may use the title "EDP".
The new law will only allow the licensed equine dental provider to perform the following services and will be held to the same standard of care as a veterinarian under the new law:

• Removing sharp enamel points;
• Removing small dental over growths;
• Rostral profiling of the first cheek teeth;
• Reducing incisors;
• Extracting loose, deciduous teeth;
• Removing supragingival calculus;
• Extracting loose, mobile or diseased teeth or dental fragments with minimal periodontal attachments by hand and without the use of an elevator; and
• Removing erupted, non-displaced wolf teeth.

HB 414 has no impact on other procedures that are performed by non-veterinarians, such as farrier services, chiropractic care, equine masseuse, acupuncture and reproduction-related practices. And, the new law will not change any of the current laws related to the use of prescription drugs.
---
ABOUT THE AUTHOR:
ASEA Senior Certified Equine Appraiser Bridget Brandon owns ValueMyHorse, an Equine Valuation, Consulting and Expert Witness Services company specializing in Sporthorses and Performance Horses.
Bridget has 30 years in showing and breeding Warmbloods n hunter/jumper, dressage and eventing and has held numerous German Oldenburg Verband inspections at her farm. She was a former board member of the North Texas Hunter/Jumper Club and has judged numerous local horse shows. Bridget also sits on the advisory board for Tom McCutcheon Reining Horses, 2010 WEG Gold Medal Winner in reining and USEF Horseman of the Year. Bridget holds her Property and Casualty Insurance license and sells equine and farm and ranch insurance. Bridget is a graduate of Southern Methodist University and has worked for both Bank of America and Verizon in marketing and strategy for new product development.
Copyright The Equine Expert LLC
Disclaimer: While every effort has been made to ensure the accuracy of this publication, it is not intended to provide legal advice as individual situations will differ and should be discussed with an expert and/or lawyer.
For specific technical or legal advice on the information provided and related topics, please contact the author.