The Wacky World of Interim Management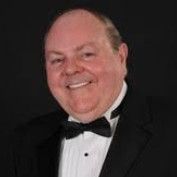 The author comments on Interim Management, Interim Turnaround Management, Interim Restructuring Management, Transition Management, Crisis Management, Project Management and other Temporary Management situations often arise suddenly and can involve work anywhere in the world.
Turnaround Management, Interim Management, and Crisis Management situations are often the most challenging management jobs in the entire realm of business. By their very nature, they deal with problems that have confounded previous managers.

Turnaround Management situations arise due to problems that have already been encountered within an organization, and an experienced professional manager is required in order to manage the company through the problems and return it to a more normal operating mode. Providing effective management in the face of serious problems is quite different than a normal management job. The presence of problems impacts every aspect of management, and a typical manager who may perform well in a normal management environment is not equipped to deal with this situation.

Interim Management situations may or may not involve extant problems but definitely involve being thrown into a management situation on short notice and for a short or indefinite tenure. The presence of an Interim Manager always creates apprehension on the part of most, if not all, employees which makes the management job even more difficult.

The goal of an interim management assignment may be to guide the organization toward a specific goal, or it may be to actually determine the goals that need to be achieved and then start working toward their achievement.

Crisis Management is interim management but usually for a shorter term and for the purpose of dealing with a specific unexpected event, often catastrophic. Quite often, a corporation's response to a true crisis is driven by public relations personnel who are ill equipped for such a task and lawyers. What is missing is a clear and unbiased view from a knowledgeable and experienced professional outside the corporation who understands what must be done to address the situation so that the bleeding is stopped and the healing can begin. In these situations, a Crisis Manager can either take over management or else provide valuable assistance and advice to existing management.

There is no formula for establishing a successful Turnaround, Interim, or Crisis Management program since each one is very different. All that can be said about the Turnaround, Interim, or Crisis Management process in general is that in the macro sense, it follows the pattern that applies to virtually all management situations:

1. You begin with an idea of the desirable acceptable goals.

2. You make an assessment of where you are.

3. You formulate a plan for reaching your goals.

4. You implement and execute your plan.

In that simplistic regard, Turnaround, Interim, or Crisis Management sound like regular old everyday management, but they indeed are not. They involve a whole set of problems about which managers in normal situations only have nightmares.

For example, consider each of the four steps just listed:

● What are acceptable goals if you have a corporation that is in such bad financial shape mathematically that it could not possibly pull out of the hole it has worked itself into?

● How can you accurately assess where you are if your reports and employees think that you are interested in slashing their jobs?

● Given the failure of the company in general and the employees and officers to achieve acceptable results in the past, how can their skills be relied upon to reach a new set of goals?

● Similarly to the previous problem, even if the employees and officers do possess some skills, how can you expect to effectively implement and execute a plan for recovery if the organization and its officers and employees have a past record of failing to use their job skills to achieve positive results?

These are but a few of the unique and complex problems that make a Turnaround, Interim, or Crisis Management situation one that calls for special management talents.

Think about the incredible set of skills that a Turnaround Manager, Interim Manager, or Crisis Manager must possess in order to be successful:

1. Solid management skills that include not just routine management experience but also proven abilities to plan, manage and lead successfully in a turbulent situation.

2. Vision that encompasses the various interests of stockholders, management, employees, creditors, and possibly regulators.

3. Analytical skills and deep experience to quickly size-up problems, face them, and extinguish them.

4. Analytical skills to quickly determine what changes need to be made in the organization.

5. Diplomatic skills to obtain the cooperation of management, employees, creditors, stockholders, and possibly regulators and others needed to implement change strategies.

6. Personal character, ethics, integrity, discipline, charisma, initiative, and courage to act as "an army of one" when necessary to implement needed changes.

7. Availability to begin the job on extremely short notice, provide the management services onsite, and serve for a flexible but possibly an usually short period of time.

Consider these factors when addressing your firm's Interim Management needs.


This copyrighted article may not be duplicated, altered, distributed, saved, incorporated into another document or website, or otherwise modified without the author's permission.
---
ABOUT THE AUTHOR:
Don Coker
Don Coker is a Banking Expert Consultant and Experienced Interim Management Professional. He has served as an interim manager for several financial institutions and mortgage banking companies. He has served as an expert witness on over 400 cases nationwide and testified over 100 times. He is a former banker and banking regulator, widely published, and often quoted in the media. He is available to discuss interim management situations in banking and other areas as well as finance, economic and credit damages, fraud and embezzlement, real estate, business valuation, and related cases with attorneys. Mr. Coker works worldwide and is located in Atlanta, GA.
Copyright Don Coker
Disclaimer: While every effort has been made to ensure the accuracy of this publication, it is not intended to provide legal advice as individual situations will differ and should be discussed with an expert and/or lawyer.
For specific technical or legal advice on the information provided and related topics, please contact the author.