Trends in International Education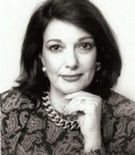 International higher education is a big business, a $400 billion dollar "industry." Since 2000, the number of overseas students, graduate and undergraduate students and exchange students, has increased by nearly 80%. Higher education is a business wrapped around every corner of the globe.
By 2025, global demand for seats in higher education is projected to double, reaching an annual enrollment of 200 million students.

As long as the middle class continues to grow in the developing world, demand for postsecondary education will continue to outpace supply.

No one country will dominate the international student market in the future. Students will migrate to new international destinations based on a variety of factors including price, visa eligibility, work opportunities and availability of quality education in the students' home country.

Technology and today's "digital native" student will determine educational delivery methods in the future.

The increasing availability of telephone and Internet connections is starting to unite the world's rich and poor. Online education will make higher education available to students who otherwise could not afford to attend college outside their home country.

For-profit institutions in the developed world will expand their educational services, especially as distance and e-learning providers.

In the future, private financing will increase and public financing will decrease, resulting in higher tuition rates.
---
AUTHOR:
MJ Dennis Consulting
Copyright MJ Dennis Consulting
Disclaimer: While every effort has been made to ensure the accuracy of this publication, it is not intended to provide legal advice as individual situations will differ and should be discussed with an expert and/or lawyer.
For specific technical or legal advice on the information provided and related topics, please contact the author.