Trends in International Education Selected Countries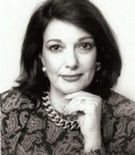 Trends in International Education Selected Countries
South Korea

South Korea has one of the lowest illiteracy rates in the world at 2%. 58% of Korean adults, between the ages of 25 and 34, have either a two or four year degree.

Korea's higher education system is the most privatized in the world. Three-fourths of higher education students attend private institutions.

The number of Korean students studying in the United States is third behind China and India. However, this statistic is changing. In increasing numbers, Koreans are studying in Australia, South Africa, Malaysia and the Philippines.

Because of the declining Korean college age students, the Korean government has reached out to attract students from other countries, including Philippines, Kazakhstan, and some regions in China.

Australia

International higher education represents Australia's third largest export industry. Australian universities derive between 15%-20% of their revenue from international student fees.

In 2010 there was a 20% increase in demand from Chinese students to study in Australia.

Australia is one of the most expensive countries to live in as a foreign student. It is cheaper for a student to study in the United States than in Australia.

Enrollment in Australian universities by Indian students has recently declined due to a series of attacks on Indian students.

United Kingdom

International students are an important source of income, contributing as much as 2.5 billion euros to the national economy.

The future of overseas students from outside Europe is uncertain due to the government's target of reducing net migration.

The population of U.S. undergraduates enrolled in British schools has substantially increased in recent years. In 2010 applications to British universities increased 17%.

Canada

The international student numbers in Canada have doubled in the past decade. China sends more students to Canada than to any other country.

Canada allows international students to work off-campus for two years after graduation provided they do not take a job in Montreal, Toronto or Vancouver.

Increasing the international student population is supported by the government of Canada. The government leaders believe that international students will strengthen global interconnectedness between Canada and other countries.

More than half of all Canadian colleges and universities offer workshops to faculty on how to internationalize their curricula.

In the coming years, international organizations and institutions can expect a heightened Canadian presence in world education events, more robust scholarship offerings, and smoother processing of study and work permits.

Malaysia

Malaysia is currently developing EduCity that will be the base for at least seven institutions of higher education. It is scheduled to be completed in 2025 and is expected to attract between 12,000-16,000 students.

Malaysia and China will collaborate on mutual accreditation programs for university students and there have been some discussions about China establishing campuses in Malaysia.

Singapore

The government of Singapore is pouring a great deal of money into their universities and is offering substantial salaries to attract quality faculty.

The number of overseas students is estimated to be nearly 50% of all students enrolled in Singapore's colleges and universities.

New Zealand

In 2002, New Zealand's eight universities enrolled fewer than 50 Middle Eastern students. By 2010, students from Saudi Arabia alone increased by 370.

New Zealand's government will spend several million dollars in the next few years to strengthen its higher education institutions and programs.

New Zealand has opened up educational centers in Beijing, Washington, D.C., Brussels and Kuala Lumpur to promote the country's educational opportunities.
---
AUTHOR:
MJ Dennis Consulting
Copyright MJ Dennis Consulting
Disclaimer: While every effort has been made to ensure the accuracy of this publication, it is not intended to provide legal advice as individual situations will differ and should be discussed with an expert and/or lawyer.
For specific technical or legal advice on the information provided and related topics, please contact the author.