Underfunded U.S. Teacher Pension Liability Estimated at $393 Billion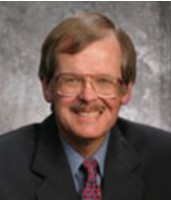 Teacher pension systems are unsustainable, according to a new report issued by the National Council on Teacher Quality ("NCTQ") titled, "No One Benefits: How Teacher Pension Systems are Failing Both Teachers and Taxpayers."
The 72-page report, funded by the Bill and Melinda Gates Foundation and the Joyce Foundation, makes a strong case for pension reform based on an in-depth analysis of the status of teacher pension funds in all 50 states. The NCTQ describes itself as "a non-partisan research and policy organization working to ensure that every child has an effective teacher."

Key findings highlighted in the report include:

• Pension systems are severely underfunded. Like their municipal counterparts, most teacher pension plans have made many promises of future benefits that are not adequately funded. In almost all states (43 of 50), the report finds that teacher pension liabilities actually increased between 2009 and 2012.

• Unrealistic funding assumptions magnify the shortfall. As we have reported in the past, many public pension plans use a rate of return assumption of 8 percent. Some critics believe that 8 percent is too high and that it is no longer appropriate in today's financial market with historically low interest rates. Their concern is that investment return assumption rates are artificially inflated to reduce the required contribution amounts required by those paying into the pension system.

As the assumed rate of return increases, current funding requirements decrease. Conversely, a lower assumed rate of return requires a higher current funding level in order to meet future obligations. By one industry estimate, each 1 point reduction in the assumption rate means 10 percent more in current contributions.

• Retirement eligibility rules add to costs. NCTQ recommends basing retirement eligibility on age rather than years of service. The majority of states (38 of the 50) grant retirement benefits based on years on the job. This means that a teacher who started her educational career at age 25 might be able to retire with complete benefits at age 45 or 50. Theoretically, a teacher could be collecting retirement benefits for a longer period than they actually taught.

The report states that "these costly and inflexible models are out of sync with the realities of the modern workforce."

$393.5 Billion in Unfunded Teacher Pension Liabilities

States with the highest unfunded teacher pension liabilities are identified by NCTQ as:

• California, $57 billion
• Illinois, $43 billion
• Ohio, $40.7 billion
• Texas, $24 billion
• Pennsylvania, $19 billion
• Michigan, $17 billion
• New Jersey, $16 billion

Only New York State and the District of Columbia have fully funded teacher pensions, according to the study.

If the amount of unfunded teacher pension liabilities appears to be low, it is because this is only a fraction of the total that states owe for public sector retirement benefits. According to the Pew Center on the States, there is a total public sector pension gap of $1.38 trillion as of 2010. This total is divided between $757 billion for pension promises and $627 billion for retiree health care.

Teacher Pension Reform Recommendations

The crisis presented by grossly underfunded teacher pension plans presents an opportunity for fundamental pension reform, according to the NCTQ. Specific recommendations include:

1. Offer teachers the option of a flexible and portable defined contribution pension plan.

2. At a minimum, ensure that defined benefit pension plans are as portable, flexible and fair to all teachers as possible.

3. Ensure some basic principles of fairness, including shorter vesting periods and the availability of lump-sum rollovers upon a change of employment.

4. Shore up pension funding for existing commitments.

5. Institute safeguards that prevent politically expedient decisions, such as the promise of future benefits in lieu of higher annual pay increases.

6. Require that pension systems are neutral to the number of years worked. Multipliers for years of service and longevity bonuses should be minimized.

State-by-State Teacher Policy Yearbook

The NCTQ also publishes a "State Teacher Policy Yearbook" that provides detailed analysis of state policies affecting teachers. The Yearbook is a 52-volume encyclopedia (51 state reports including the District of Columbia plus a national summary) produced every other year, measuring states' policies against a realistic blueprint for reform.

In Summary

Pension litigation is likely to follow as states come to grips with underfunded teacher pension plans, and plan participants realize that the benefits they have been promised are insufficiently funded.

February, 2013
---
ABOUT THE AUTHOR:
Mark Johnson, Ph.D., J.D.
Mark Johnson, Ph.D., J.D., is a highly experienced ERISA expert. As a former ERISA Plan Managing Director and plan fiduciary for a Fortune 500 company, Dr. Johnson has practical knowledge of plan documents as well as an in-depth understanding of ERISA obligations. He works as an expert consultant and witness on 401(k), ESOP and pension fiduciary liability; retiree medical benefit coverage; third party administrator disputes; individual benefit claims; pension benefits in bankruptcy; long term disability benefits; and cash conversion balances.
Copyright ERISA Benefits Consulting, Inc.
More information about this article at
ERISA Benefits Consulting, Inc.
Disclaimer: While every effort has been made to ensure the accuracy of this publication, it is not intended to provide legal advice as individual situations will differ and should be discussed with an expert and/or lawyer.
For specific technical or legal advice on the information provided and related topics, please contact the author.