US International Student Mobility Patterns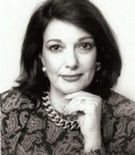 Nearly one million international students study annually in the United States.
Students from China, India, South Korea, Canada and Taiwan represent the countries sending the largest number of international students to the U.S. Although the U.S. is still the No 1 host country for international students, it is losing market share. The percent of international students decreased from 23% to 18% in the past few years. In an attempt to attract more international students, visa regulations have been changed. International students can now stay in the United States for an extended period of time for Optional Practical Training and STEM graduates are allowed to stay in the U.S. up to 29 months after graduation.

On August 6, 2012, the Commerce Under Secretary for International Trade, Francisco Sanchez, announced that he will lead 66 U.S. colleges and universities to a trade mission to Brazil. The group of administrators will travel to Brasilia, San Paulo, and Rio de Janeiro, to promote international partnerships, student and faculty exchanges and recruitment. More than 8,700 students from Brazil are currently enrolled in U.S. colleges and universities.

Brazil is expected to become one of the world's five largest economies in the future.

Secretary Sanchez is also focusing efforts in Jakarta, Ho Chi Minh City, and Hanoi. In Jakarta, education is the No. 1 priority of the U.S. Embassy. The goal is to double the number of Indonesian students in the U.S. by 2014.

Vietnam sends 200,000 students abroad each year for study and ranks ninth among countries sending students to the U.S.

Interesting Facts:

In the past year, international students contributed $21 billion to the U.S. economy.

Almost half of all science and engineering degrees awarded in US schools are awarded to international students.

American maritime colleges are enjoying the largest enrollment of international students in their history.

China has been sending an increasing number of international students and faculty to maritime schools.

The U.S. ranks #11, behind Korea, Japan, Norway, Ireland and Sweden, in the percentage of young people with college degrees.
---
ABOUT THE AUTHOR:
MJ Dennis Consulting
Marguerite Dennis has been recruiting internationally for over 25 years, first at Georgetown University in Washington, D.C. and then at Suffolk University in Boston, Massachusetts. During that time she was responsible for establishing a branch campus for Suffolk University in Dakar, Senegal and Madrid, Spain. Marguerite increased the international student population at Suffolk University by 193% from 1993 to 2011 and increased the number of study abroad programs by 135%, from 20 to 47. She monitored the recruitment programs for Suffolk University in 20 countries and hired a network of 10 international educational consultants. She signed agreements in Viet Nam, Hong Kong, Kuwait, Germany, Mexico, France and Argentina.
Copyright MJ Dennis Consulting
Disclaimer: While every effort has been made to ensure the accuracy of this publication, it is not intended to provide legal advice as individual situations will differ and should be discussed with an expert and/or lawyer.
For specific technical or legal advice on the information provided and related topics, please contact the author.